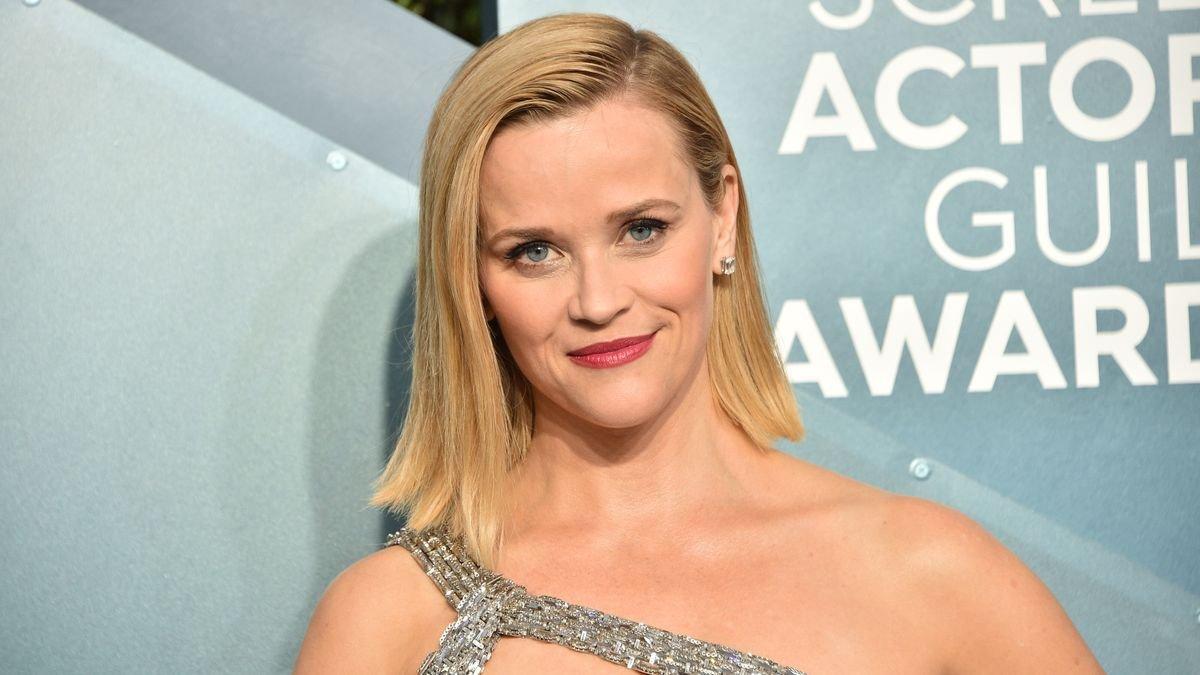 Reese Witherspoon Feels 'Overjoyed' After Getting Fully Vaccinated
Reese Witherspoon took to her Instagram page to share her happiness after getting vaccinated against the Coronavirus. In the caption, the Legally Blonde actress shared that she was ready for summer and couldn't wait for a much-needed "family fun." For the special day, the 45-year-old star spent the afternoon by the pool doing fun activities with her close pal -- and these snaps were shared to her Instagram stories. Check out the latest post below!
Article continues below advertisement
A Day Filled With Sunshine
Witherspoon lounged poolside under the blazing sun. She spent a good amount of time tanning as she read a book, but she also made sure that her face is protected from the harsh sunlight as she brought sunscreen.
As many of her fans know, the actress is pretty stylish. She continued that trend in her latest adventure. In the picture, she wore a blue dress with black-and-white leaf prints. The mother of two also sported a straw hat and brought a matching bag with her.
Selfie Lover
While it's not yet Summer, Witherspoon couldn't wait for the season to officially start. Plus, the warm weather and her happiness of getting vaccinated gave her all the feels of enjoying a fun-filled day outdoors. She was joined by her best friend and ate snacks under the sun.
The actress also took a selfie to commemorate the milestone. She used her phone's front camera and held it away from her face to get a good angle. She smiled as she clicked the button. Witherspoon added a filter to her photo, which added light leaks and white particles.
Article continues below advertisement
Scroll Down For The Pic!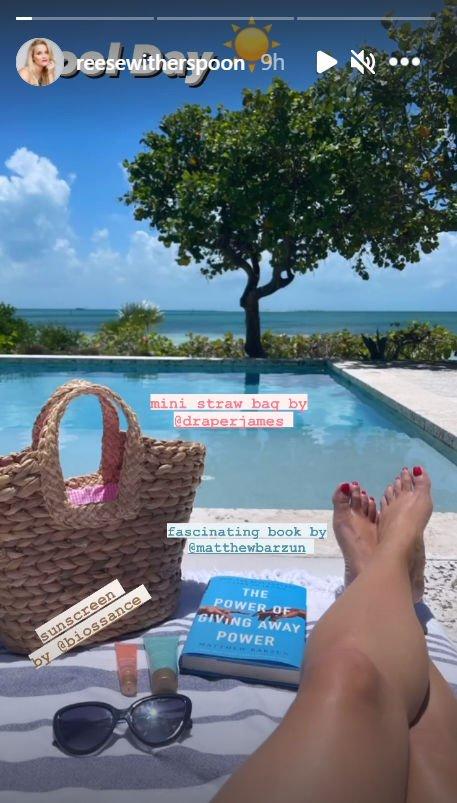 On the same day, Witherspoon also sent a special birthday greeting to her friend Natalie Portman. She even called the Black Swan star an "inspiration."
A few days ago, Witherspoon posted a video on her social media page where she showed her viewers how to make a Watermelon Margarita. She also added the recipe in the caption -- which her fans were thankful for. Many of her celebrity friends also commented under the video. Scroll down for the snap.
Happy As One Can Be
Witherspoon's legion of fans shared her enthusiasm and congratulated the actress for getting the COVID-19 vaccine. They complimented her gorgeous summer look, and told her she looked "beautiful." Several others also wished her a fun-filled summer season.
"Have the best time!!" one of her friends commented.
"My love, I'm very happy that you are vaccinated and enjoying your vacation! Have fun, you deserve it," another follower wrote, followed by a white heart emoji.