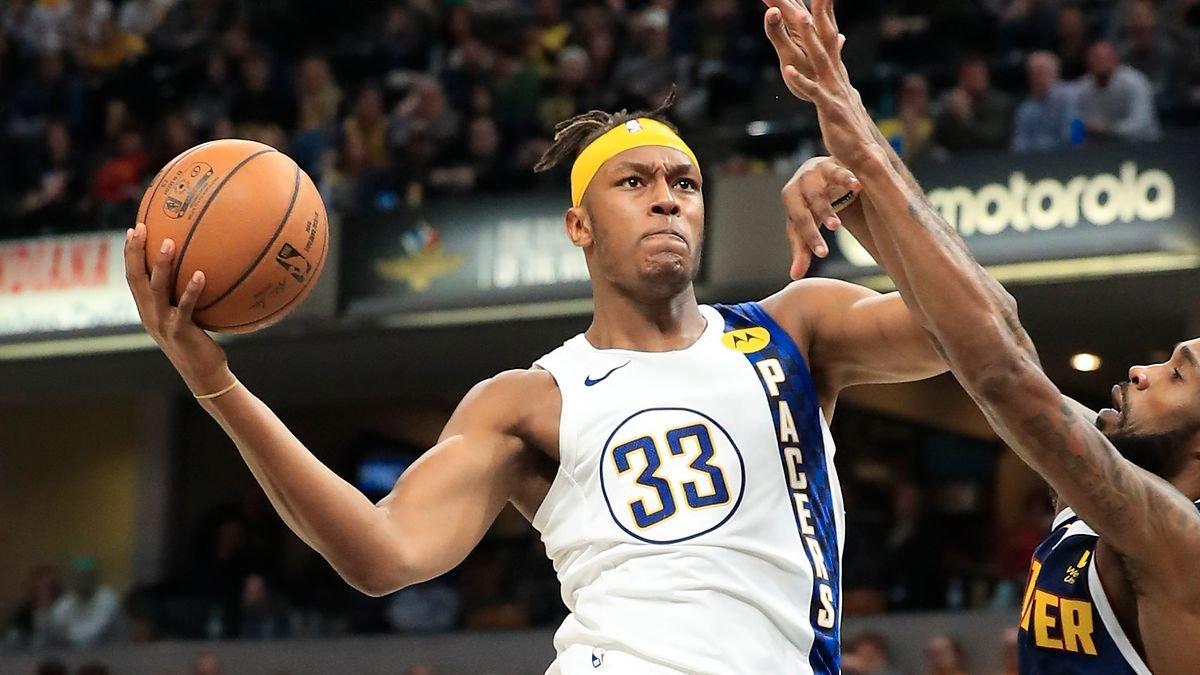 Blazers Could Acquire Myles Turner & Marcus Smart In Proposed Three-Team Blockbuster Trade Involving Celtics & Pacers
After they suffered another first-round elimination at the hands of the Denver Nuggets in the 2021 NBA Playoffs, rumors surrounding the Portland Trail Blazers and the future of their explosive backcourt duo of Damian Lillard and CJ McCollum have started to heat up. However, despite numerous calls for them to undergo a full-scale rebuild, the Trail Blazers still haven't shown a strong sign that they are planning to break up the Lillard-McCollum tandem this summer.
Instead of giving up on their two superstars, the Trail Blazers are expected to try to find a way to surround Lillard and McCollum with players that couldn give them a realistic chance of contending for an NBA title next year.
Article continues below advertisement
Proposed Three-Team Blockbuster To Give Damian Lillard & CJ McCollum Some Help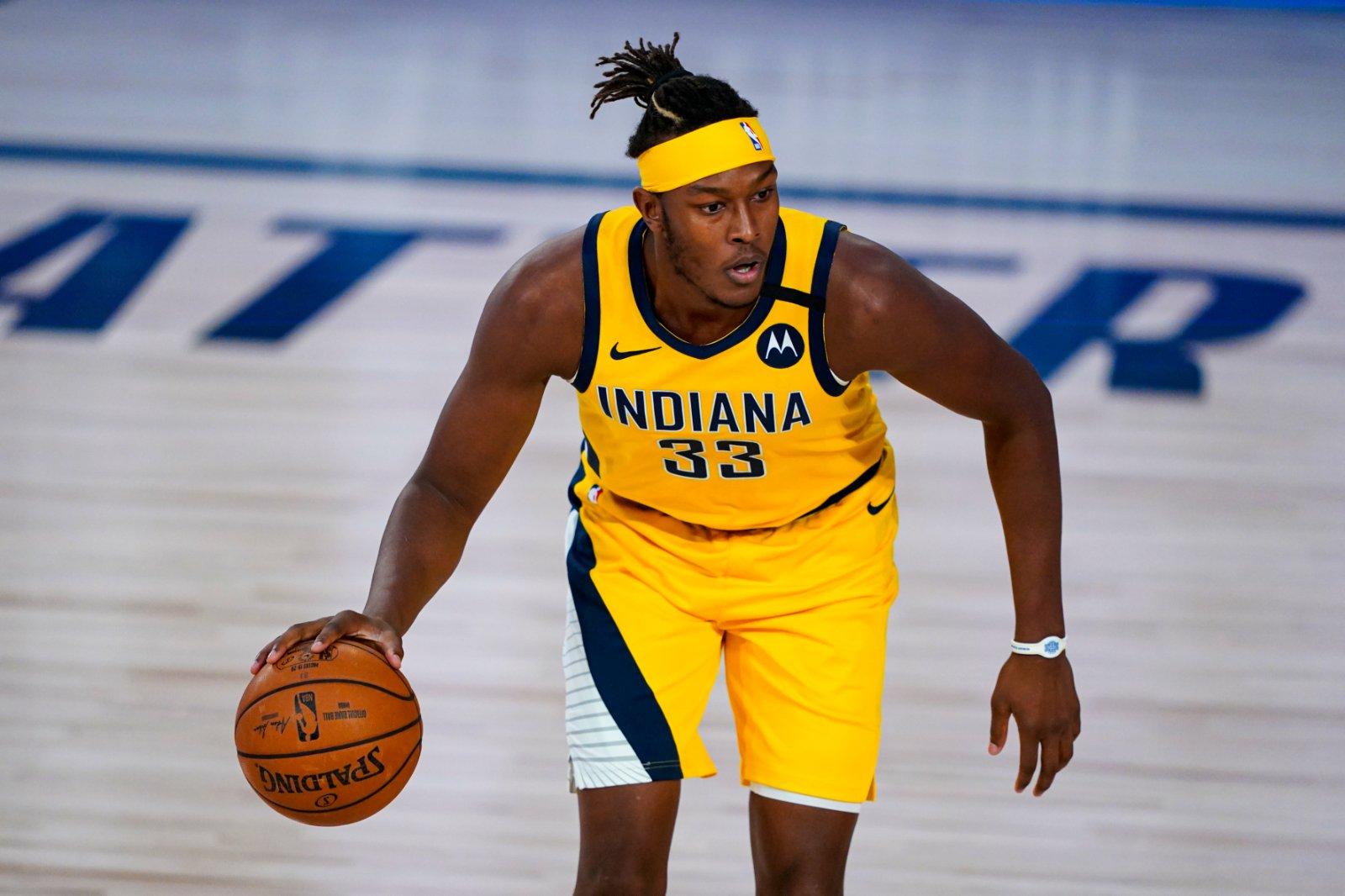 In a recent article, Greg Swartz of Bleacher Report suggested several trade packages that would help fix NBA playoff losers. For the Trail Blazers, it's the three-team blockbuster deal that would send Indiana Pacers center Myles Turner and Boston Celtics point guard Marcus Smart to Portland.
In the proposed trade scenario, the Trail Blazers would get Turner and Smart, the Pacers would receive Anfernee Simons and Tristan Thompson, and the Celtics would acquire Jusuf Nurkic, Nassir Little, and Derrick Jones Jr.
Trail Blazers Address Struggling Defense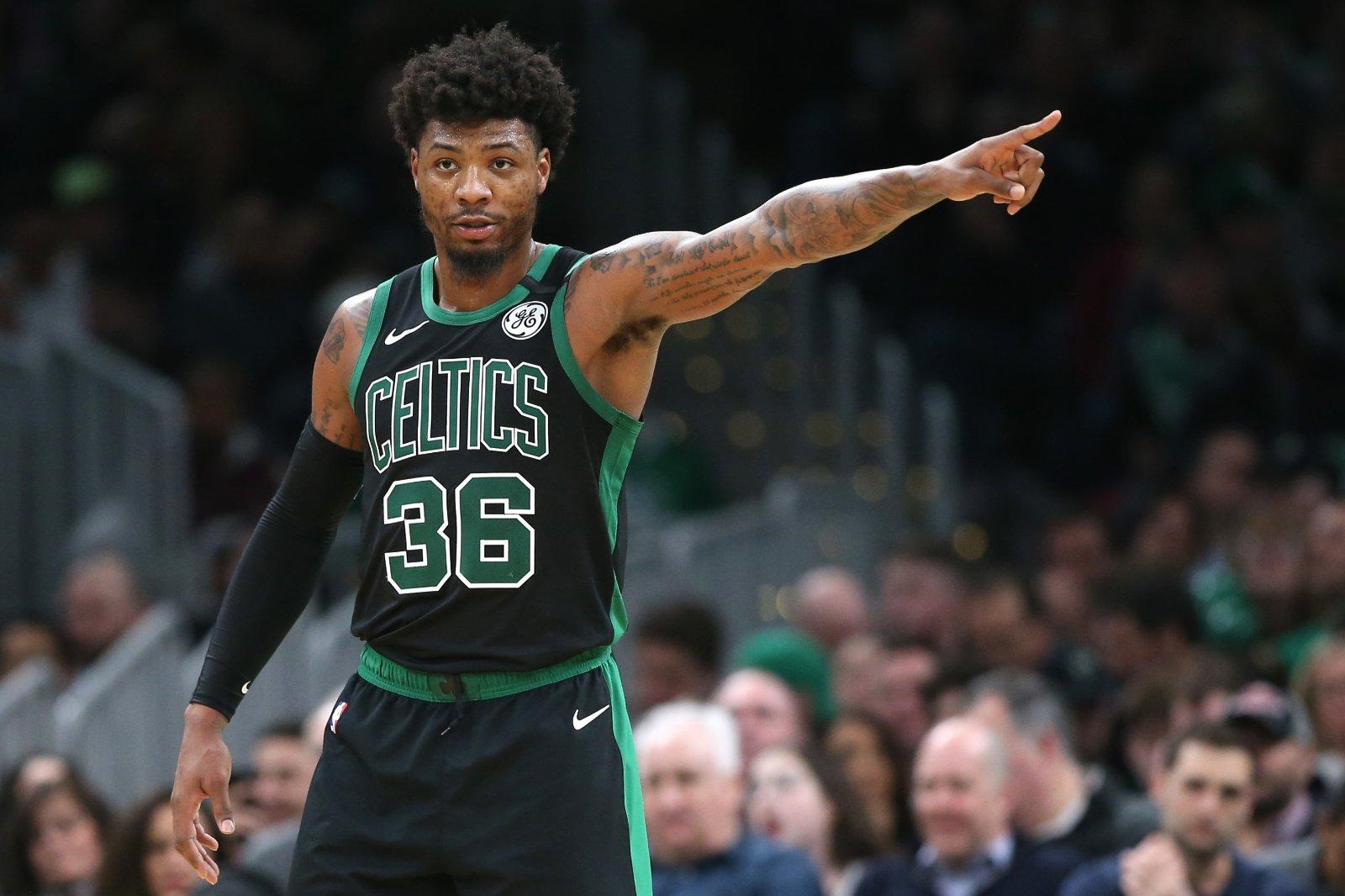 Giving up Nurkic and three young players in the proposed deal would be worth it for the Trail Blazers if it means acquiring two elite defenders like Turner and Smart. The successful acquisition of the pair would help the Trail Blazers improve their struggling defense that ranked second-worst in the league, allowing 113.4 points per 100 possessions, per ESPN.
Turner would give the Trail Blazers a quality rim protector who could immediately join Lillard and McCollum in the starting lineup. Meanwhile, in Smart, they would be getting a player who could defend multiple positions and serve as their sixth man next year.
Article continues below advertisement
Pacers Get Young Player & Veteran Center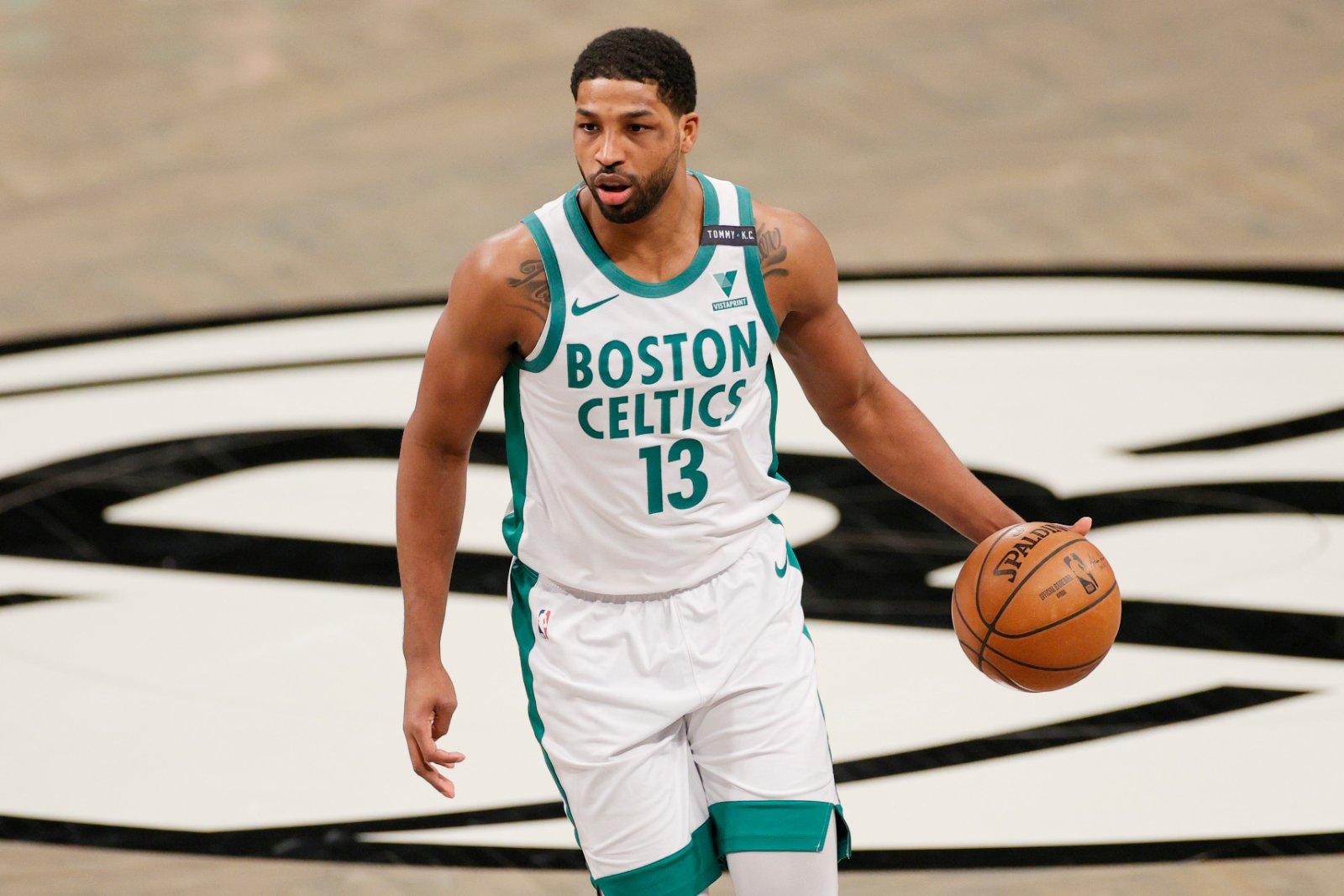 As compensation for sending Turner to the Trail Blazers, the Pacers would get a young and promising talent in Simons and a veteran center in Thompson. Simons would be an intriguing addition to the Pacers, giving them an elite three-point shooter that fits the timeline of Domantas Sabonis and Caris LeVert.
Meanwhile, Thompson would fill Turner's spot in the Pacers' frontcourt, giving them a big man with a championship experience. Thompson could either start alongside Sabonis or serve as his primary backup when the Pacers decide to go small.
Celtics Add Starting Caliber Center & Two Young Players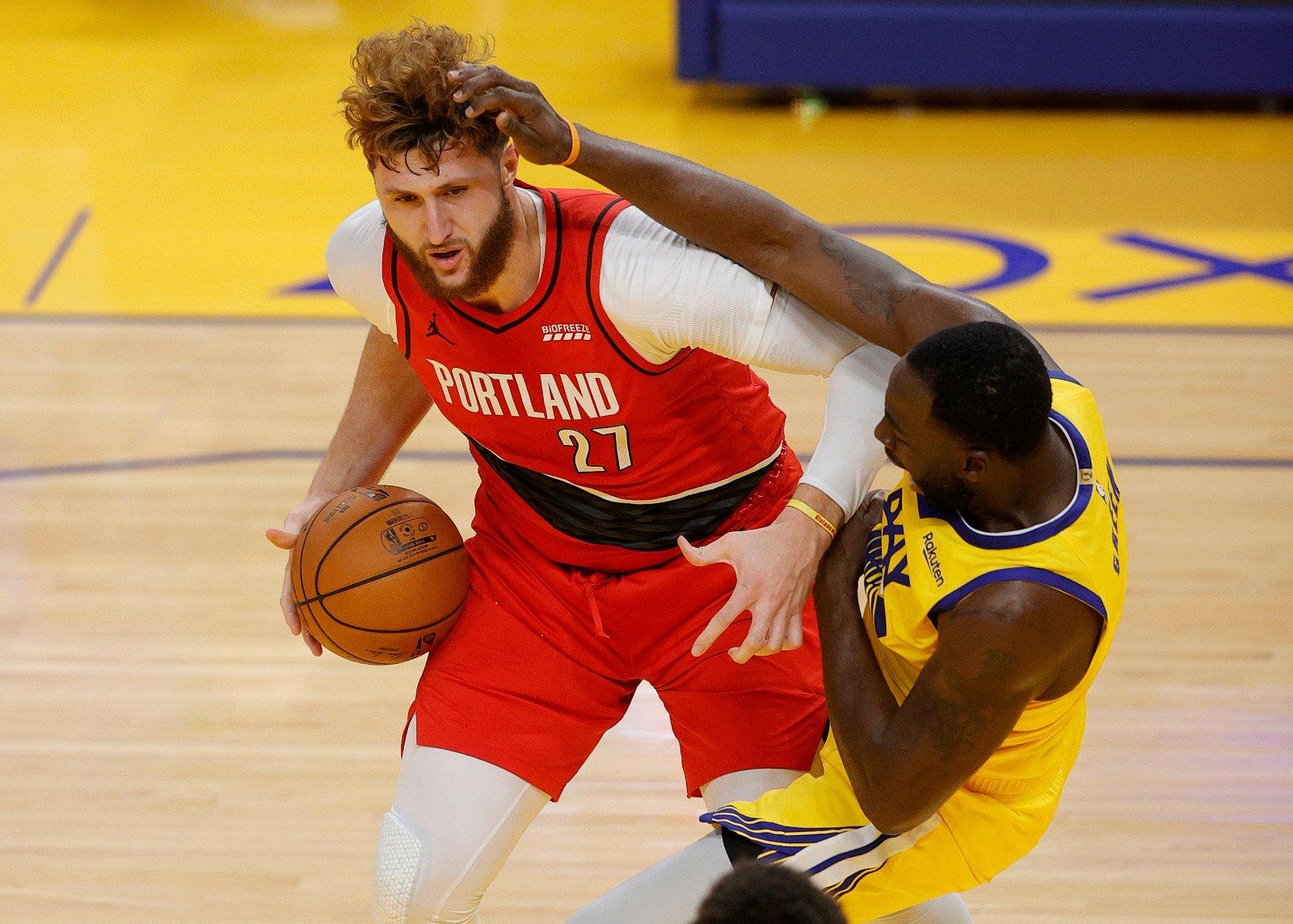 Though it would cost them a fan-favorite in Smart, the proposed blockbuster trade would also be beneficial for the Celtics. Nurkic would address their need for a starting-caliber center, while Little and Jones Jr. would give them two talented prospects that they could develop or use as trade chips in future deals.
"Failed contract negotiations or the fear of losing Smart in free agency next year could cause the Celtics to trade their beloved guard" Swartz wrote. "Nurkic is a big upgrade over Thompson as the team's starting center, however, and Little is a good defender with upside who can play both forward positions. Jones gives Boston an athletic wing off the bench."