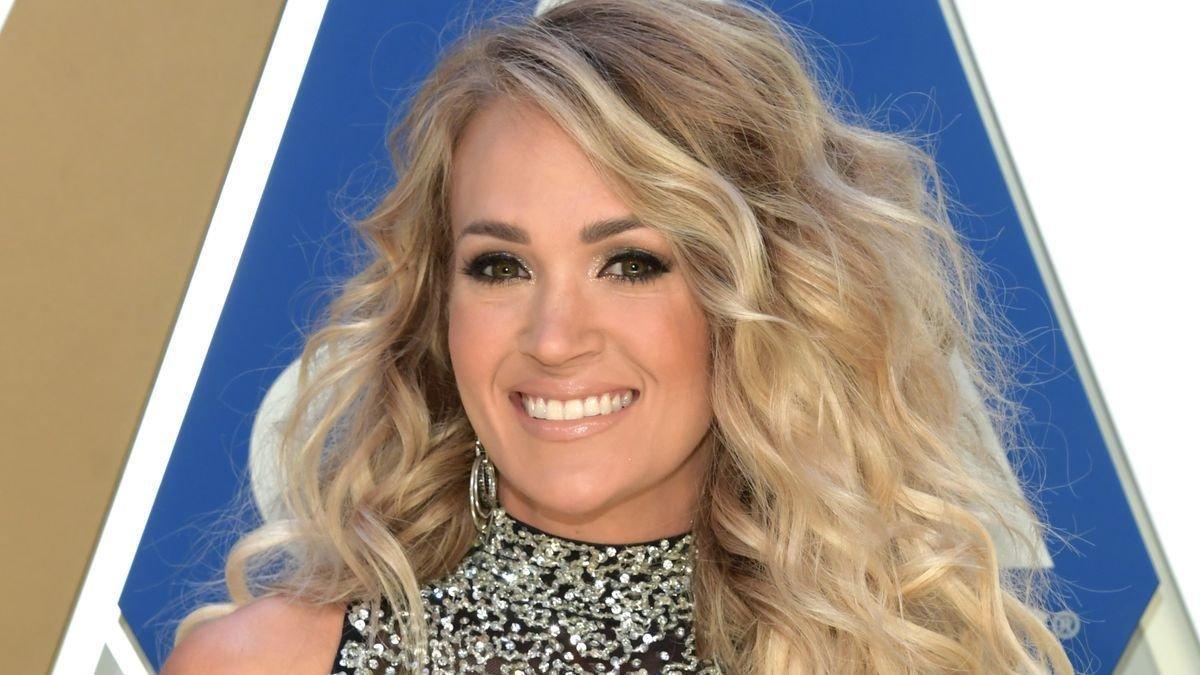 Carrie Underwood Looks Gorgeous Picking Onions In The Rain
Carrie Underwood today went full farm girl with her garden onions, and she wasn't bothered by the rainy weather. The 38-year-old country superstar and CALIA by Carrie designer has been making headlines for home-crafting weekend veggie quiches from her "refrigerator leftovers," with Sunday seeing the "Cry Pretty" hit-maker show that home-grown is how she rolls. Posting for her 10.2 million Instagram followers, Carrie showed off her stunning facial features right from the garden and with a fresh pick. Check it out below.
Article continues below advertisement
'It May Be Raining, But...'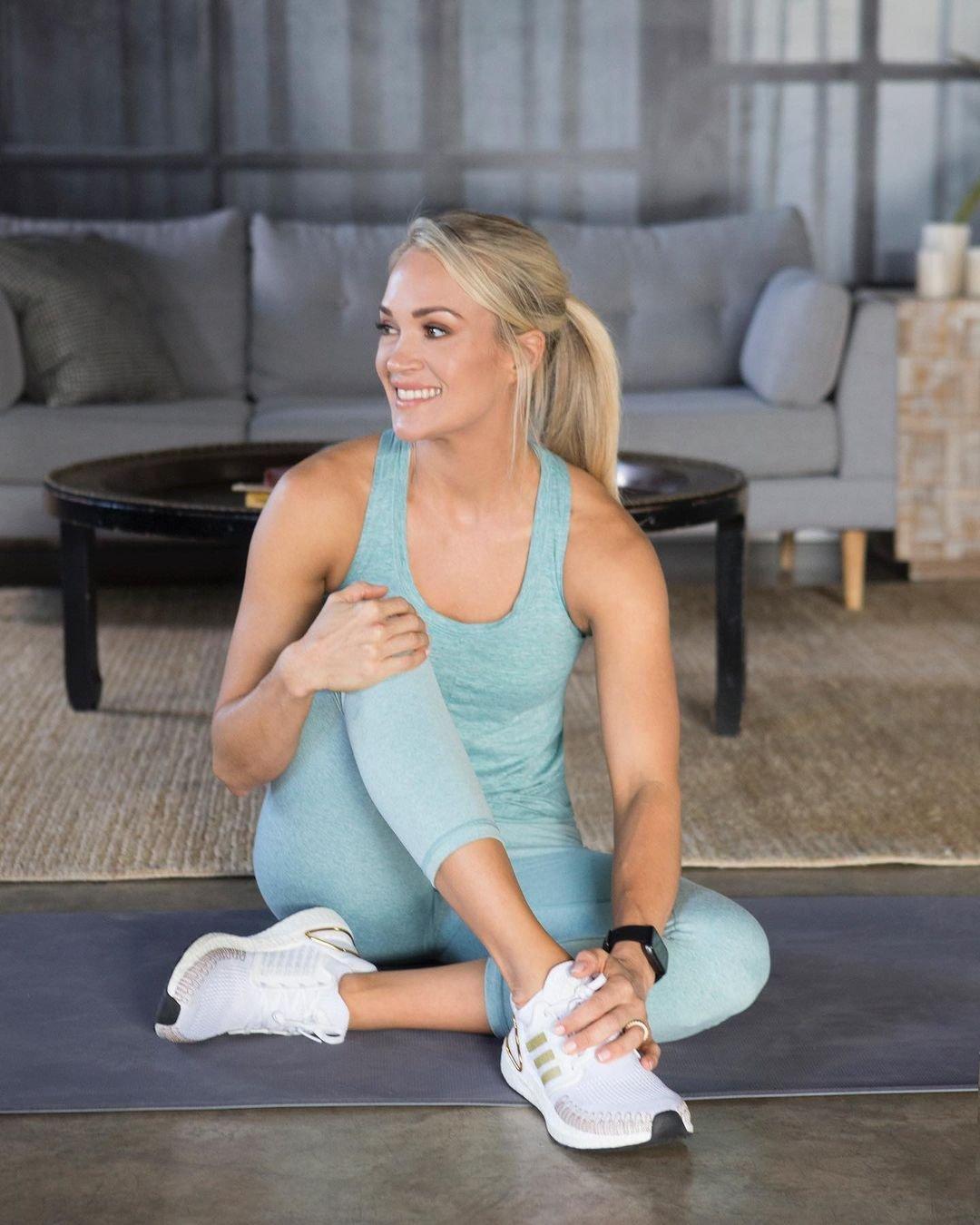 Scroll for the photos. Carrie, this weekend celebrating husband Mike Fisher's 41st birthday, has been busy on Instagram, but in more ways than one. The blonde's stories today showed a quick garden selfie amid rows of neatly-planted vegetables. Carrie, shot against a cloudy and angry-looking sky, was sending out her pearly-whites smile from under a black hood - the glitter minidresses were nowhere to be seen as the Fit52 app founder wore a basic parka.
"It may be raining, but this is my garden day!" Carrie wrote.
See Her Onions Below!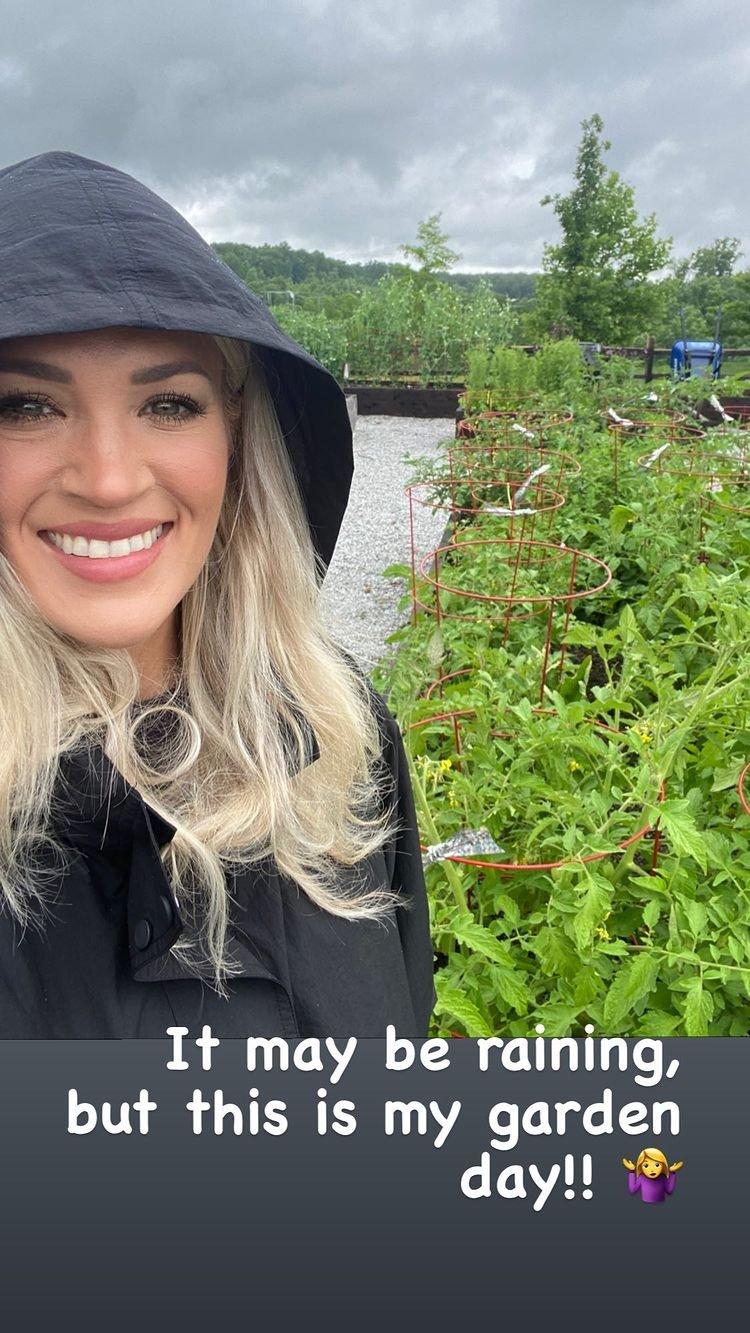 The mom of two, whose super-healthy lifestyle now sees her as a "wannabe vegan," then posted a "pass the peas" photo of, you guessed it, peas. Next up were the "tomatoes soon" as Carrie admitted she might have to try a few green ones before there's anything red.
Carrie and Mike are also growing beets, zucchini, and carrots. Back indoors, the "Southbound" singer then shared a stunning selfie as she wore a black top and held up a bunch of onions: "Even pulled some yummy onions for tonight's dinner," the caption read.
Article continues below advertisement
Scroll For More Photos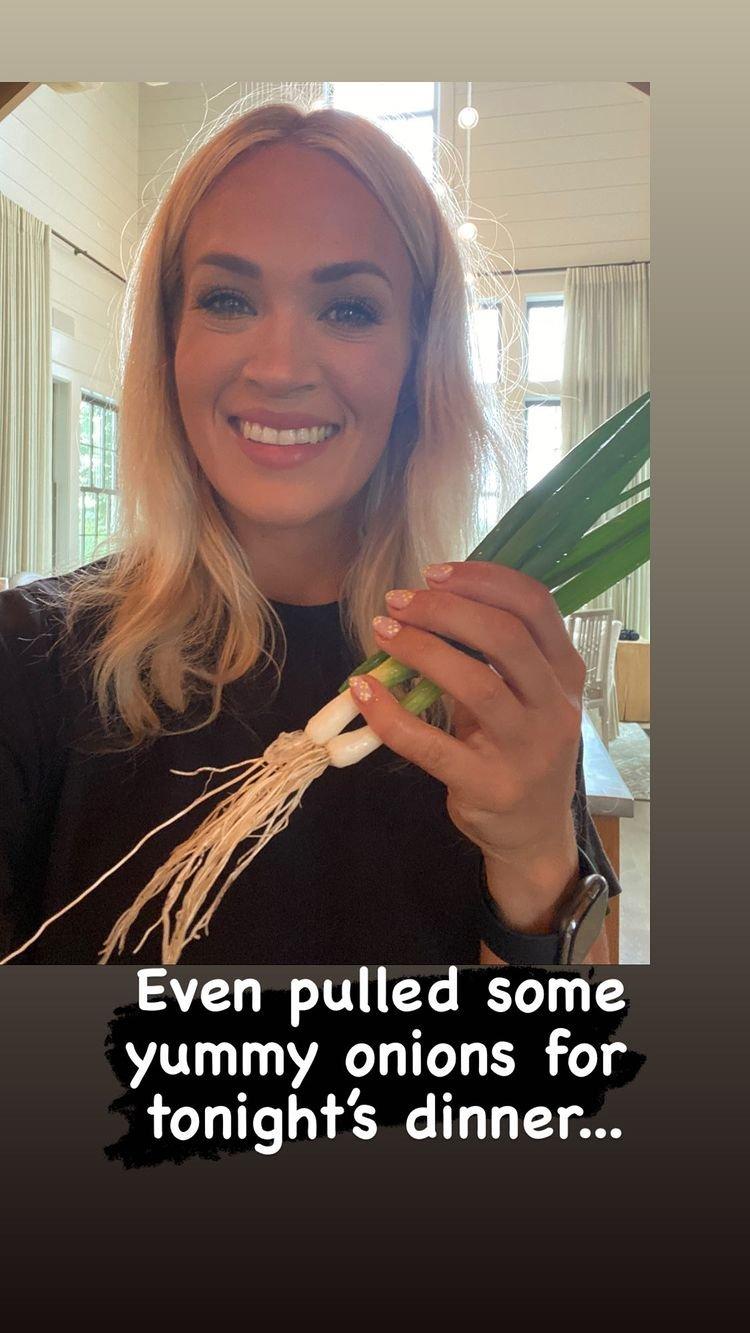 The pandemic has brought fresh insight from Carrie, who has been spending lock-down with husband Mike, plus sons Jacob and Isaiah. Opening up, the American Idol winner revealed:
"We worry about the things we can't control a lot but once I realized that 2020 was looking like 2020 and things weren't going to be normal overnight, I tried to focus on my work and keeping myself healthy, rather than sitting on my rear end at home and snacking all day."
Health Isn't A 'Sprint'
Carrie, whose fitness now comes in her handy Fit52 app and even sees Mike joining in, added that the path to health isn't a "sprint."
"Don't do anything you can't see yourself doing a year from now", she said, adding: "Don't cut out too much stuff or start working out at an unsustainable pace. It's okay to just make healthy swaps in your diet first or go for a walk, and then, you know, [step things up] the more you get into it ."