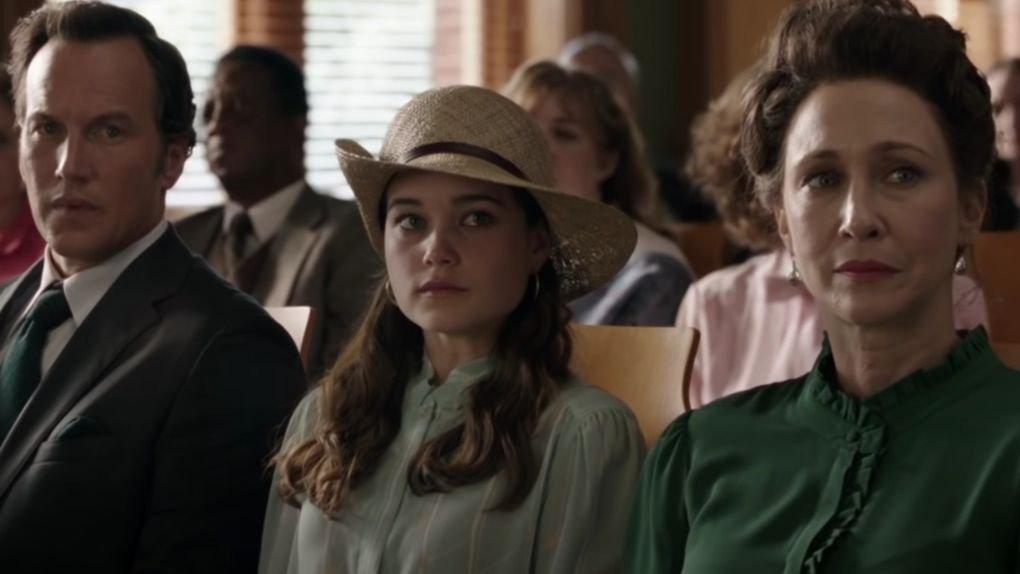 'The Conjuring 3' Star Sarah Catherine Hook Poses With Look-Alike Stunt Double
Sarah Catherine Hook plays a member of a family who is forced to contend with the possibility that demons might be real in The Conjuring: The Devil Made Me Do It. In honor of the movie's release, the 30-year-old actress posted a few photos of herself and the cast on her Instagram page.
In one pic, Sarah posed beside her stunt double, who bore an uncanny resemblance to the actress. The two women were portraying a character based on a real person, and Sarah actually got to speak with her.
Article continues below advertisement
Meet Jordan Salmon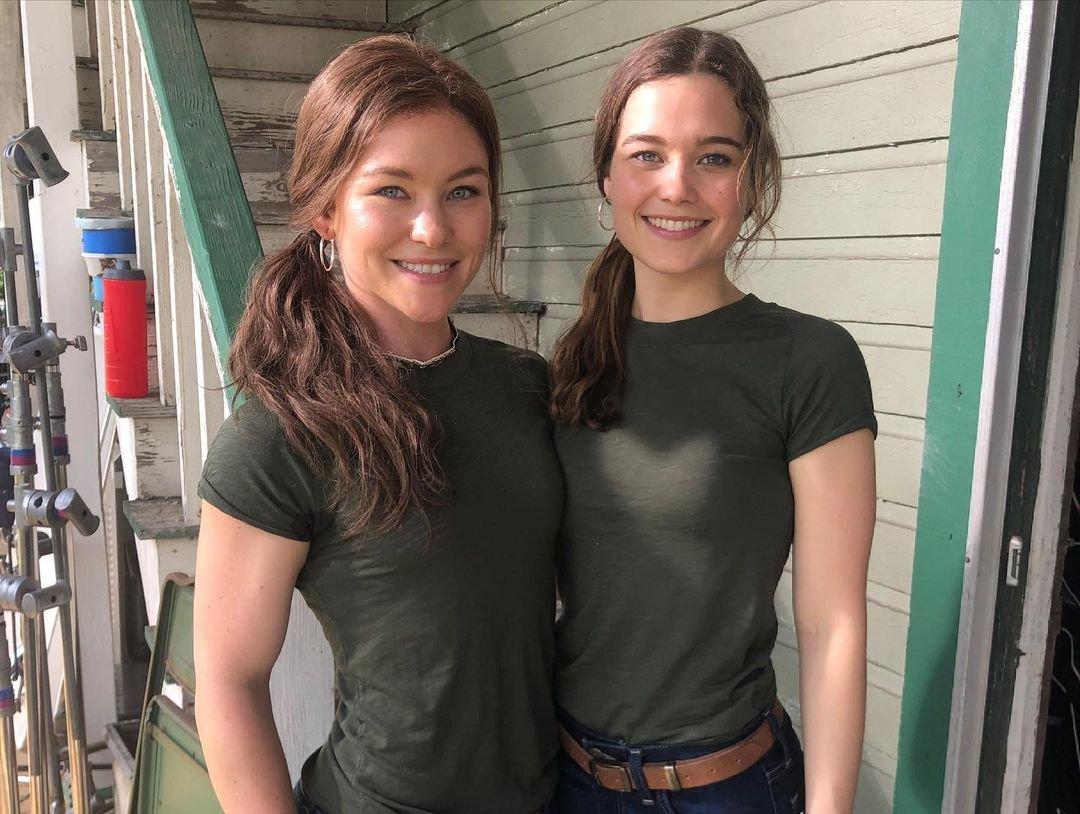 Sarah is pictured on the right in the photo above. As you can see, she and her look-alike stunt double, Jordan Salmon, are rocking identical T-shirts, side ponytails, and hoop earrings.
Jordan has performed stunts for a number of other major projects in the past, including the Marvel property Ant-Man and the Wasp. She also appeared in Scream: The TV Series, The Originals, and The Walking Dead, in which she was actress Juliet Brett's stunt double. She'll pop up during the next season of the Netflix series Stranger Things, but viewers probably won't recognize her (it's the nature of her work). Jordan is also a circus artist who performs on aerial hoops and slings.
Sarah Celebrates Her Movie Family
Sarah's slideshow kicked off with a few Polaroid photos of herself and actor Ruairi O'Connor, who plays Arne Cheyenne Johnson in The Conjuring 3. Sarah's character, Debbie Glatzel, is Arne's girlfriend. She defends him after he commits a murder.
In her second picture, Sarah posed with actor Julian Hilliard, who plays her onscreen brother David, and Eugenie Bondurant, who portrays The Occultist. Next, Sarah was pictured with her onscreen mom Judy, played by Charlene Amoia. The slide that followed featured a snapshot of a cute card from Julian, who thanked her "for being a great big sis." Swipe through the post above to see all of her fun photos and a single video of Ruairi dancing around with a large piece of broken glass in one hand.
Article continues below advertisement
Sarah Got To Speak To The Real Debbie
In The Conjuring 3, Debbie's family attends the exorcism of her younger brother. When the demon leaves his body, it possesses that of Arne. After Arne murders his landlord, he uses the defense of demonic possession to explain his actions.
The movie is based on a true story, and Sarah got some insight from the real Debbie while delving into her character.
"I spoke with Debbie pretty often throughout the filming process and after as well," she told JoBlo. "We built this really lovely relationship, and that was very special to get to have that bond with her."
According to the Hartford Courant, the real Arne spent four years in prison, and he married Debbie when he got out.
What's Next For Sarah?
The Conjuring films that came before The Devil Made Me Do It were also based on real events. The movies are inspired by the unusual cases of real-life paranormal investigators Ed and Lorraine Warren. The Conjuring 2 had an additional scare factor going for it, as one moviegoer died while watching it.
Fears of dying while viewing The Conjuring 3 don't seem to be scaring audiences away from watching it, as it topped the weekend box office. It could help raise Sarah's profile, and she's already landed one of the lead roles in Netflix's young adult vampire series, First Kill. According toDeadline, the series is based on a short story by Victoria "V. E." Schwab. Sarah will play a vampire who falls for a vampire hunter (Imani Lewis). Interestingly, Jordan serves as Sarah's stunt double again in the show's second episode.