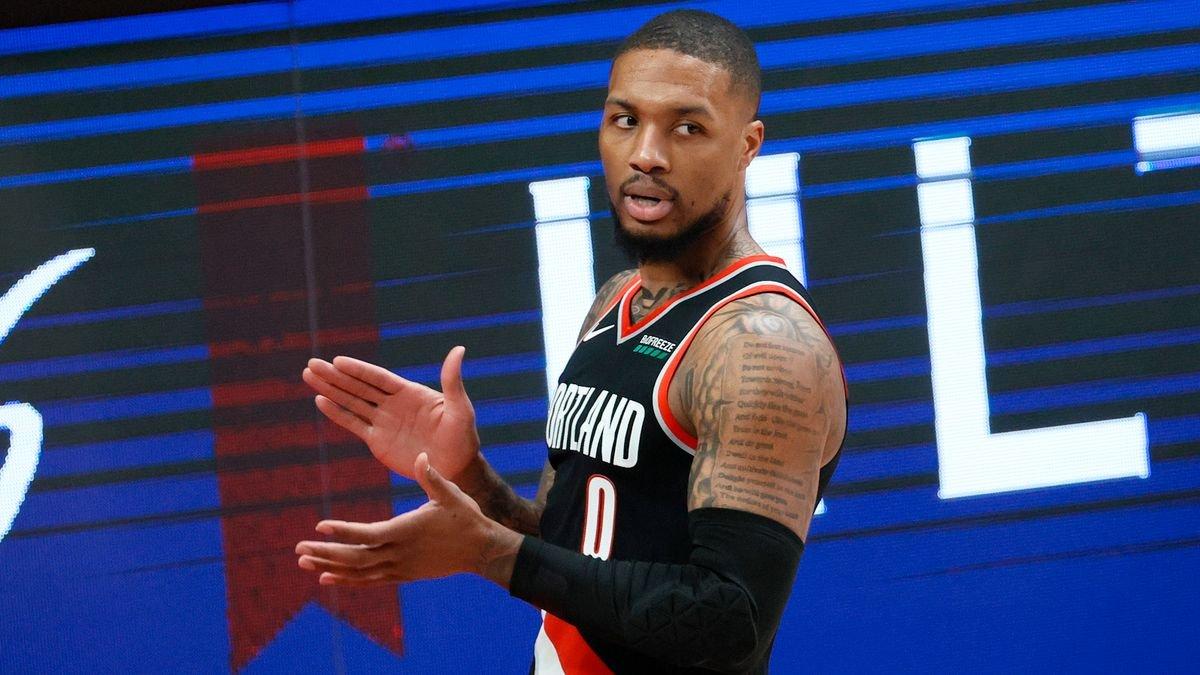 Knicks Could Sacrifice RJ Barrett & Obi Toppin To Acquire Damian Lillard This Summer
After they failed to advance to the Western Conference Semifinals, rumors have started to swirl around All-Star point guard Damian Lillard and his future with the Portland Trail Blazers. As of now, the Trail Blazers haven't given the slightest indication that they are planning to move Lilliard in the 2021 offseason. However, if they won't show him a clear path to title contention, it wouldn't a surprise if Lillard decides to follow in the footsteps of other superstars and start finding his way out of Portland.
Article continues below advertisement
Damian Lillard Leaves Portland For New York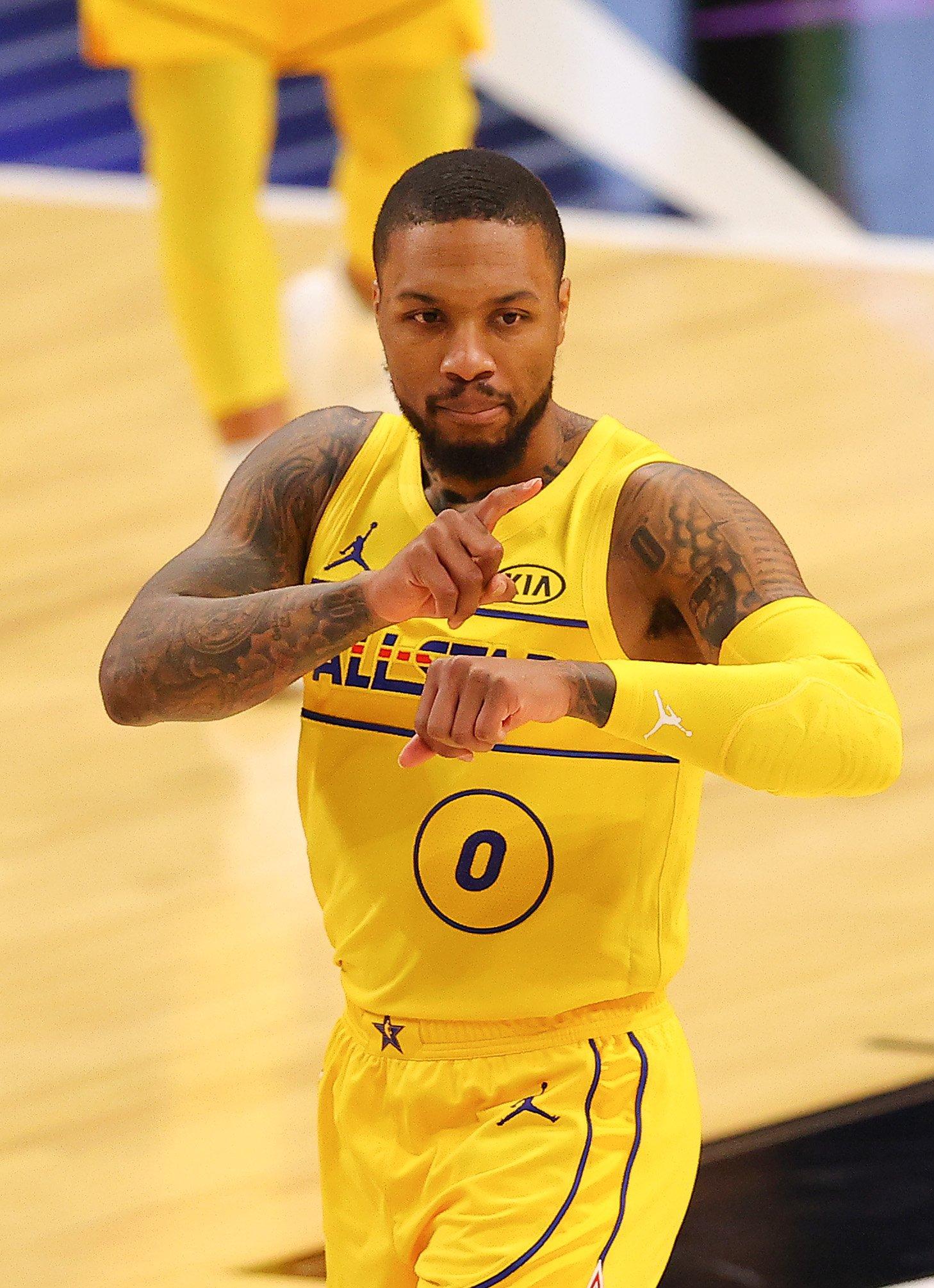 Lillard may be under contract until the 2024-25 NBA season but if he expresses his desire to leave, the Trail Blazers would be left with no choice but to listen to offers for him this summer. Once he becomes officially available on the trading block, plenty of teams would surely do everything they can to get Lillard out of Portland in the 2021 offseason.
According to Brad Dressler of Fansided's Daily Knicks, one of the teams that could go all-in for Lillard is the New York Knicks. With the improvements shown by their young core in the 2020-21 NBA season, the Knicks are expected to be more aggressive in adding a legitimate superstar to their roster this summer.
Knicks Could Offer RJ Barrett & Obi Toppin To Trail Blazers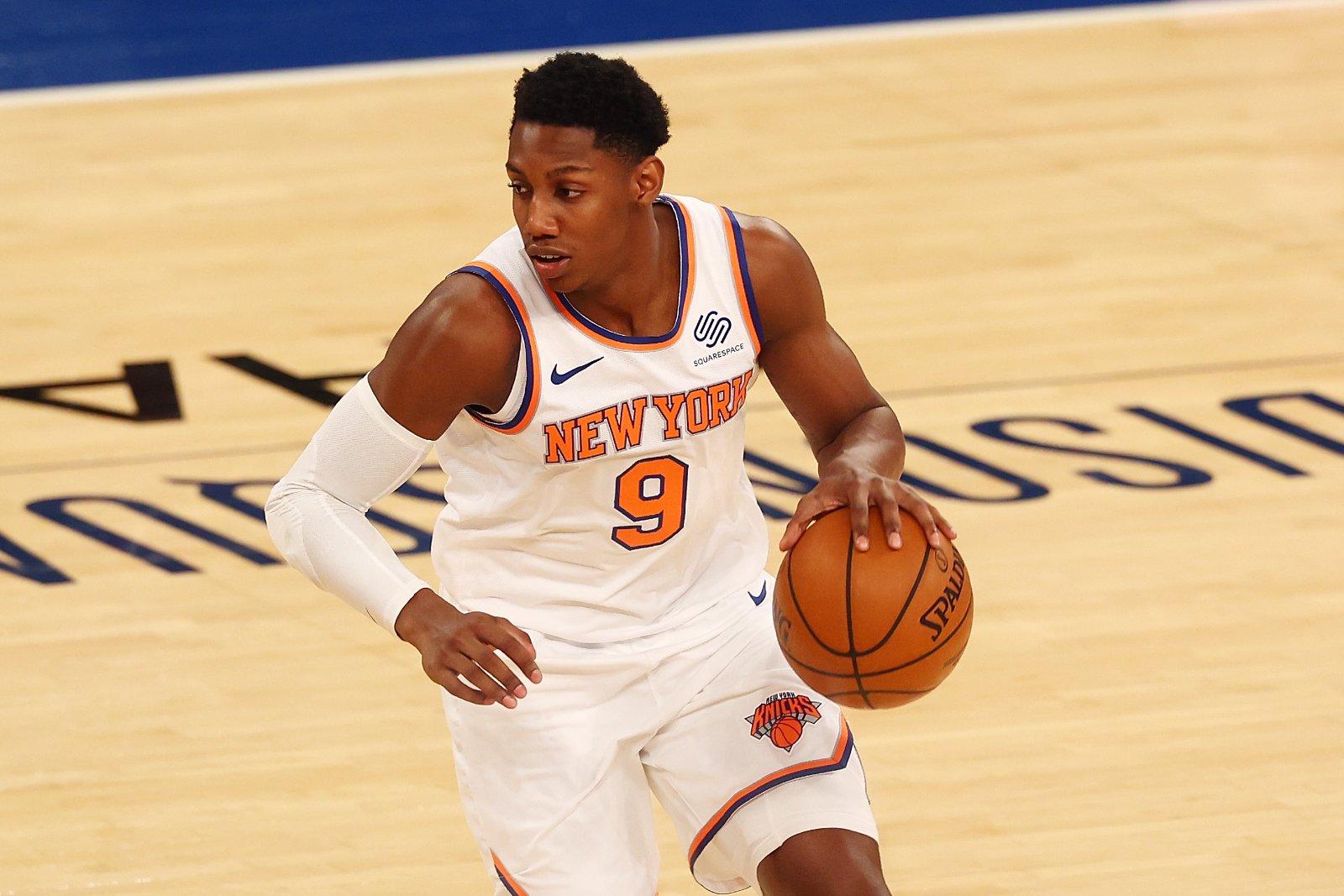 With a plethora of interesting trade assets, the Knicks are in a strong position to engage in a blockbuster deal with the Trail Blazers this summer. To convince the Trail Blazers to send Lillard to New York, the Knicks must be prepared to sacrifice some of their young players and multiple draft picks.
In the proposed trade scenario by Dressler, the Knicks would be acquiring Lillard from the Trail Blazers by sending them a trade package that includes RJ Barrett, Obi Toppin, Kevin Knox, Frank Ntilikina, two 2021 first-round picks, and two future second-round picks.
Article continues below advertisement
Damian Lillard Gives Knicks An All-Star PG
Sacrificing all those assets for Lillard would undeniably be worth it for the Knicks. Lillard would fulfill their dream of adding a legitimate superstar to their roster and address their need for a starting-caliber point guard. His potential arrival in New York is expected to bring a significant improvement with their performance on the offensive end of the floor.
He would give the Knicks one of the league's best clutch players, an incredible playmaker, and an elite three-point shooter. This season, he averaged 28.8 points, 4.2 rebounds, and 7.5 assists while shooting 45.1 percent from the field and 39.1 percent from beyond the arc, per ESPN.
Damian Lillard Becomes Face Of Knicks' Franchise
Most NBA fans would definitely be intrigued to see Lillard leave the Trail Blazers for a big-market team like the Knicks. Helping one of the league's most storied franchises win an NBA championship title would cement Lillard's status as one of the best point guards in league history.
Julius Randle won't definitely mind surrendering the title as the face of the franchise to Lillard. Randle may have established an incredible performance this season, but most people only view him as a second or third option on a title contender and not the main guy.