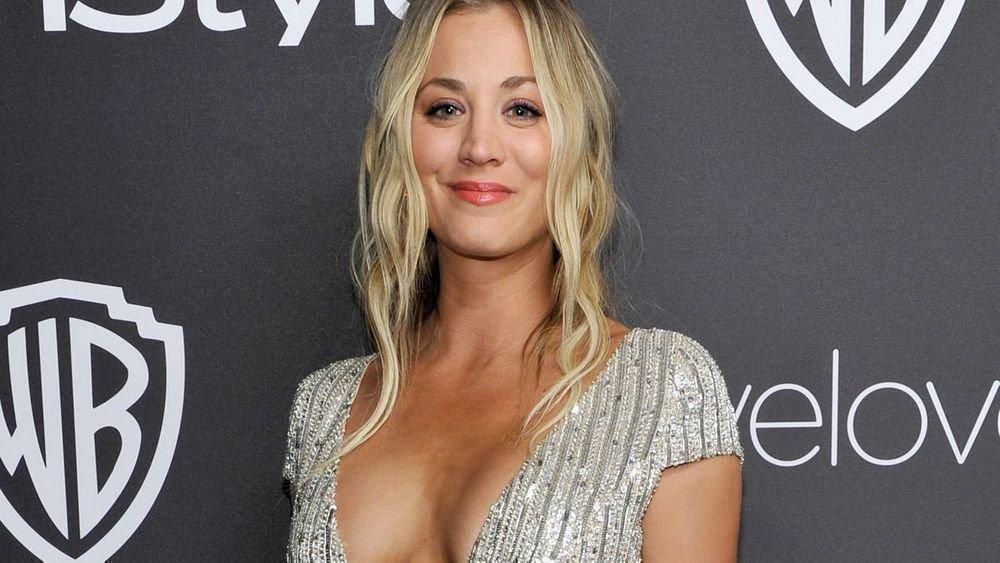 Kaley Cuoco Braves Cupping In Her Underwear With Taco Bell
Kaley Cuoco today recovered from her painful cupping session while it was still happening. The 35-year-old sitcom star, who made 2019 headlines for saying the wellness trend left her feeling "wrecked," was on Friday back to it and happily broadcasting it to Instagram. Earlier today, the much-loved blonde updated for her 6.7 million followers with video footage and photos of her cupping session, one seeing her actually fly her specialist out to her current Kentucky location. The best part for Kaley? The Taco Bell. Check it out below.
Article continues below advertisement
Working Through The Pain
Scroll for the Taco Bell. The actress, who recently listed the $40 Rollga Foam Roller as part of the ten things she can't live without, was here with the one person she can't live without. Cuoco, who likely gets local treatments at her $12 million Hidden Hills, CA estate, had forked out the cash to get her cupping specialist out to the South. The video showed the star on a treatment table and on her front, wearing a white bra and loose pajama-style pants.
Filmed braving the pain, which involves cups placed on the skin for suction, Kaley wrote: "FEEL THE PAIN."
See More Photos Below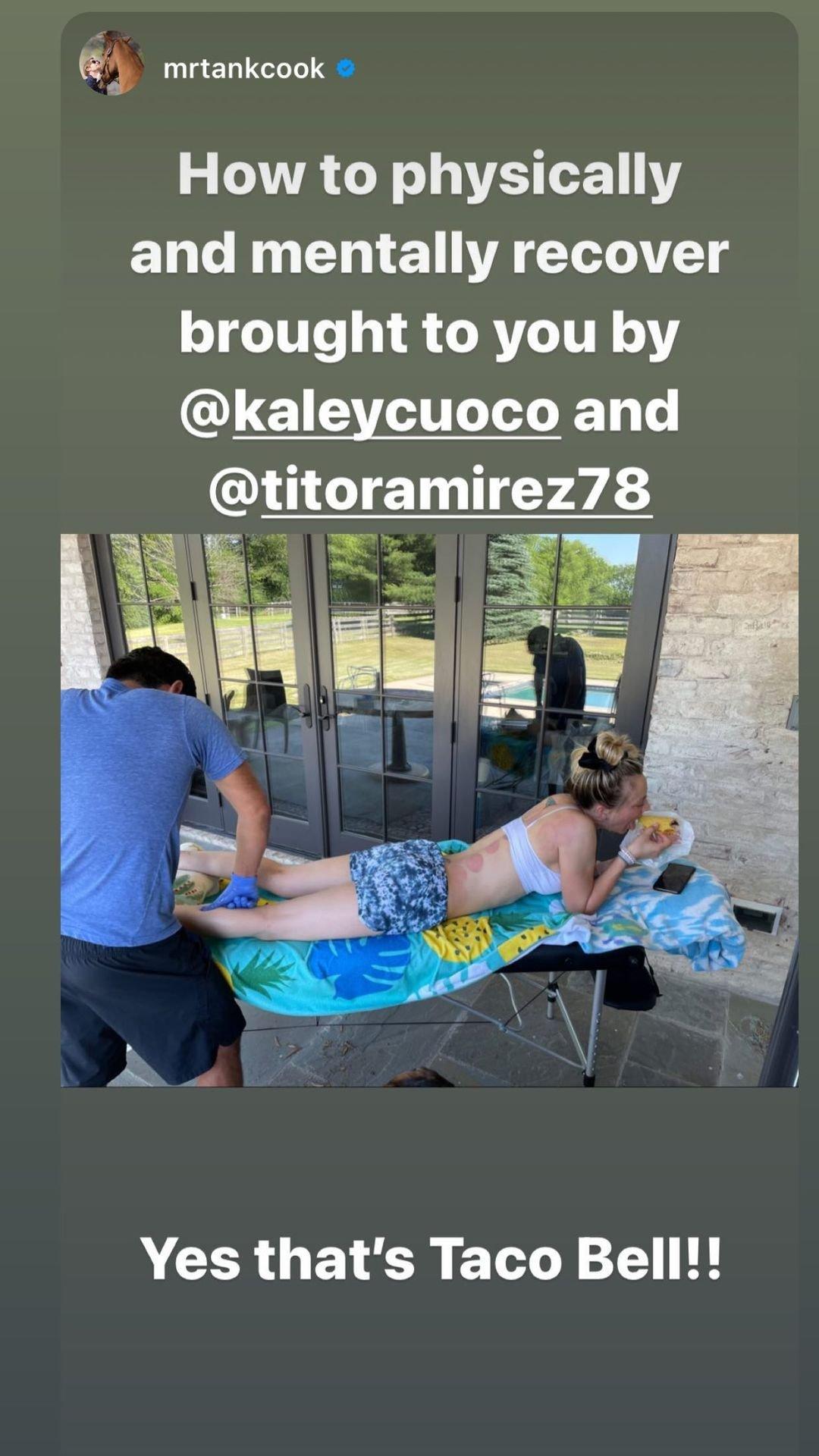 Kaley had added: "When you hurt so bad, you fly out the best to Kentucky @titramirez78."
Quick to follow was a repost from husband Karl Cook's Instagram. Here, the mood seemed lighter, possibly due to Kaley having acquired herself some food from popular chain Taco Bell. Karl had written: "How to physically and mentally recover" as he tagged his famous wife, adding: "Yes that's Taco Bell."
Kaley was, in the photo, covered in bright red marks, ones that do fade quickly as the treatment takes effect.
Article continues below advertisement
New Wellness Face
Kaley has a new gig that's directly linked to wellness. Earlier this year, the star was unveiled as the new brand ambassador for vitamins brand Olly, also joined by 41-year-old actress Rebel Wilson.
"With all the stressors in life, sometimes I let my moods get the best of me... I know, super shocking right?! Lol. I've been loving OLLY's Miss Mellow supplements to help promote an even mood - I promise they work!!" she recently told fans. Scroll for her workout video.
Switching It Up
Kaley, whose workout routine was this year revealed by trainer Ryan Sorensen, has revealed that she goes stir-crazy if it's the same thing every day. Speaking to Women's Health Mag, the girl behind Penny outlined what she likes, stating:
"If I'm doing yoga, we're doing it every day this week....Then I'm like, 'Oh my god, I have to switch,'" adding: "Then I'm going crazy on SoulCycle....'Okay, I have to switch.'"
Kaley admitted she was missing group exercise classes during the first wave of the pandemic, when she made headlines for home workouts with sister Briana Cuoco.