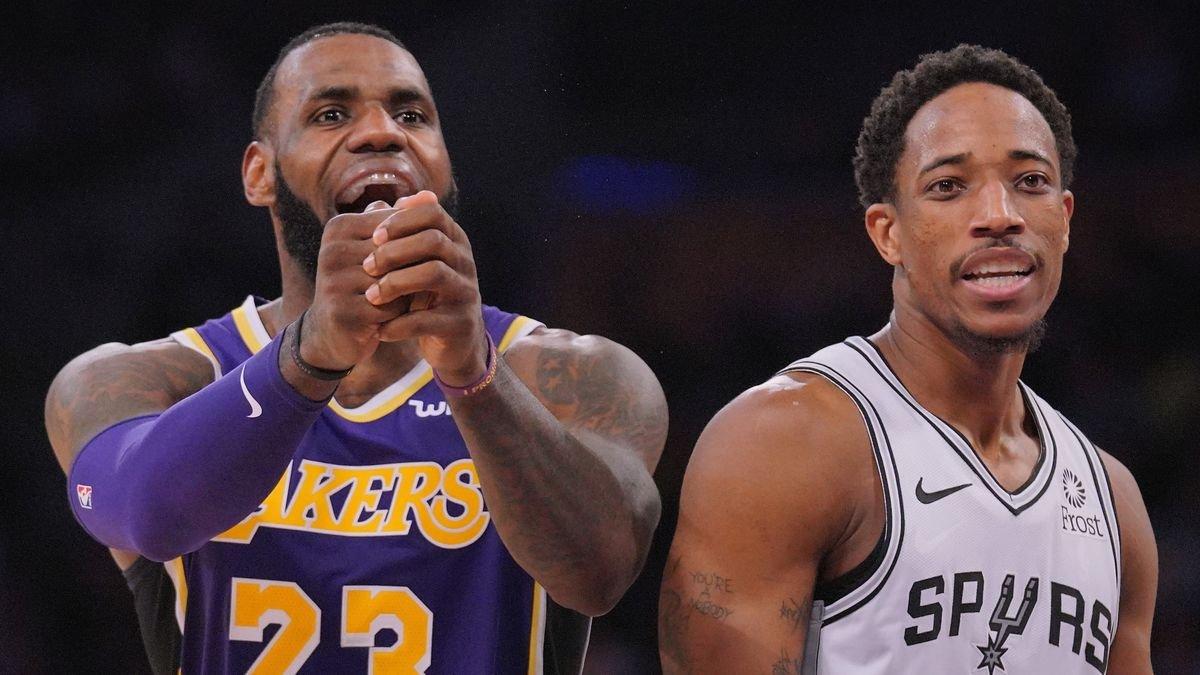 LA Lakers Could Get DeMar DeRozan For Kyle Kuzma, Kentavious Caldwell-Pope & 2027 1st-Rounder In Proposed Sign-And-Trade Deal With Spurs
The Los Angeles Lakers are expected to be one of the most active teams in the 2021 offseason. After the Lakers suffered a first-round exit at the hands of the Phoenix Suns in the 2021 NBA Playoffs, most people believe that they will be more aggressive in finding a third star to help LeBron James and Anthony Davis carry the team in the 2021-22 NBA season.
Article continues below advertisement
Lakers Could Try To Acquire DeMar DeRozan Via Sign-And-Trade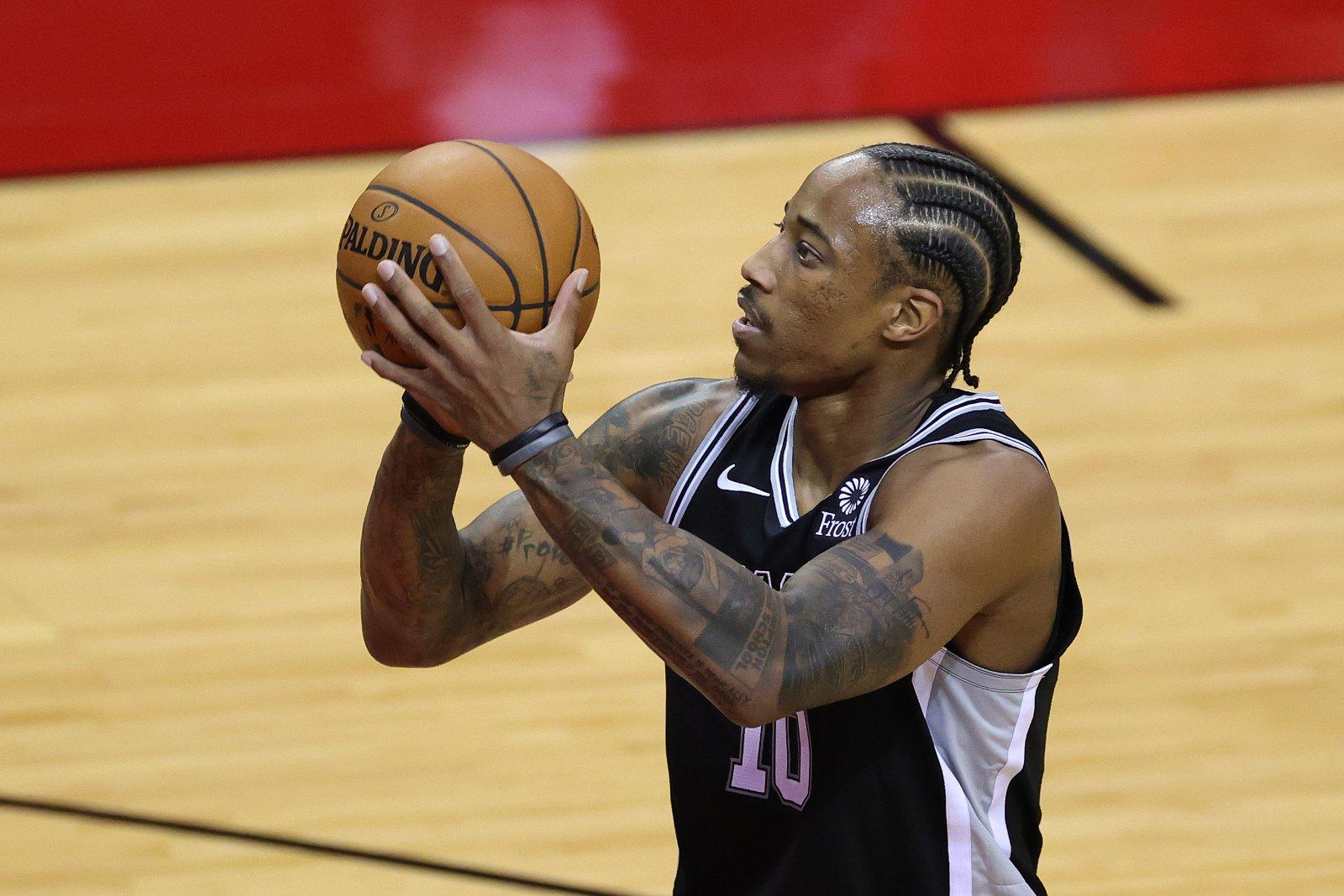 One of the most realistic targets for the Lakers in the 2021 offseason is veteran small forward DeMar DeRozan of the San Antonio Spurs. The Spurs may have chosen to keep DeRozan at the 2021 trade deadline, but his departure from San Antonio is inevitable. Though they have the financial capability to bring him back in the 2021 free agency, re-signing DeRozan no longer makes any sense for the Spurs, especially if they decide to undergo a rebuild this summer.
However, instead of letting him walk away as an unrestricted free agent without getting anything in return, Cal Durrett of Fansided's Air Alamo suggested that the Spurs could engage in a sign-and-trade deal with the Lakers involving DeRozan.
The Proposed Sign-And-Trade Scenario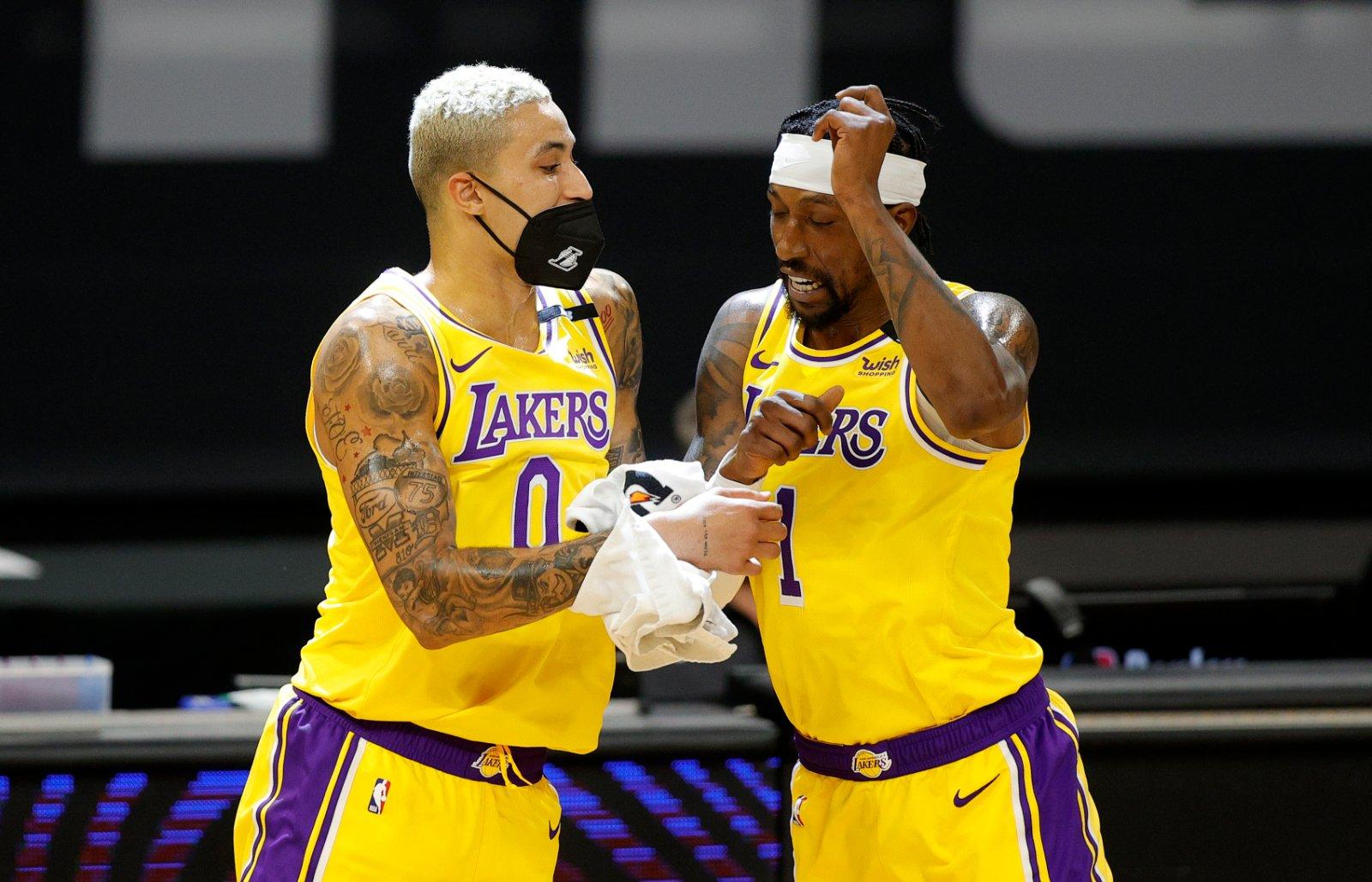 With the team currently buried deep in the luxury tax hell, the only way that the Lakers could acquire DeRozan in the 2021 free agency is via a sign-and-trade deal with the Spurs. In Durrett's proposed scenario, the Lakers would send a package that includes Kyle Kuzma, Kentavious Caldwell-Pope, and a top-five protected 2027 first-round pick to the Spurs in exchange for DeRozan.
If the trade goes through this summer, Durrett believes that it would help both teams in addressing weaknesses on their respective rosters.
Article continues below advertisement
DeMar DeRozan Fills Third Star Role In Los Angeles
With his inability to knock down shots from beyond the arc, some people would definitely question DeRozan's fit with the Lakers. However, compared to Kuzma, he's more capable of filling the role as the Lakers' third star next to James and Davis. DeRozan would give the Lakers a reliable third option, as well as a decent rebounder and playmaker.
This season, he averaged 21.6 points, 4.2 rebounds, and 6.9 assists while shooting 49.5 percent from the field, per ESPN. Though he spent most of his career as a team's main guy, DeRozan shouldn't mind serving as the Lakers' third fiddle as long as it would give him a realistic chance of winning his first NBA championship title next year.
Spurs Finally Acquire Kyle Kuzma
The proposed sign-and-trade scenario would be a no-brainer for the Spurs as it would enable them to turn DeRozan into a young and promising big man in Kuzma. As Durrett noted, the Spurs have long been interested in adding Kuzma to their roster. Kuzma may have failed to live up to expectations in Los Angeles, but playing under one of the best coaches in league history in Gregg Popovich could help him unlock his hidden potential.
Aside from Kuzma, the Spurs would also receive a veteran three-and-D wingman in Caldwell-Pope and a future first-round pick from the Lakers.