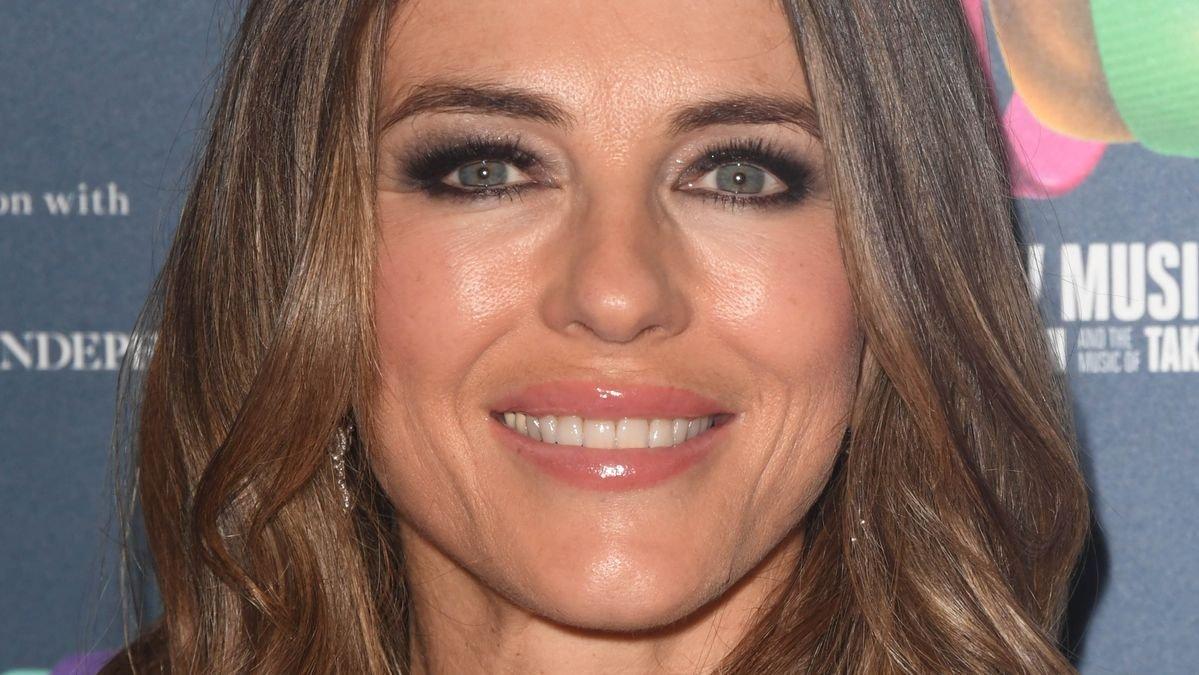 Elizabeth Hurley Rocks Daring Dress For 'First Night Out' In 14 Months
Elizabeth Hurley is trending right now for putting on quite the evening look as she excitedly announces she'd headed out for the "first time in 14 months." On Thursday, the 55-year-old model and actress updated her Instagram in rare video mode and showing off one stellar black dress as she announced she's going to the ballet. Liz, who has made COVID headlines for being hunkered down in Herefordshire, U.K., was hitting up London's Royal Albert Hall for her glitzy night out, and she definitely dressed to match.
Article continues below advertisement
First Time In '14 Months'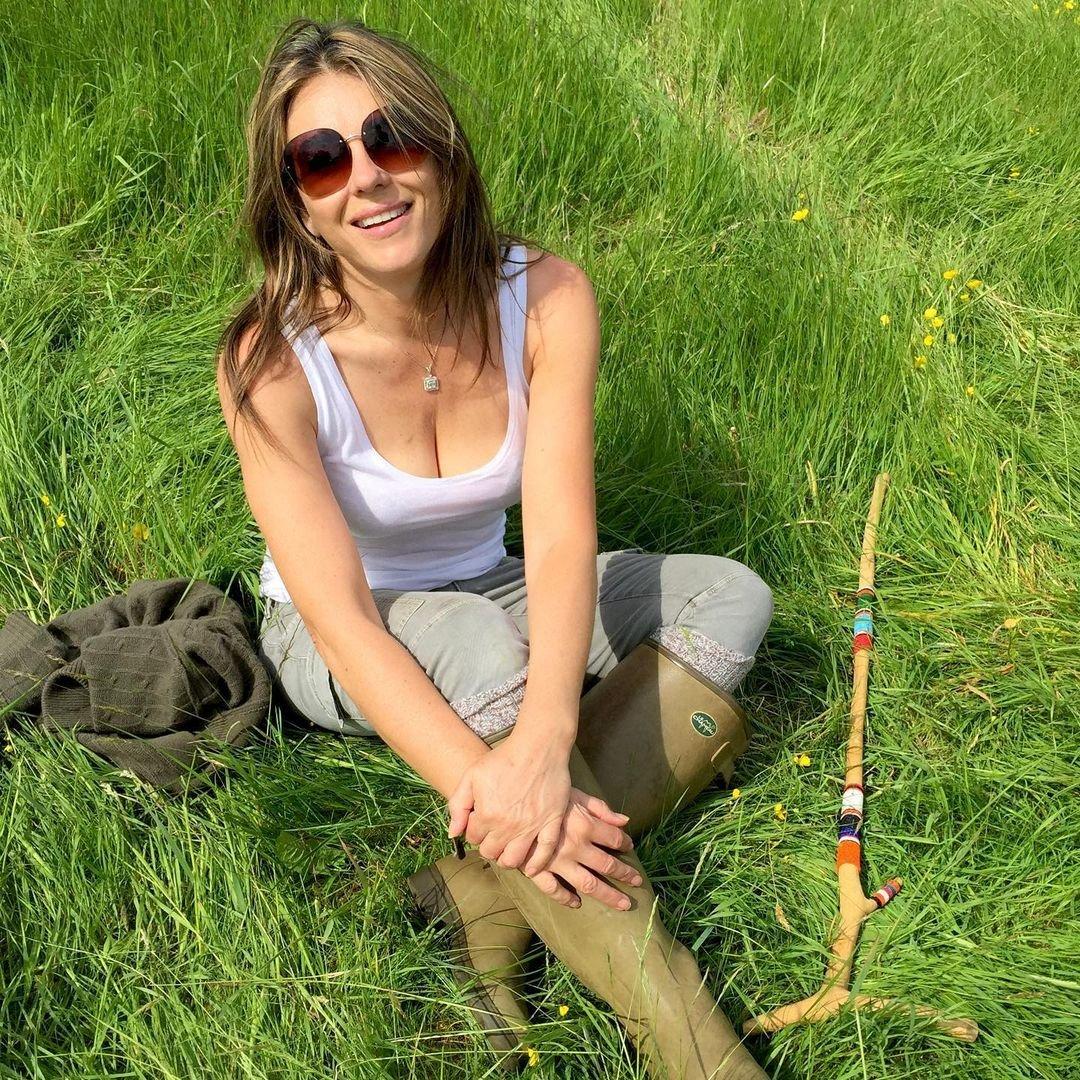 Scroll for the video. Hurley has made headlines for saying she's been too afraid to grab essentials as she shelters with vulnerable individuals, more recently winding up in the news for confirming she's received her COVID vaccine.
The ex to Hugh Grant, who fronted media outlets all those years ago with "that" Versace dress, hadn't gone quite as bold, but with a plunging neckline, Liz's wrap-effect and slit black dress was turning heads. With glitter accents and matching strappy sandals, the dress also boasted a waist-flaunting finish.
See The Video Below!
Beautifully made-up with a plump pink pout and slightly-curled hair, the Elizabeth Hurley Beach founder was filmed sashaying down her stairway, blowing a kiss, and telling fans: "First night out in 14 months and I am going to the ballet."
Liz was later photographed at the ballet and at an event hosting eight ballet companies including Ballet Black, Birmingham Royal Ballet and English National Ballet, all performing on the same stage accompanied by Royal Ballet Sinfonia. Scroll for more photos after the video.
Article continues below advertisement
Talk About Lock-Down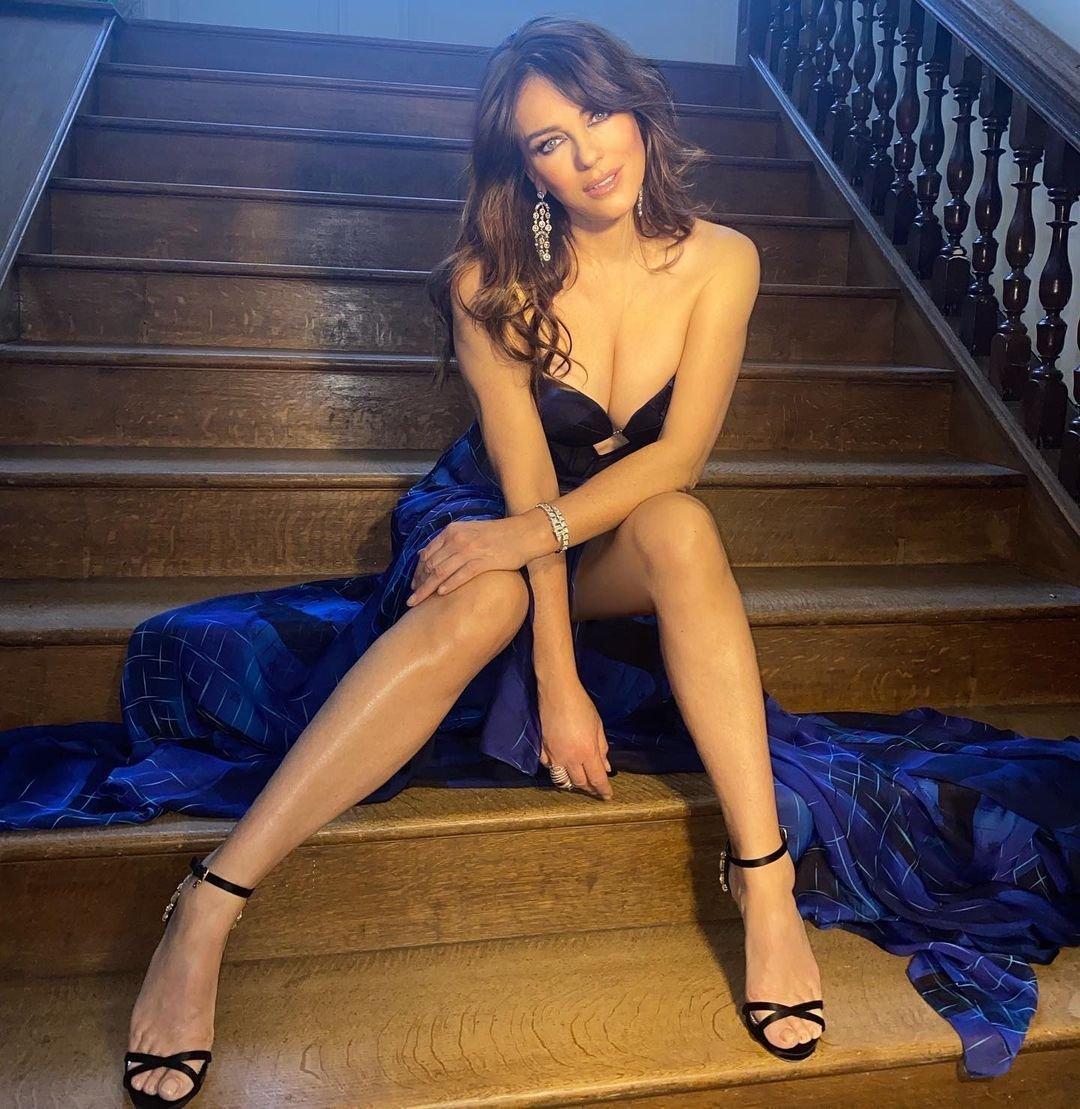 Last year, and while speaking to Hello!, Hurley opened up as she revealed being in quarantine with eight others.
"I am completely paranoid that I won't be able to keep them safe, and I haven't let anyone leave the house apart from me. I just nip out to local food stores and wear a mask and gloves," she said. "We've all got designated jobs, which I couldn't resist putting on a colour-coded Excel sheet. I'm in charge of meal planning, food shopping and laundry." More photos below.
Fans Love The Look
Liz, followed by 2 million on Instagram, today proved she doesn't need a bikini to drop jaws. Fans flocked to the comments section, gushing over the blue-eyed beauty's look. "Oh how nice!!" one wrote. "So gorgeous!!" another added.
The star last month thanked British healthcare workers post-vaccine, writing: "Thank you to the NHS for my second Astra Zeneca Covid vaccine. I am very grateful. Thank you to all the courageous NHS workers who have sacrificed so much to keep us safe."