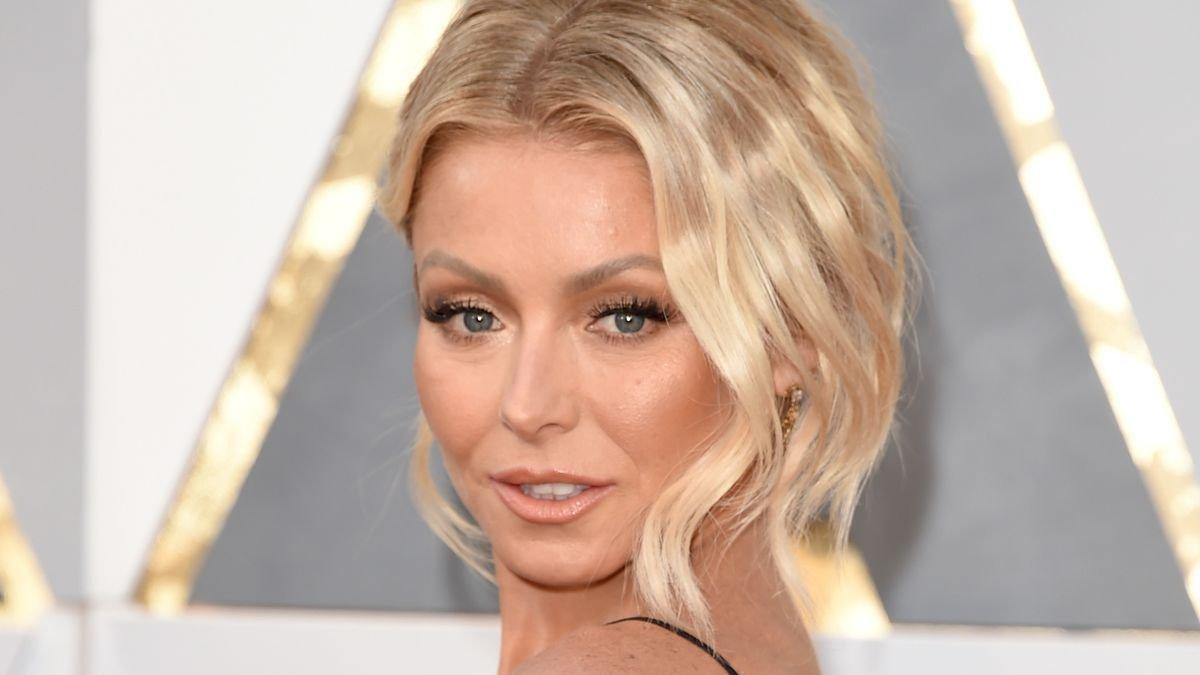 Complaints After Kelly Ripa Gets 'Awfully Close' To Ryan Seacrest
Viewers to Live! With Kelly and Ryan this week have found something to complain about. Despite good news being behind hosts Kelly Ripa and Ryan Seacrest getting "awfully close," per 50-year-old Kelly's words, fans of the syndicated talk show still managed to grumble. Turns out, the series Kelly has starred on since 2001 may have taken its social distancing measures too seriously for some. In short, Kelly and Ryan no longer being six feet apart comes as Kelly was forced to do just this - with her own husband.
Article continues below advertisement
Getting 'Awfully Close'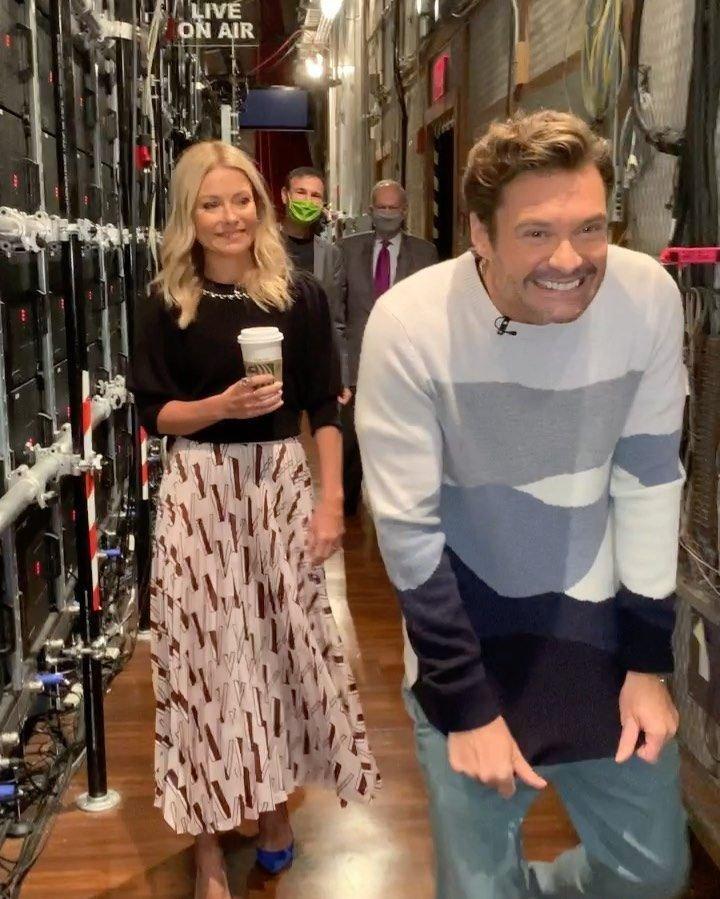 Scroll for the video. Earlier this week, Kelly and 46-year-old Ryan finally ditched sitting far apart as COVID-safe measures required them to. The most-watched morning talk duo in America was filmed gingerly approaching the desk, with former sitcom star Kelly joking that they were "awfully close" and that one of them should be "wearing protection."
One week earlier, Kelly had 1996-married husband Mark Consuelos as guest. Not only does Kelly share her $27 million NYC home with 50-year-old Mark, she shares a bed with him.
See The Video!
When Mark was guest on the show, he did stay six feet apart from Kelly, this despite the two likely having slept in the same bed just hours earlier.
"Last week her and Mark were socially distanced from each other and now it's all okay. Lmao," one fan replied. "Exactly!" another exclaimed, with a third writing: "Funny how last week she had to be 6 ft apart from her own husband." More photos after the video, one captioned: "Reunited and it feels so good."
Article continues below advertisement
Fans Say It's Up To The Show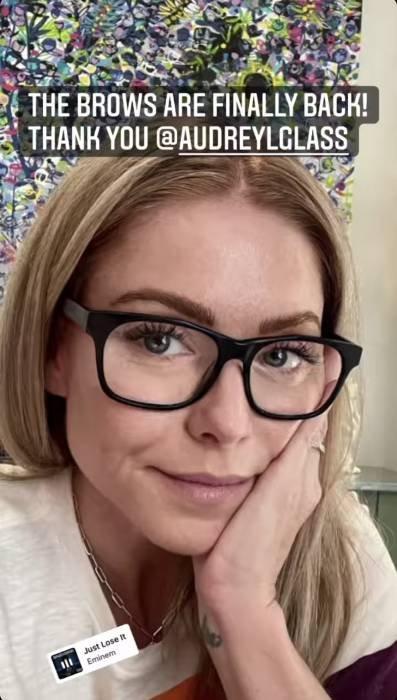 Quick to chime in was a user pointing out that Kelly and Ryan likely aren't in charge of the precautions taken by the series, one that continues to see no live audience present, plenty of masks, and a crew that's vaccinated. The video came as both Kelly and Ryan have received their COVID vaccines.
Back in October 2020, Ryan had sparked immense concern as his day "off" was revealed to be him underwaiting the results of a COVID test. Upon his return, Kelly revealed what the set is like.
All These 'Restrictions'
The Persona Nutrition face had spoken of "all of these new restrictions now," including everyone needing to test negative to be allowed into the studio. Last year also marked Kelly and Ryan ending 180 days of quarantine-set video streaming as each filmed from their respective homes.
Kelly, meanwhile, remains in the news for this spring celebrating 25 years of marriage to Mark Consuelos. She got herself a tiny tattoo marking her 1996 wedding date, also revealing that Mark's gift this year was the "best" anniversary present ever.