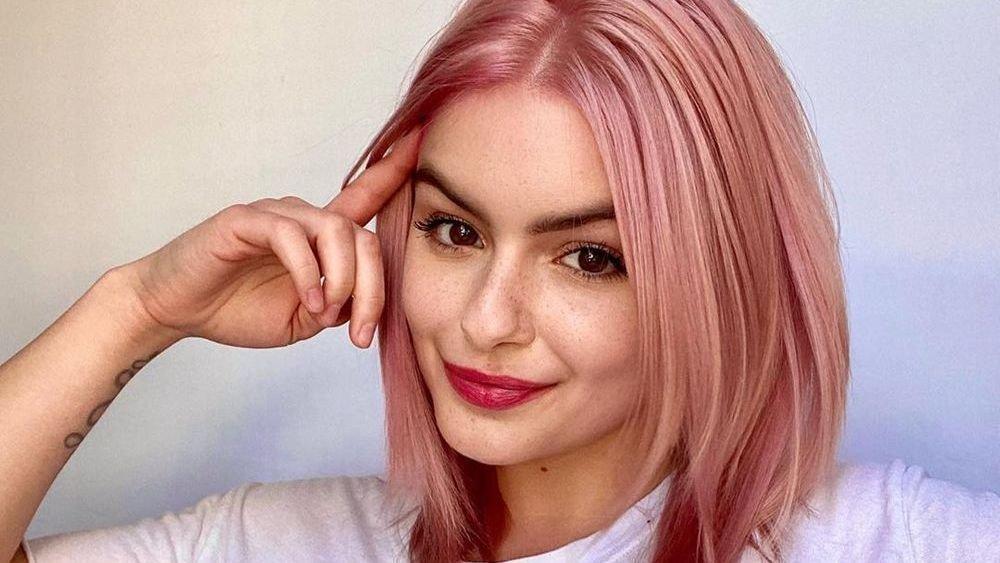 Ariel Winter Looks Unimpressed In Spaghetti-Strap Dinner Dress
Ariel Winter's unimpressed face is so extra, the 23-year-old has been asking her Instagram followers to turn it into a meme. Earlier this week, the sitcom star threw her 4.9 million fans a real curve-ball, posting photos from a dinner and drinks setting and with a zoom-in very much focusing on a "meh" face. Ariel, who is known for her sense of humor and off-beat social media content, said she felt the picture "needed" to be turned into a meme. See why below.
Article continues below advertisement
'Saw This Candid Of Me'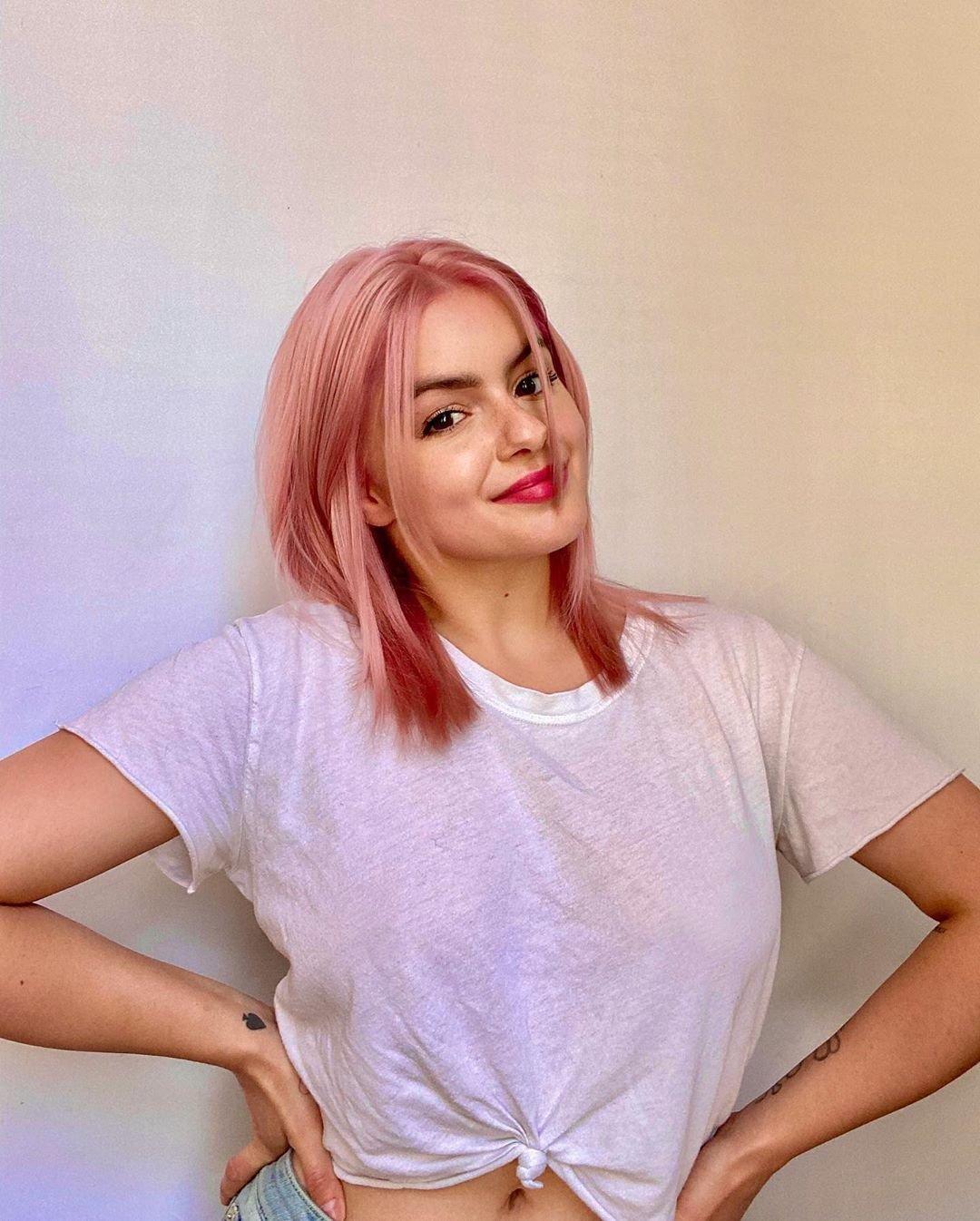 Scroll for the photos. Ariel, who has expressed big moods so far as COVID leaves her underwhelmed, was back to her old ways. The girl behind Alex Dunphy, showing off the fluffy blonde hair she debuted in summer 2020, had been snapped in a social setting and wearing a gorgeous, thin-strapped, and floral-print sundress - the nearby table drinks suggested an evening situation, though.
Ariel's face said it all. Rocking a red lip and with eyebrows raised into disdain, the ABC face more than had material for her caption.
See The Epic Photos Below
Taking to her caption, the actress opened: "Saw this candid of me and decided it needed to be meme'd."
"Make it good meme lords! Tag me 😅 Caption lords in the comments welcome too," Ariel added. The star has since updated her stories with what appears to be a mass influx of meme responses, many of which manifested in comments to the original post. "When you don't revise for a test but still get a good grade," one fan replied. Swipe below for both shots - scroll for more photos.
Article continues below advertisement
Scroll For Her Rocking Chair Video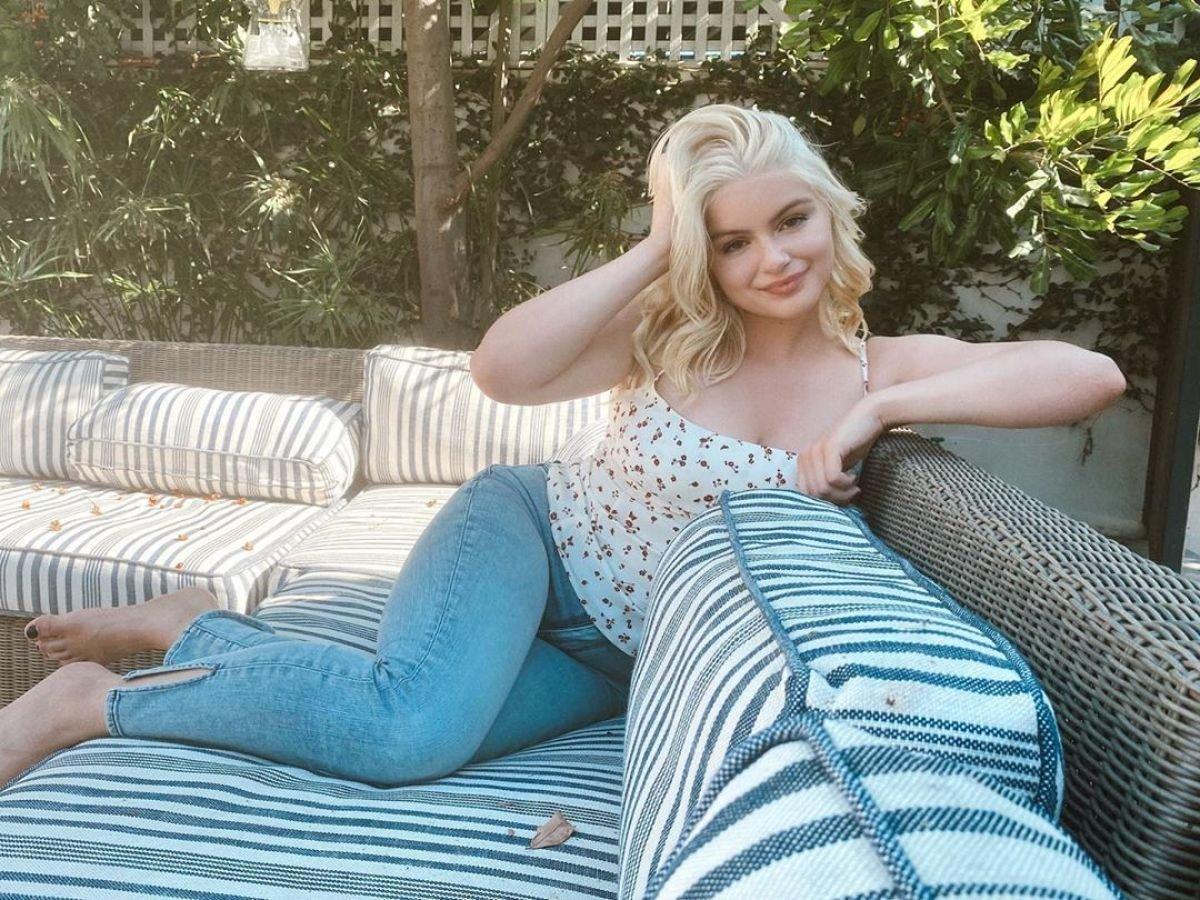 Also gaining likes was a fan writing: "The face you make when the girl you didn't invite to your party... shows up to your party." TheModern Family alum rarely gets by without fans referencing her 11 years on the hit sitcom. One follower, seemingly keen to compliment Ariel, went right for a good looks reference. They were careful to drop no names, though, writing:
"When they cast you as the nerd on modern family. (When clearly you're the attractive one)."
Moving On After 'Modern Family'
Speaking to Teen Vogue last April as her series wrapped up, Ariel admitted that anything in the future would be uncharted territories.
"This is new territory for me," she said. "I was doing something very specific for so long. Now I have to reset my mind and retrain myself to be in that place of, 'All right, I am ready to look for the next thing.' I am ready to work."
And work, she did. Ariel has already wrapped up quarantine-set indie movie Don't Log Off.