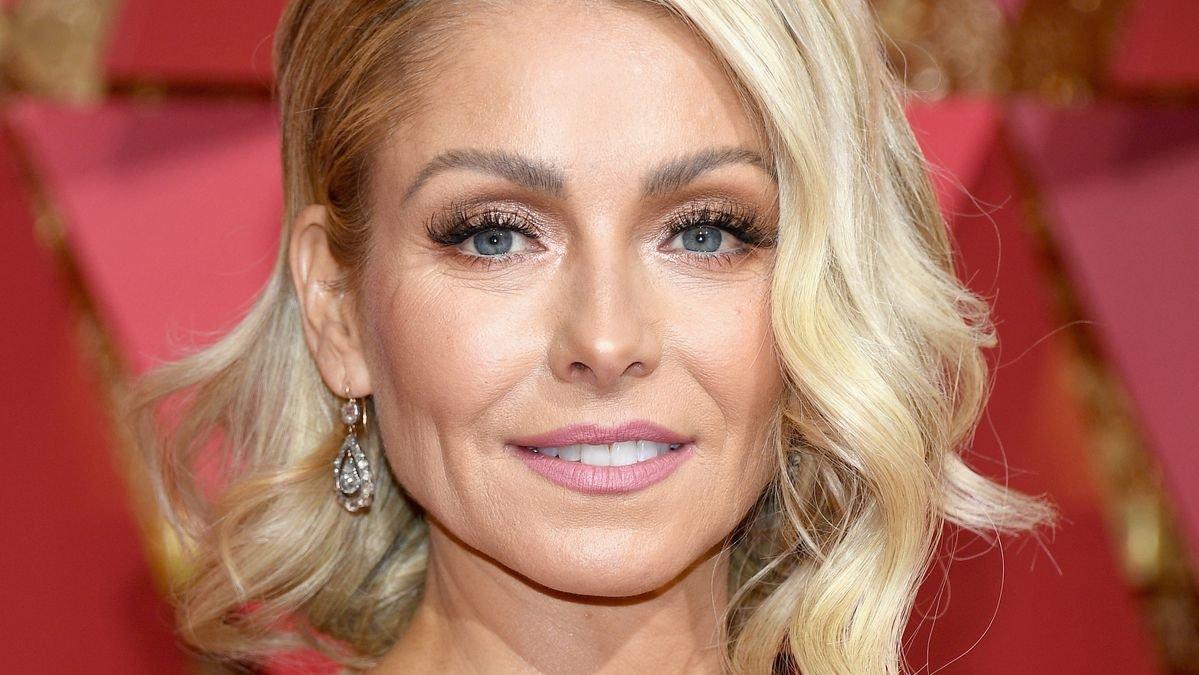 Kelly Ripa Maintains 'Peter Pan' Body In Black Gym Look
Kelly Ripa is keeping her "Peter Pan" body in tip-top shape, even if the clock is technically against her. The 50-year-old daytime talk show host and fitness enthusiast is fresh from celebrating ending 14 months of home-streamed workouts as she reunites with trainer Anna Kaiser, with Wednesday morning seeing Kelly snapped during a power workout. Kelly, who joked about her "Peter Pan" body in 2019 (but also seemed pretty serious), was here peeping the secret behind her flawless figure. Turns out, a little dancing and lunging doesn't hurt.
Article continues below advertisement
She Got The Moves
Scroll for the dancing. Kelly, who trained as a ballerina, posted stories for her 2.9 million Instagram followers today. The former sitcom star was with both pals Blaire Buchanan and Scissor Sisters musician Jake Shears - he'd written: "Keeping up with @kellyripa and @blairebuchanan. I have the choero memory of a goldfish. But I [heart] annakaiserstudios."
The photo showed the threesome power-dancing in an indoor and black-floored studio complete with wall mirrors. Kelly, just about visible, was seen entering a lunge while punching out a power arm.
See Her Bedroom Splits!
The super-fit mom of three, who enjoys runs in Central Park and kicks the day off with a complicated "bullet" coffee, kept it simple in a black tee, matching sweatpants, and crips white sneakers. Kelly was, however, Little Miss Leggings in headline-making home workout videos this past year, ones that have brought the blonde deep-squatting from the bedroom of her $27 million NYC home, plus fully doing the splits just last month.
Kelly even keeps dumbbells under her bed. See her splits below!
Article continues below advertisement
'Peter Pan' Body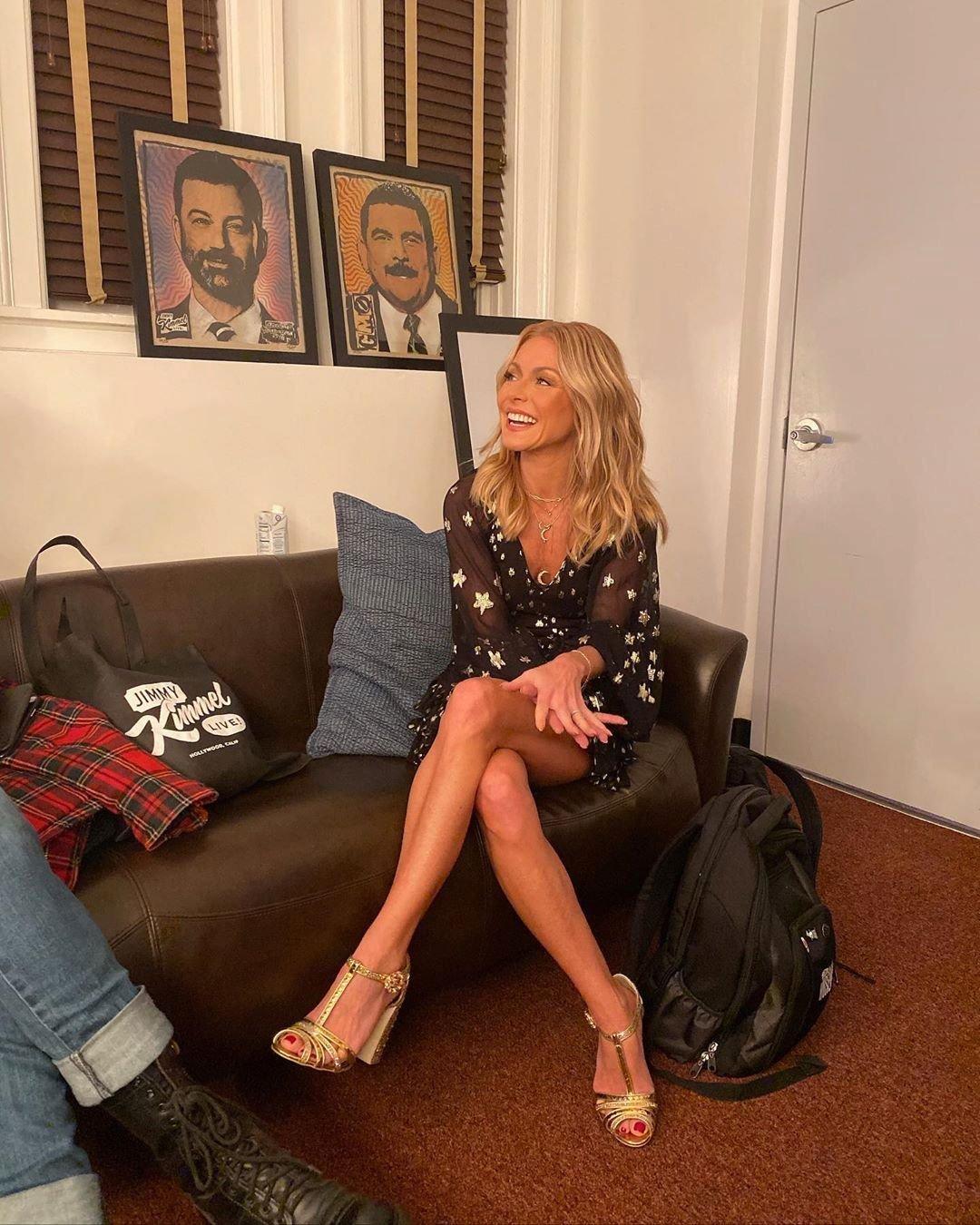 It was as she opened up to The Cut that Ripa made her humorous reveal.
"I was talking to a cardiologist and he said to make sure your heart beats out of your chest every day. The more you exercise, the healthier it is. And I can be honest: My body looks like Peter Pan no matter what I do," she told the media outlet, adding: "I've never been a va-va-voom woman."
Kelly, who adores micro-foods salads and avocado on toast has even outlined her workouts.
How She Keeps In Shape
Proving that variety is key, Kelly also dished: "I like to take AKT — which is cardio-based dance classes — about four to five days a week between 3 and 5 p.m. And I like to do SoulCycle on the weekends. In the summer, I like to run in Central Park because I think it's so gorgeous."