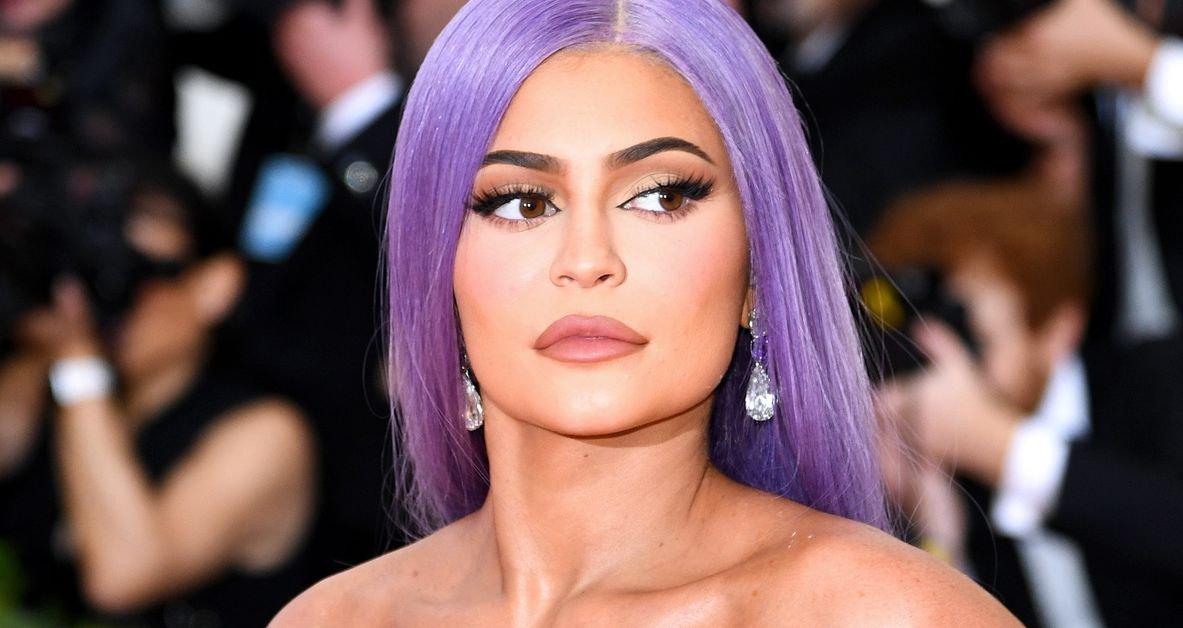 Kylie Jenner Debuts Bandana Top In Stylish Denim Extravaganza
Kylie Jenner is making the bandana-style tank top happen. The 23-year-old reality star and makeup mogul, never one to fail on the trend-setting, is fresh from adorable snaps with 3-year-old daughter Stormi Webster, ones bringing the Kylie Skin founder in a stylish and on-trend denim getup and shouting out summer festival vibes via bandana accents. Posting over Memorial Day weekend, the E! star sent out gen-z vibes via loose ripped jeans, also reminding her followers that the skinny pants trend is solidly out.
Article continues below advertisement
Stylish Mom Vibes
Scroll for the photos. Kylie, who has been making headlines for slamming suggestions she's in an "open relationship" with baby daddy and ex Travis Scott, was showing off the daughter she's so proud of, with the photos channeling a happy mom vibe as the star held her only child.
Wearing light blue and mid-rise jeans with stylish rips, the youngest KarJenner matched the colorway via a bandana-style and denim-effect blue top, stylish white Christian Dior shoulder bag, plus a glitzy watch, gold bracelets, and matching necklaces.
Scroll For More Photos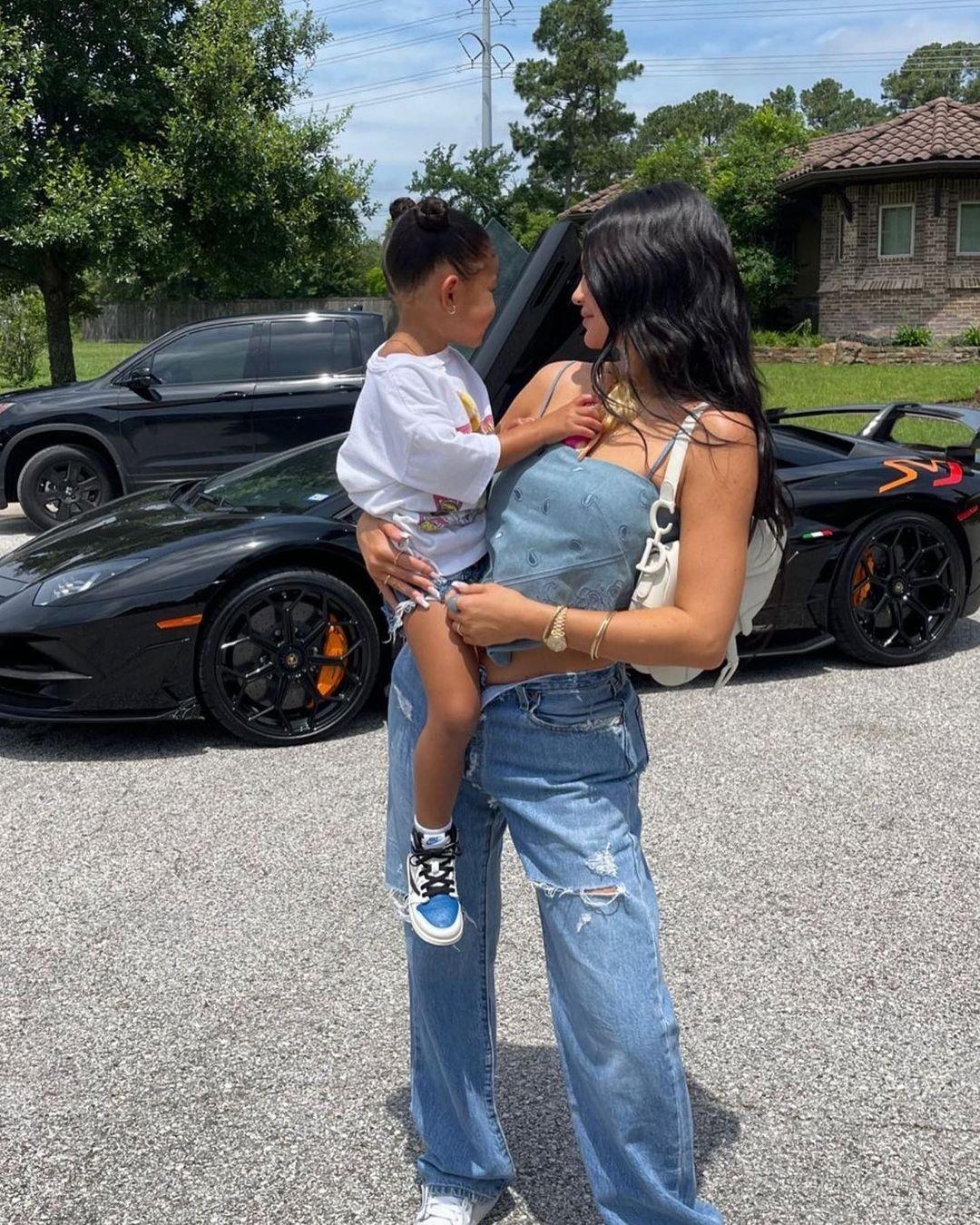 Kylie, tenderly highlighting her close bond with 2018-born Stormi, shared multiple shots from her driveway, also including her fleet of swish sports cars, with little Stormi seen rocking sneakers, frayed shorts to match her mom, plus a white printed tee.
Kylie's top does not come cheap, though. The Kendra Duplantier "Jolene" top retails for $792 - not a problem when the bank balance is roughly $900 million. Jenner was last year stripped of her billionaire status by Forbes, clapping back. More photos below.
Article continues below advertisement
See More Snaps Below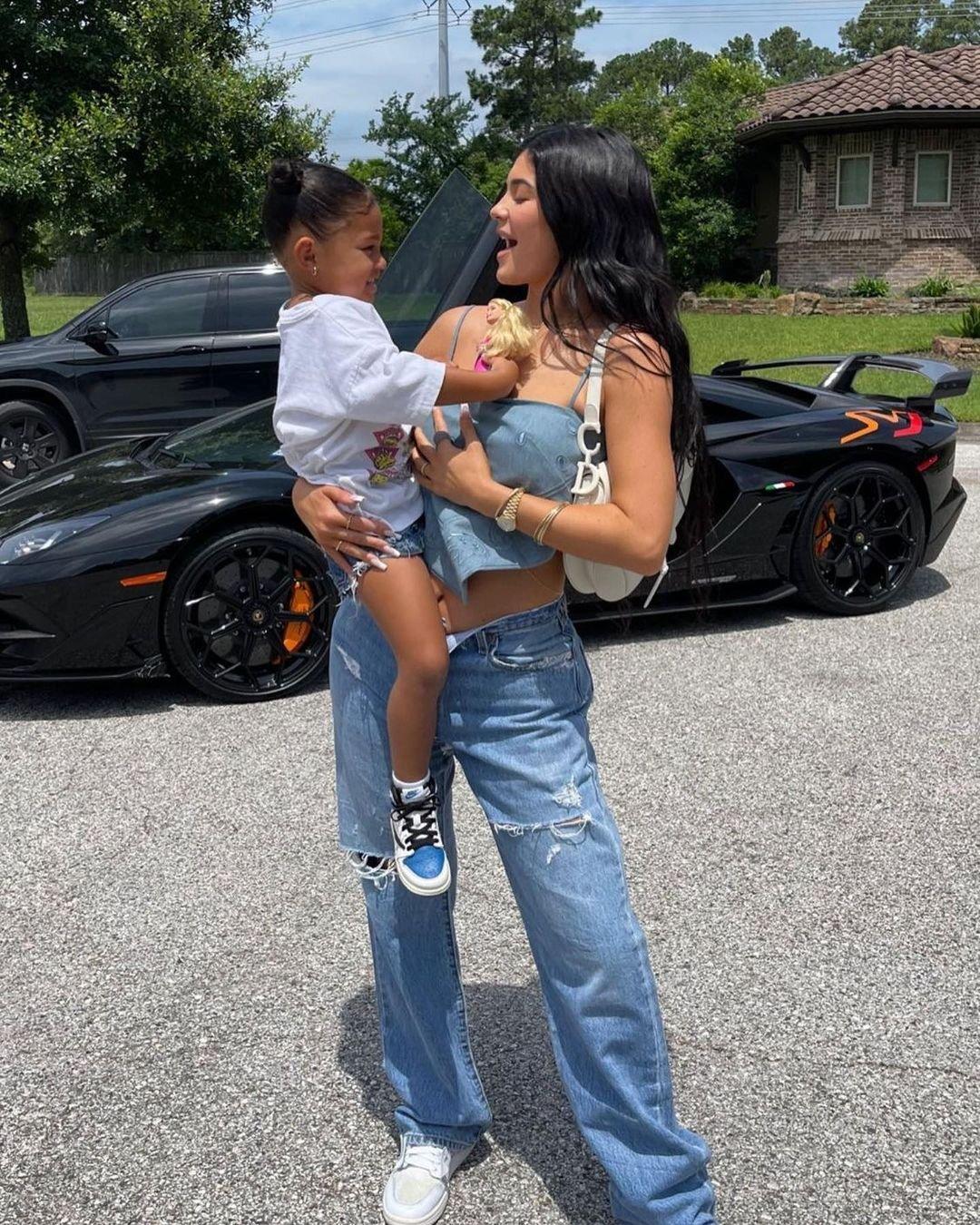 Kylie is fresh from opening up on motherhood. The star, who never announced her pregnancy, broke Instagram's records for the most number of likes back in February 2018 as she introduced Stormi to the platform. In 2021, the Lip Kit queen is reflecting on how being a mother has changed her, telling Tmrw:
"Becoming a mom was the biggest change for me. I've grown so much as a person and I continue to grow every single day. I love learning and I'm trying to be the best person I can possibly be."
'Silver Lining'
Continuing on the pandemic, Kylie added: "It's been such a challenging year but the silver lining was that I had so much more time to spend with my family."
Jenner also said that aliens would "understand" her job, joking: "I don't know how you'd begin to describe what social media is". Kylie boasts 237 million Instagram followers, fast catching up with the platform's most-followed face, singer Ariana Grande. The Kylie Cosmetics CEO is also fresh from getting fans into a tizzy after Kylie Baby became a verified Instagram account in May.