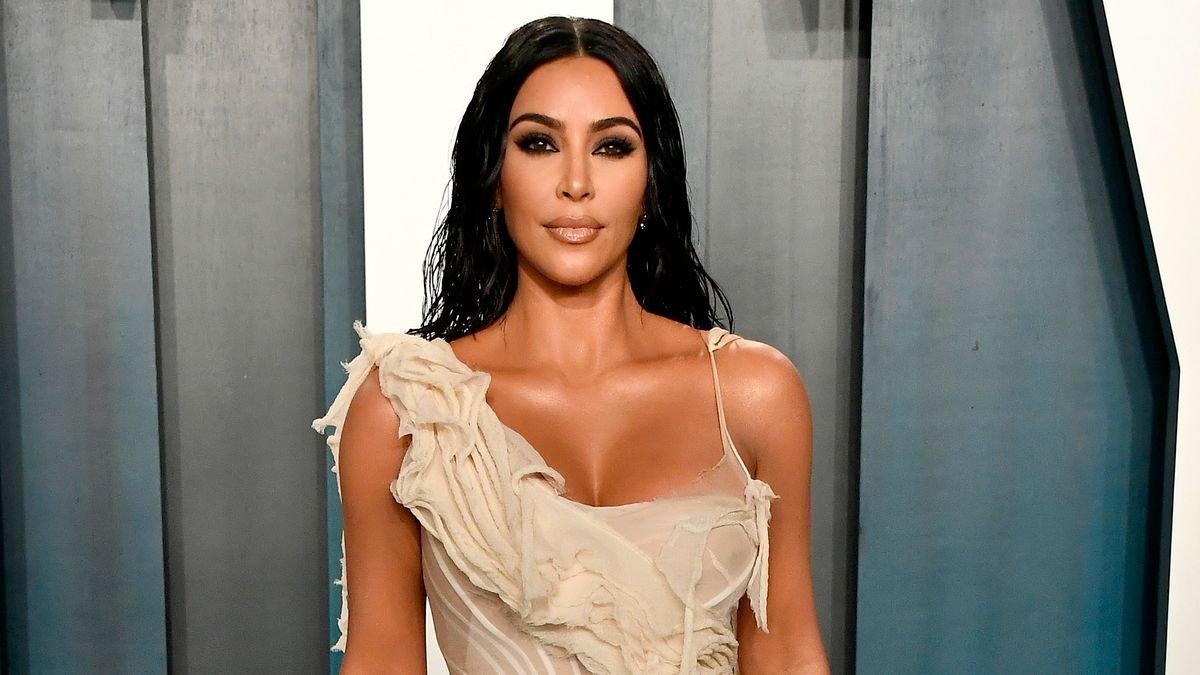 Kim Kardashian Stuns In Off-The-Shoulder Vivienne Westwood Gown
Kim Kardashian proved once again that she's the ultimate style icon as she shared some new gorgeous photos with her fans on Instagram. The reality TV star, businesswoman, and socialite went haute couture in an off-the-shoulder Vivienne Westwood gown for a triple update shared Tuesday, May 25, and snagged just over 1.3 million likes within 12 hours of posting.
The SKIMS founder, who has just released a new collection of neon bodysuits and swimwear, enigmatically captioned the post with a wilted flower emoji alone. Check out the viral upload below!
Article continues below advertisement
Looking Flawless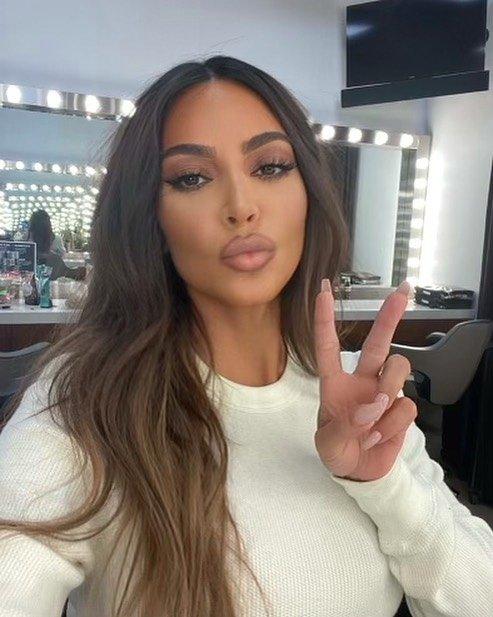 The 40-year-old media personality dazzled fans in a rust-color, floor-length dress that accentuated her waist. The bodycon-fit number had a draping, shawl-like bodice that went around her arms. It was emphasized by a corset-style midsection and what appeared to be a mermaid skirt.
Kim styled the gown with strappy, open-toe sandals in a complementing caramel tone, which also matched the opulent statement ring on her finger. She completed the stunning look with an elegant Lorraine Schwartz layered necklace sporting a double pendant. See the fabulous dress below!
Giving Credit Where It's Due
The Keeping Up With The Kardashians star highlighted her hourglass figure in a half-body shot wherein she posed against a light-toned backrop that made her dress pop. Another snap saw her sitting on a sofa while being worked on by Kardashians' go-to hairstylist, Andrew Fitzsimons.
Kim also included a short boomerang of herself in the Vivienne Westwood gown, which can be viewed by scrolling through the embed below.
The fashion icon made sure to give a shout-out to Fitzsimons in her post and tagged all the brands that contributed to the memorable look.
Article continues below advertisement
Modeling Her Favorite Swimwear
While her most recent upload certainly provided a red-carpet moment, another post shared yesterday gave off a completely different vibe. The SKIMS owner showed she can be both glam and business as she modeled some of her favorite swimsuits from the latest drop.
In a three-part series that clocked in over 1.6 likes, Kim showcased a tangerine two-piece with a sports bra-style top, a hot-pink crop top and matching bottoms, as well as a neon-green bikini with a low-cut neckline.
Spending Time With Family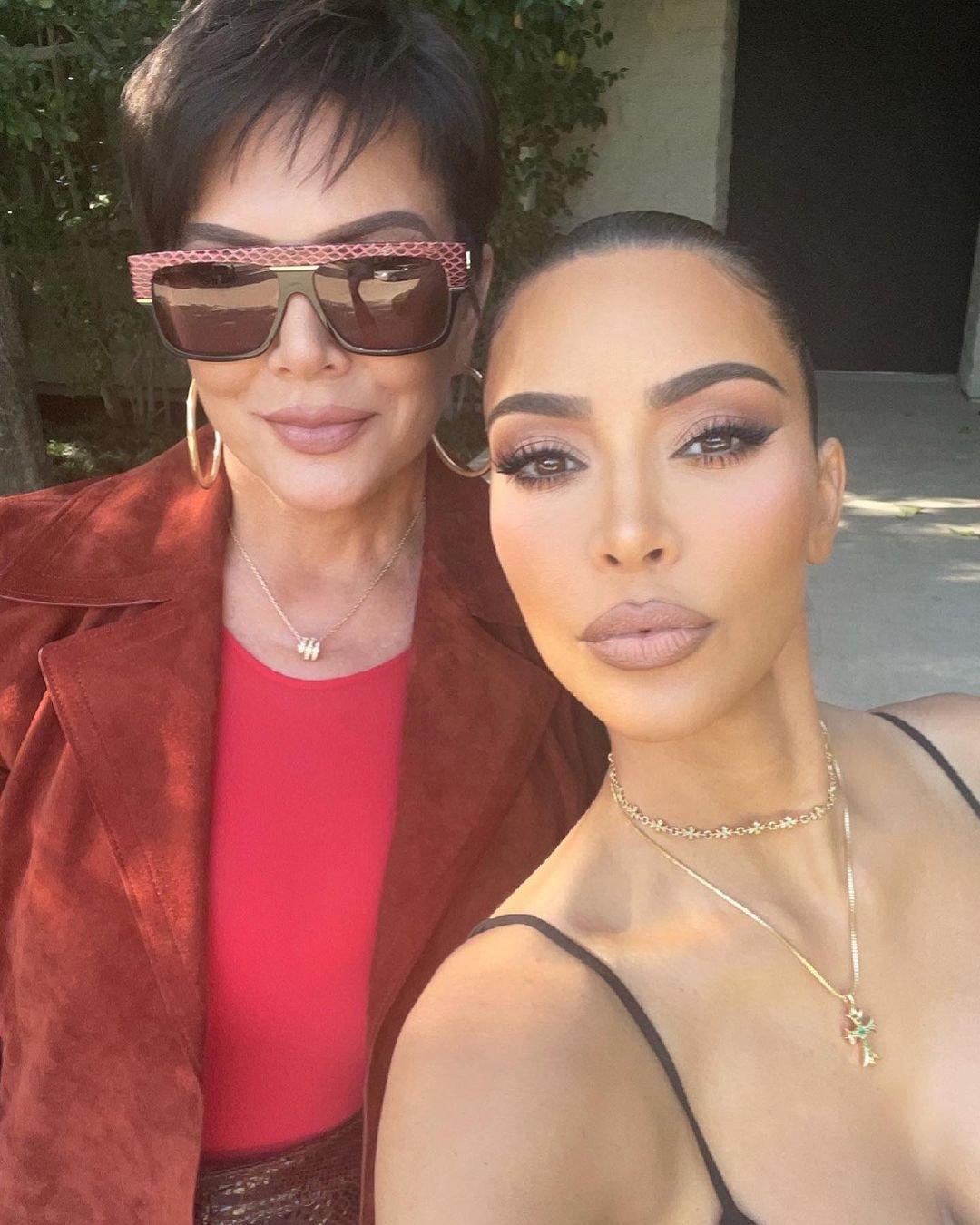 When she's not promoting her business, Kim shares adorable updates of her children and family. Such was the case yesterday when the mother-of-four posted a photo of herself and Grandma MJ, for a total of three posts in one day.
In the picture, Kim stood next to her grandmother, Mary Jo Campbell, who appeared to be sitting on a purple scooter. The KUWTK star rocked a black side-tie bikini and matching sunglasses, while Mary Jo wore a white blouse with lace embroidery and a summer hat.
Grandma MJ, who is Kris Jenner's mother and has an Instagram page of her own, is reportedly the photographer behind Khloe Kardashian'sleaked bikini photo, per HITC. The 86-year-old is held in high regard by the Kardashian-Jenner clan and occasionally makes an appearance on her famous relatives' social media.