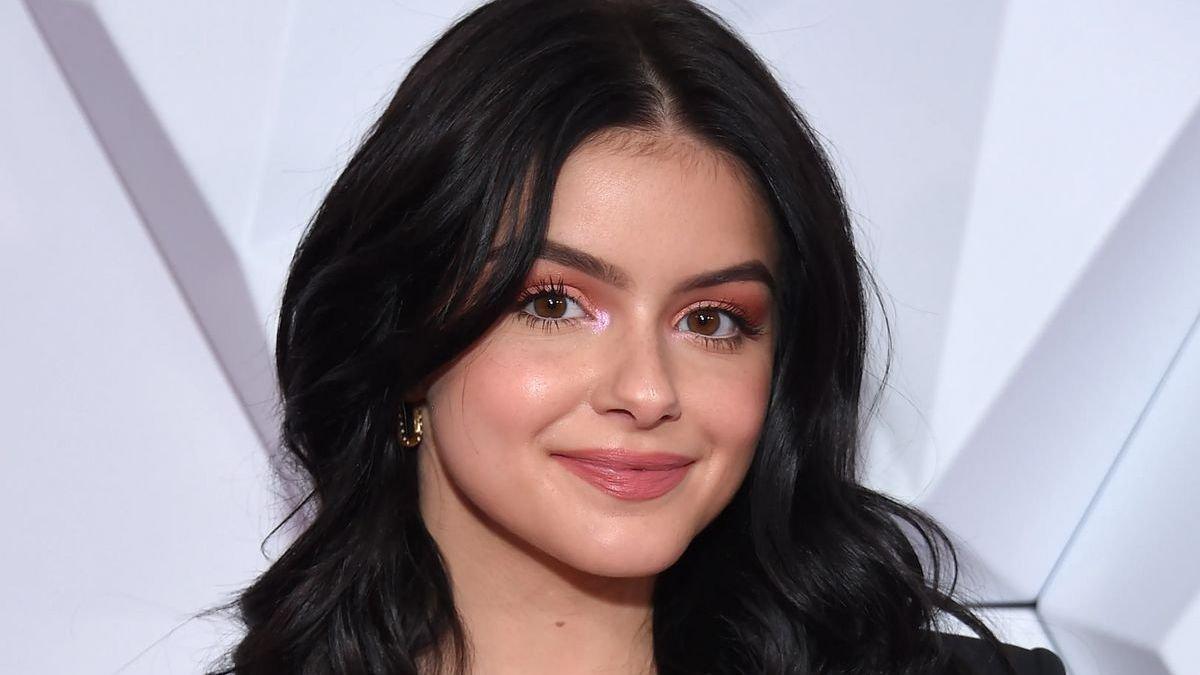 Ariel Winter Challenged In Crop Top Brunch Offer
Ariel Winter has been busy offering up brunch with flights and hotels included, but her Instagram followers were quick to challenge her. The 23-year-old sitcom star made February headlines for partnering up with Omaze for a once-in-a-lifetime opportunity to meet her, with a recent post seeing the star remind her 4.6 million followers that the offer still stands. Omaze, which has linked fans up to stars including George Clooney and Cameron Diaz, is now offering an all-paid stay for one lucky winner. Check it out below.
Article continues below advertisement
Meet Her For Brunch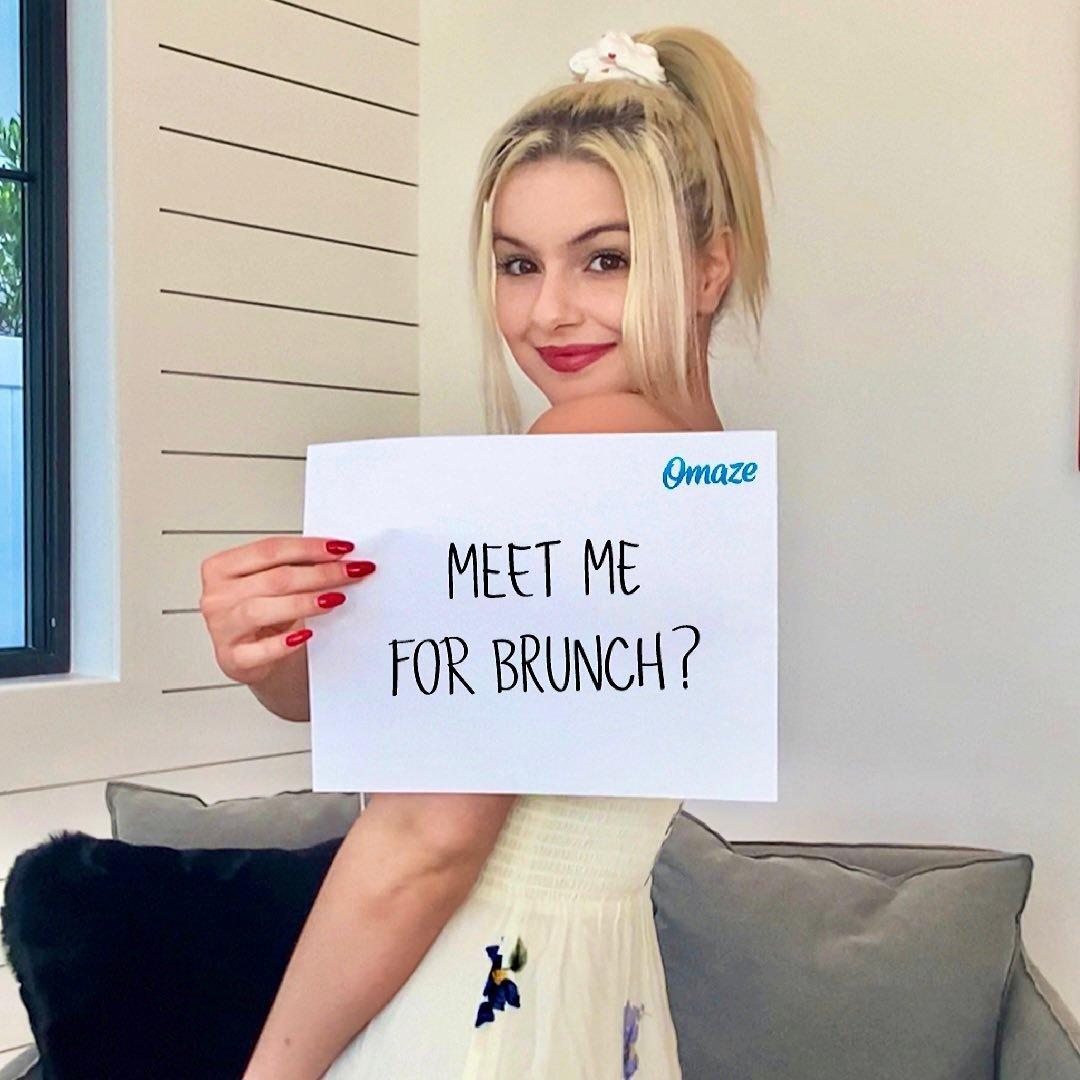 Scroll for the latest photo. Ariel, who has made headlines for big-time messing up in the kitchen over COVID as she wound up accidentally slicing off the tip of her thumb, is, herself, likely up for a catered meal. The Modern Family alum updated all smiles in a long-sleeved black crop top to promote her offer, holding up a sign outdoors, one reading: "YOU.ME.BRUNCH."
"Don't miss your chance to meet me in LA for the best brunch ever! Support the @cchsnetwork and enter at the link in my bio or go to omaze.com/ariel," she wrote.
Keep Scrolling For The Snap!
Ariel, who has been gushing over boyfriend Luke Benward and just celebrated the actor's 26th birthday, now sees her fans pointing out that she's taken and turning it into a bit of a joke in the comments section.
Quickly gaining likes was a cry-face emoji thrown out after a fan wrote: "But you have a boyfriend." A fan account dedicated to Winter has since replied, joking: "Haha funny well you can ask me any questions on arielwinterinfo@gmail.com." Scroll for more photos after the snap.
Article continues below advertisement
See More Photos Below!
Ariel embarked on her romance with Luke following her split from Levi Meaden. She's enjoyed a catered surprise picnic courtsey of her beau, with her May birthday post coming packed with kissing snaps as she rocked a gorgeous, floral, and spaghetti-strap dress.
"Happy 26th to the most special man that gives me alllllllll the feels allllllllllll the time😍 I love you. I am beyond grateful for you. I feel incredibly lucky to spend each day together enjoying the great days and working through the tough days that we can't go at alone," she wrote. See them below!
All Loved Up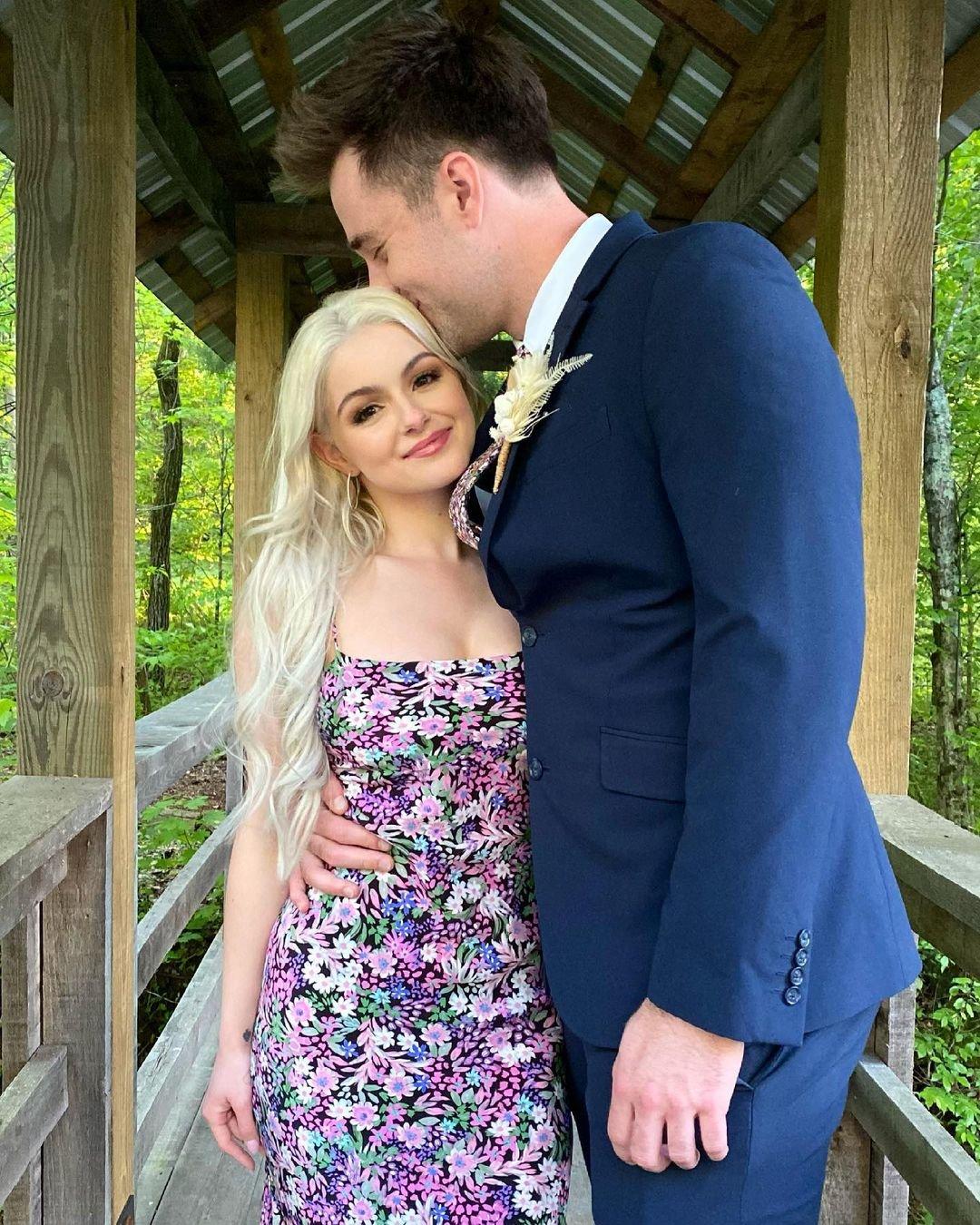 Adding that Luke has been her "safe space" during a tough year, the ABC face added: "Obviously you are ridiculously handsome, but how ridiculously caring, smart, funny, empathetic, kind, talented and devoted you are to who and what you love is the most attractive. Thank you for being YOU— the amazing man you are to me."
Ariel was met with the thumbs-up from her adoring fans, one of whom replied: "If you love him, i love him so happy birthday lover!!!"