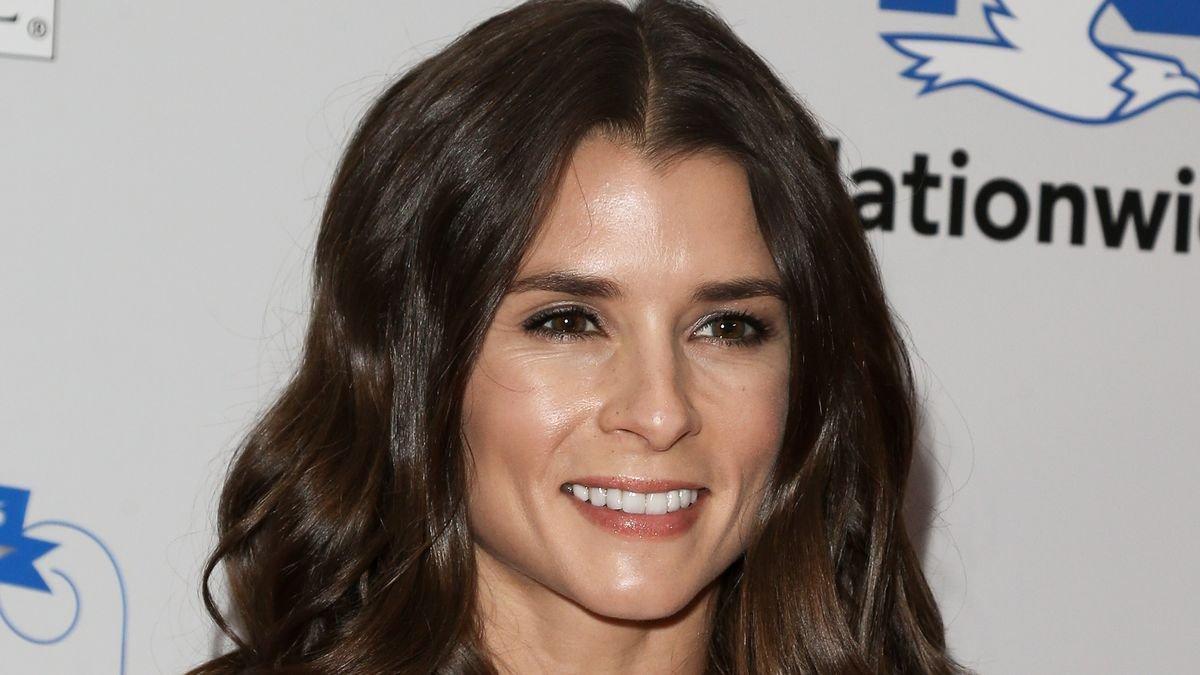 Danica Patrick Kisses New Boyfriend & Lets Him Be 'In Charge' During Workout
Danica Patrick isn't shy about showing affection for her new man on Instagram. On Saturday, the 39-year-old former NASCAR competitor gave her followers a quick look at one of her workout sessions with her boyfriend, 24-year-old Freshly co-founder Carter Comstock.
Danica's post included a photo of her sharing a smooch with Carter on a soccer field, where the couple did some intense cardio together. Scroll on through to check out the lovebirds bonding while they burn some calories, and learn what they did during an adventurous date.
Article continues below advertisement
Why Carter Took Charge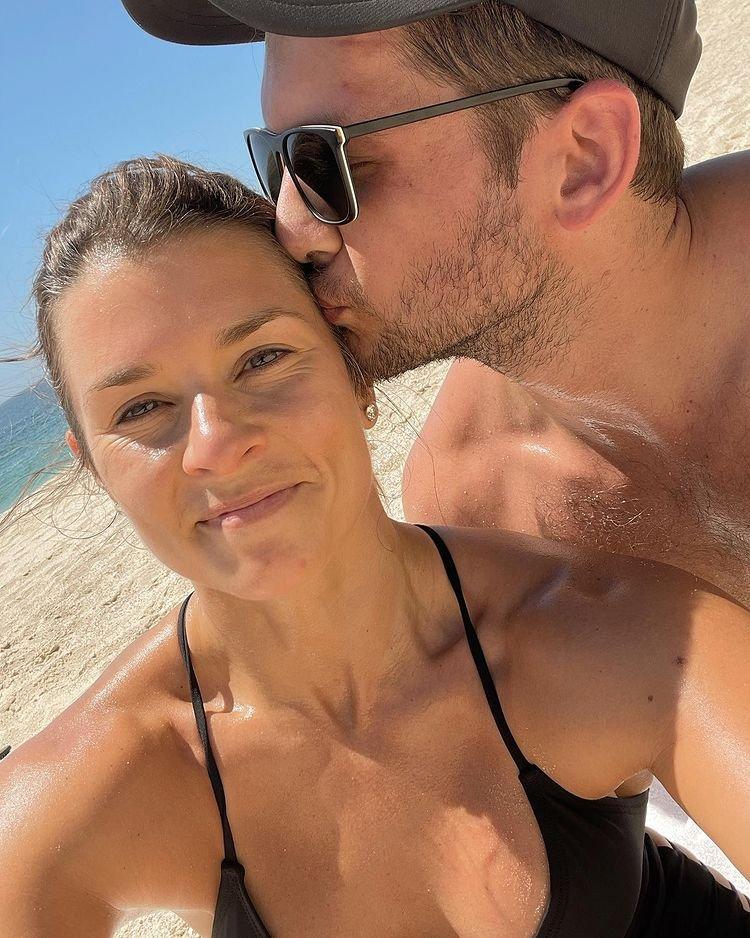 In her caption, Danica shared a rundown of what her Saturday with Carter looked like. It included some tasty carb loading after the couple worked up an appetite.
"Kisses and cardio. Saturday things. Followed by waffles," she wrote.
Danica's fans know that she's a fitness fanatic who often shares videos of herself showing off her impressive yoga skills. However, she revealed that she let Carter plan their weekend workout because he's even more of an expert on exercise than she is.
"Also, babe knows more about fitness than me... so I said, you're in charge," she added.
Smooching & Sprinting
After their passionate kiss, Danica and Carter got down to business. Their workout included a lot of sprinting back and forth. They also worked on their agility by side-shuffling to the end of the soccer field and back while facing each other. The couple added a few bodyweight exercises to their routine, including bicycle crunches, lunges, leg raises, and various jumping moves.
During an interview with Extra, Danica revealed that she and Carter share more than a passion for health and fitness. She said that they both love to travel, and they can talk to each other for hours.
"I just always imagined how great it would be to find someone to sit on the couch and talk with for hours, and that's just what we do."
-
"I just always imagined how great it would be to find someone to sit on the couch and talk with for hours, and that's just what we do."
Article continues below advertisement
The Couple's Daring Date
Danica and Carter made their relationship Instagram official in mid-April with another PDA pic, and he's popped up on her account a few times since then. Last week, Danica shared photos of her and Carter taking on a via ferrata, which is a challenging climbing route that requires using rungs embedded in steep rock walls, along with cables and harnesses. Swipe through to see them posing on a very narrow (and very high) bridge.
Danica and Carter's date also including a farm tour, a tasting menu, and a visit to a hot spring.
Danica Is Returning To The Indy 500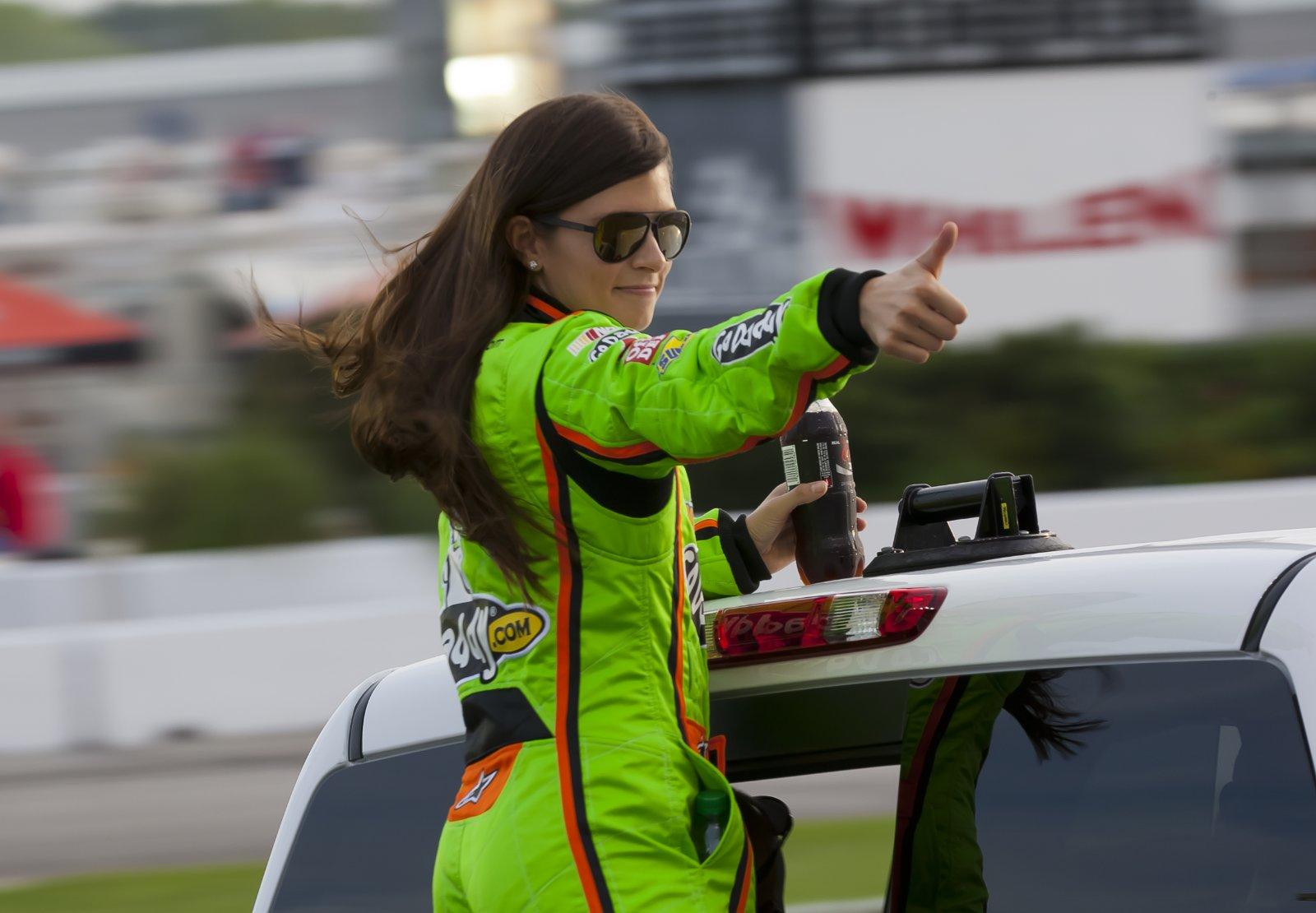 Danica's racing days might be behind her, but she's going to be on the track during this year's Indy 500. In the caption of the IG post above, she revealed that she's headed back to the race where she made history. When she finished third in 2009, she became its highest-placed female driver.
"All charged up on minerals and relaxation.... ready for lots of fun work at the Indy 500 next weekend!" she wrote.
According to Fox News, Danica is going to drive the Chevrolet Corvette Stingray Convertible pace car at the event, and she's going to be part of NBC's broadcast team. Perhaps Carter will also score an invite to the big race.