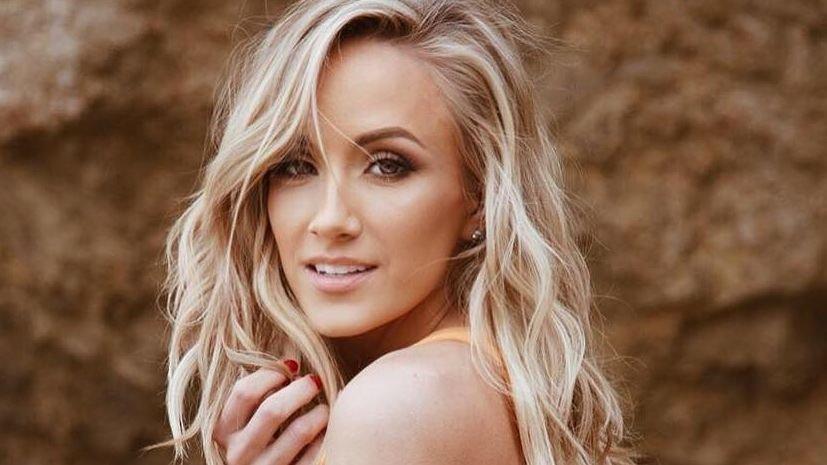 Gymnast Nastia Liukin Rocks Tie-Dye Swimsuit With 'Bad' Tan Confession
Olympic gymnast Nastia Liukin is stunning her 1 million Instagram followers in a cut-out and multicolor monokini, but the 31-year-old former athlete's post today came with her saying she'd messed up her tan. On Wednesday, the 2008 all-around champion dropped humor and wit alongside her muscles, posting from the bedroom of her Dallas, TX home and in one eye-catching pool look. Nastia, whose figure has sparked storms with her 2020 anorexia one, was body-confident here, but the "bad tan lines" did get a mention. Check it out below.
Article continues below advertisement
'Bad Tan Lines, But Good Vibes'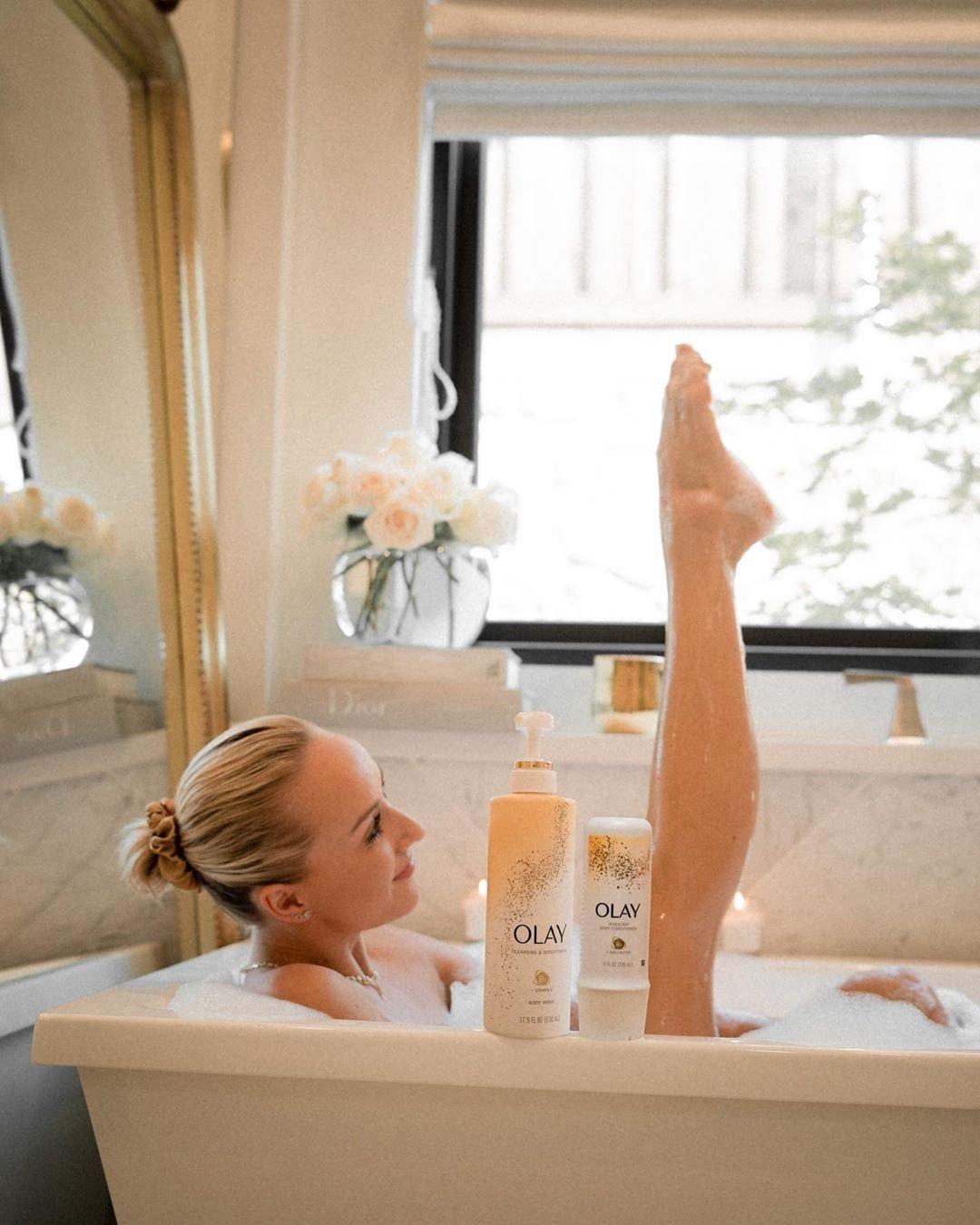 Scroll for the photo. Nastia, known for her bedroom outfit selfies and this year making headlines for uber-stylish Burberry and Chanel looks, opted out of any label shout-out. The Russian-born star, slightly swinging a hip as she held a smartphone in front of her mirror, showed off a deep and golden tan in the high-cut, pink, blue, and splatter-effect swimsuit, one boasting a fun open stomach panel and one-shouldered finish.
"Bad tan lines, but good vibes," the five-time Olympic medalist wrote.
See Her Snap Below!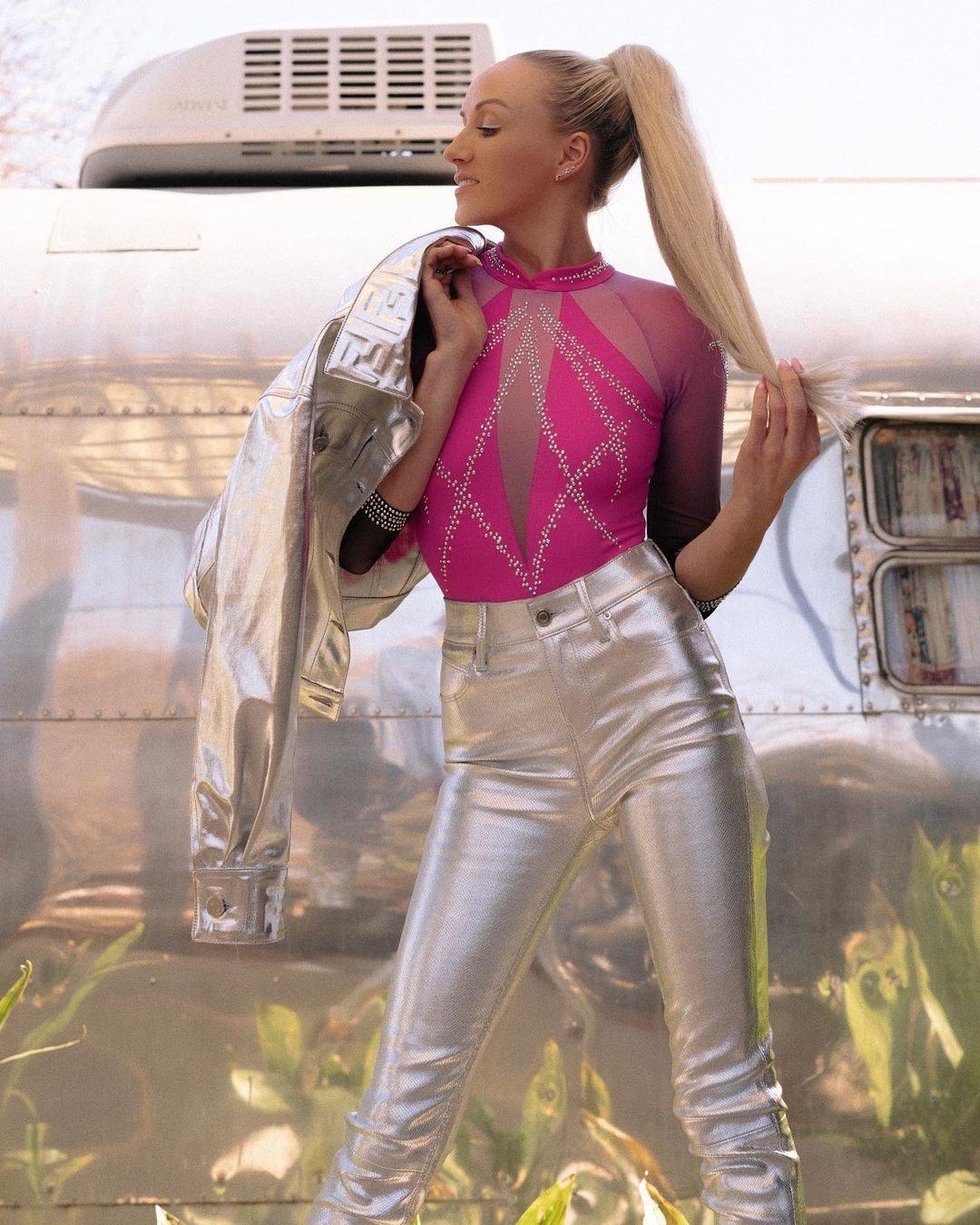 Nastia, known for her sense of humor and clap-backs - the gymnast did not appreciate having her "gross skinny chicken legs" trolled earlier this year - tagged herself in Dallas. Despite the caption suggesting bad tan lines, the blonde did not appear to show much in the way of a tanning fail. See more photos after the selfie.
Liukin, who retired aged just 22 back in 2012, is now a respected face in the world of beauty, even retailing her own celery products.
Article continues below advertisement
Growing Beauty Business
Up until this year, Nastia only had her $55 Celery Green Cream to her name, one that retails with Volition. The Pottery Barn partner, who also fronted Facebook App in a 2021 promo on her Instagram, is fresh from expanding her range, but she did stick with her beloved celery.
"My face when I can finally share the news that I'm teaming up with @volitionbeauty again to bring you the ULTIMATE face mask — introducing Instant Glow Celery Green Mask," she wrote on March 31. More photos below!
Celery Goodness
The popular influencer added: "We've harnessed the power of celery again to formulate an exfoliating, brightening, and pore minimizing mask that is perfect for weekly use on tired, dull skin. Use it to get glowing skin, INSTANTLY!!"
Nastia, who swears by her products, doesn't just put celery onto her skin. "I'd been drinking celery juice for years and I wondered...if it's so good for my body, I can only imagine what it'd do for my skin," the gymnast revealed on her Volition product page.