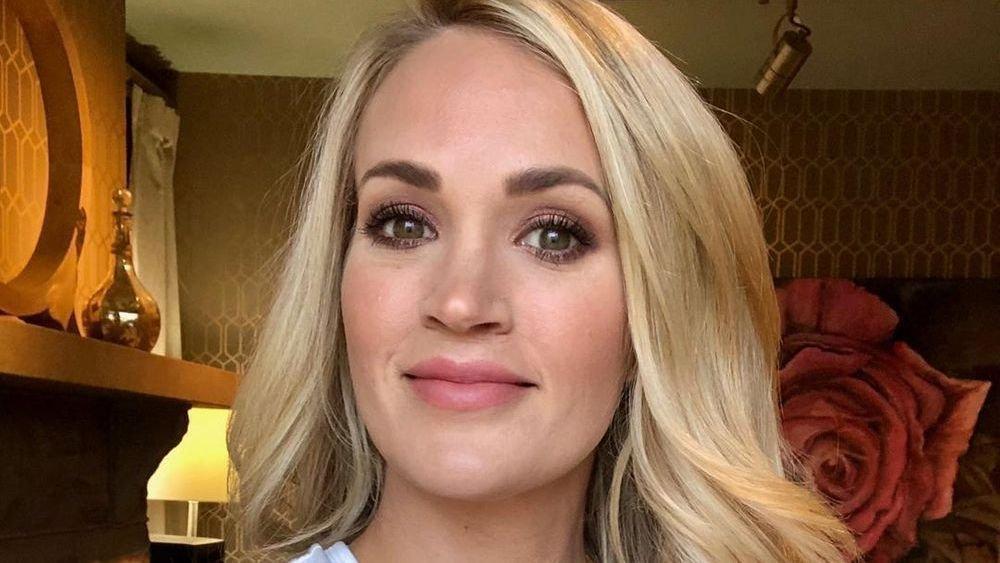 Carrie Underwood Explains Her 52 Cards In Stunning Gym Tank
Carrie Underwood is explaining why her workout app is called Fit52, and she's delivering the message in a stunning gym look. The 38-year-old country singer and fitness icon, last year releasing both her Find Your Path diet and exercise book and Fit52 app in the same month, has appeared in a new promo video for her app, one that came with the "My Gift" singer going back to basics. Fit52 is based on a deck of cards, and the whole thing makes perfect sense. See how below.
Article continues below advertisement
Fit52 For A Reason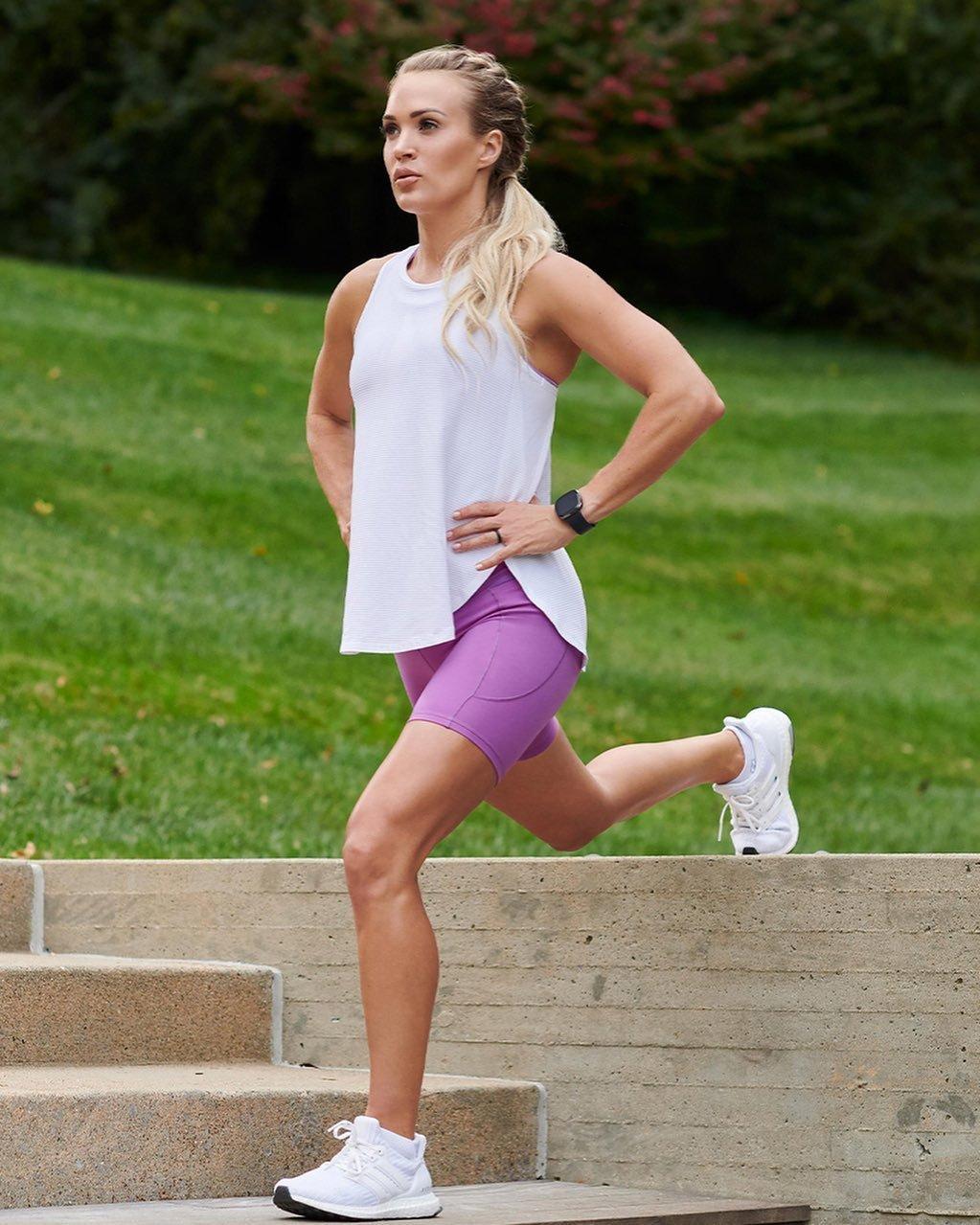 Scroll for the video. Carrie, last year bringing in husband Mike Fisher for joint workouts on the app, appeared solo and looking gorgeous from a studio. The mom of two, highlighting her toned shoulders and arms, wore a simple and black tank top with thick straps, also showcasing a super-healthy glow.
Explaining that Fit52's concept is a workout one she's been using for "many years," the CALIA by Carrie founder introduced herself before a caption explained the nitty-gritty. See the video below.
Keep Scrolling For The Video!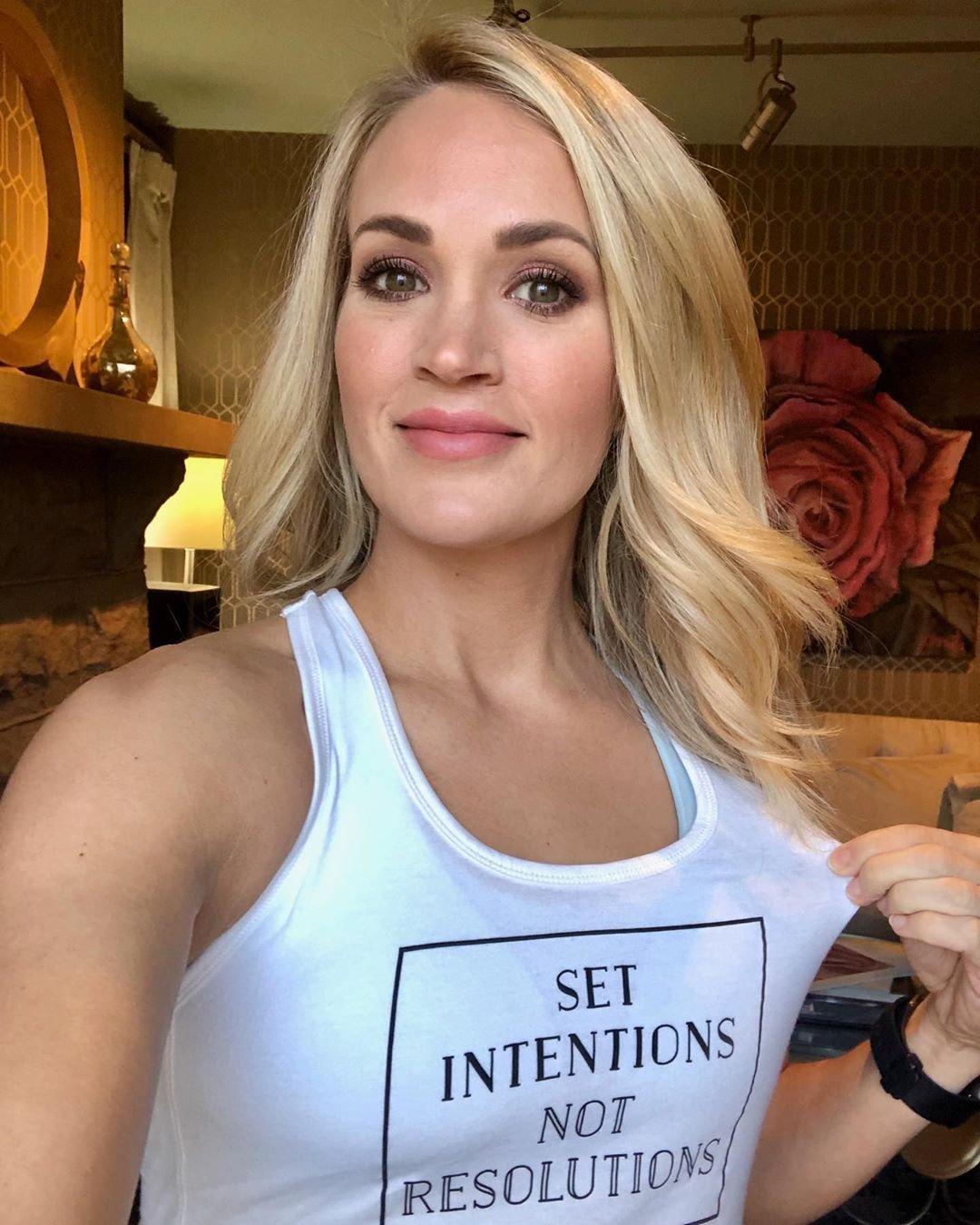 Addressing fans, who were last year thrilled after the Apple-only app was finally released on Android, Fit52 wrote:
"New to fit52? Welcome!@carrieunderwood is giving you the 30-second scoop on the app! fit52 is based on a deck of cards—each suit represents a different target area of your body," adding:
Cards on the workout appear shuffled, and each one instructs the user on how many reps to perform. Carrie developed the app partnership with Creative Labs and entertainment and sports agency Creative Artists Agency (CAA). See her workout after the video.
Article continues below advertisement
Fitness 'A True Passion'
Carrie, who has made headlines for her poolside boxing and home stretches as she cares for kids Isaiah and Jacob, has revealed that working out is more than just a calorie-burning and strengthening add to the day.
"Fitness is a true passion for me," she said last year: "The fit52 app incorporates what I've been doing myself for years, and we've made it easy and totally accessible for anyone that wants help to work in working out." While the app is paid, it does offer a free trial. More photos below.
Designed For Busy Lives
Carrie, herself juggling a superstar music career, her public appearances, marriage, kids, and clothing line, plus her app, knows a thing or two about being busy. "We worked really hard to create a high-quality, user-friendly app that is designed for busy people and their busy lives. Fit 52 meets you wherever you are on your health journey, and I'm so proud of it," the star added.
Carrie made headlines ahead of the app's release for revealing she starved herself on only 800 calories a day after her American Idol win.