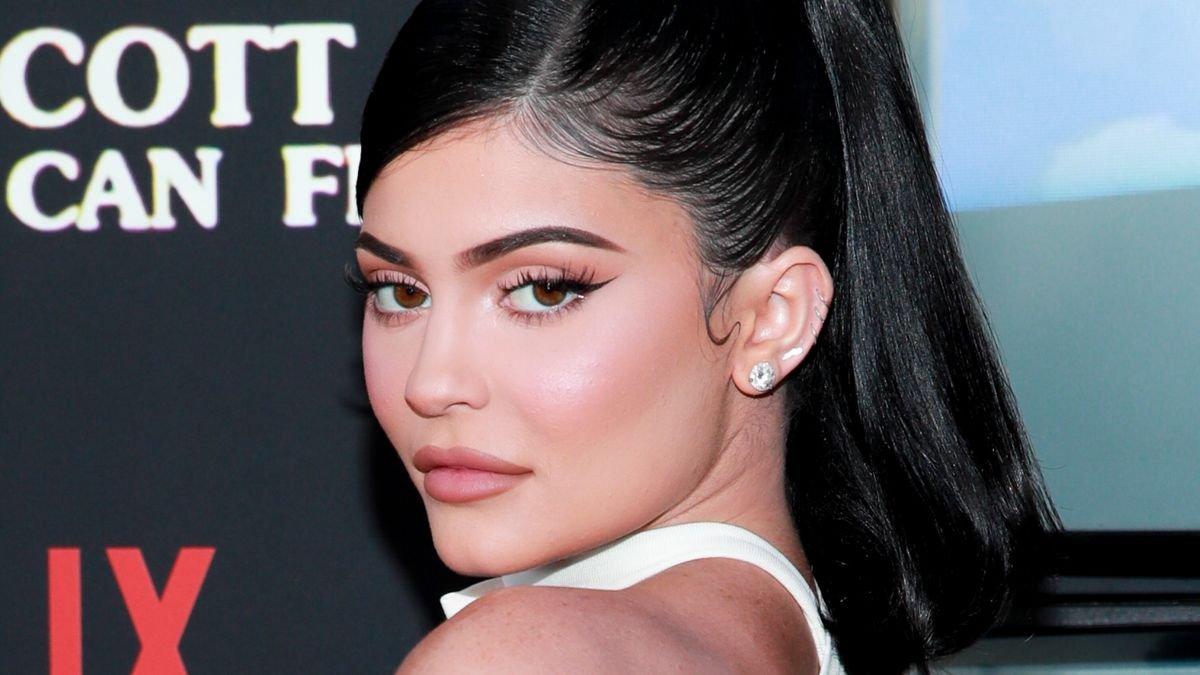 Kylie Jenner 'Beach You To It' In Metallic Bikini
Kylie Jenner's caption game was strong today as three photos of the 23-year-old landed on her Instagram. The reality star and makeup mogul, who is currently on a luxurious vacation to celebrate pal Yris Palmer's birthday, was back in her bikini on Monday, posting for her 233 million followers and snagging herself over 4 million likes in under 60 minutes. Kylie, fresh from announcing her "vibe" with a hair whip, was proving she's got the brains and the figure. Check it out below.
Article continues below advertisement
Caption Game Strong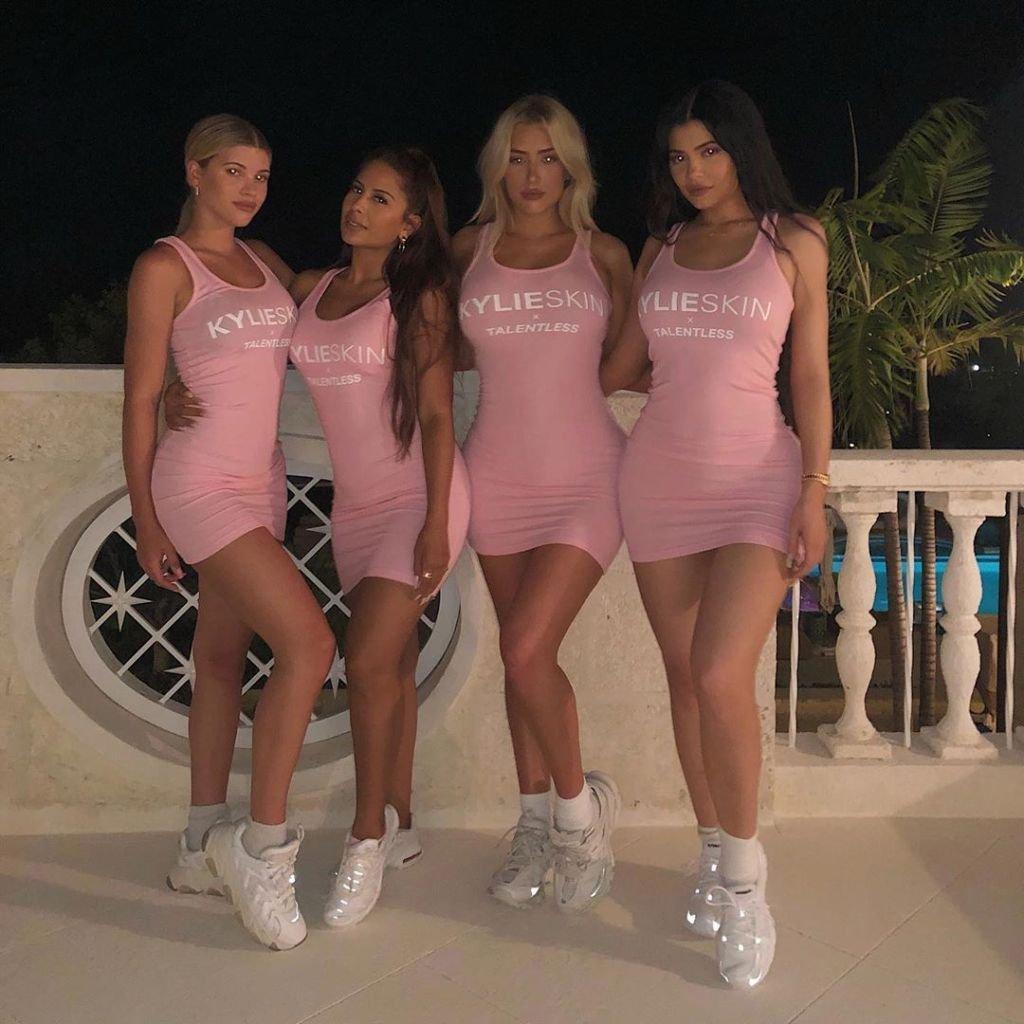 Scroll for the photos. The Kylie Cosmetics CEO, taking a well-earned break from promoting both her 2015-founded makeup line and her 2019-founded Kylie Skin one, shared photos of herself descending the steps of a yacht and backed by ocean waters. The E! star, posing in one photo to really accentuate the sunshine, highlighted her famous figure in a tiny, silver-metallic bikini, one coming with a halterneck finish and showing off her golden tan.
"Beach you to it," the star wrote, with friend Yris quickly replying: "Wow."
See The Stunning Snaps!
Also shooting up in the comments section was super-fan Johnny Cyrus, who called Kylie an "icon." Rapper Saweetie sent love, with Justine Skye replying: "Whoa."
Kylie had already made headlines for the vacation before touching down, jetting out on her $101 million private jet and taking 3-year-old daughter Stormi with her. The mom of one was seen sipping champagne in-flight and posing with fellow mom Yris and her girls in matching sweats. Click here for Kylie's "beach you to it" snaps - scroll for more photos.
Article continues below advertisement
Who Is Yris Palmer?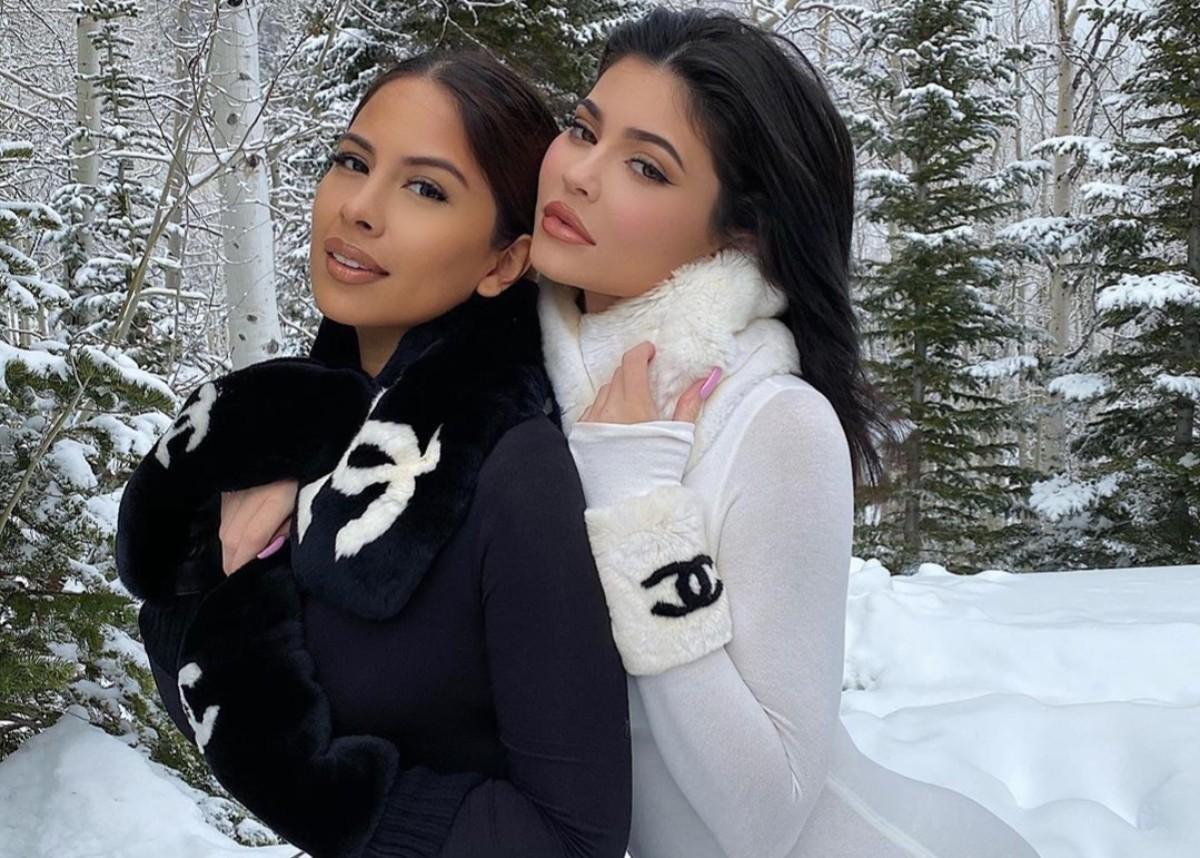 Kylie, who seems to choose her friends carefully and made 2019 headlines for ending things with model Jordyn Woods after her Tristan Thompson cheating scandal, is continuing her pal status with Star Lash Extensions founder Yris, who has opened up on being BFFs with the star.
"About six years ago, I started doing her lashes, and her whole family, they're just very, very sweet," she told In The Know. "Slowly but surely, we started building a relationship, and over every year it's just gotten stronger and stronger." More photos below!
Can Ask Kylie 'Anything'
Palmer added: "She is definitely somebody that I am very comfortable to pick up the phone and ask about anything," as she spoke in 2020. "Or even my products, sending [them to] her for her to see them, test them. And, likewise, if she has something coming out, she'll give me a sample of her Kylie mask, and she'll be like, 'What do you think of this?'"
Kylie is also known for her friendship with model Anastasia Karanikolaou, who entered the picture after the Jordyn Woods era.