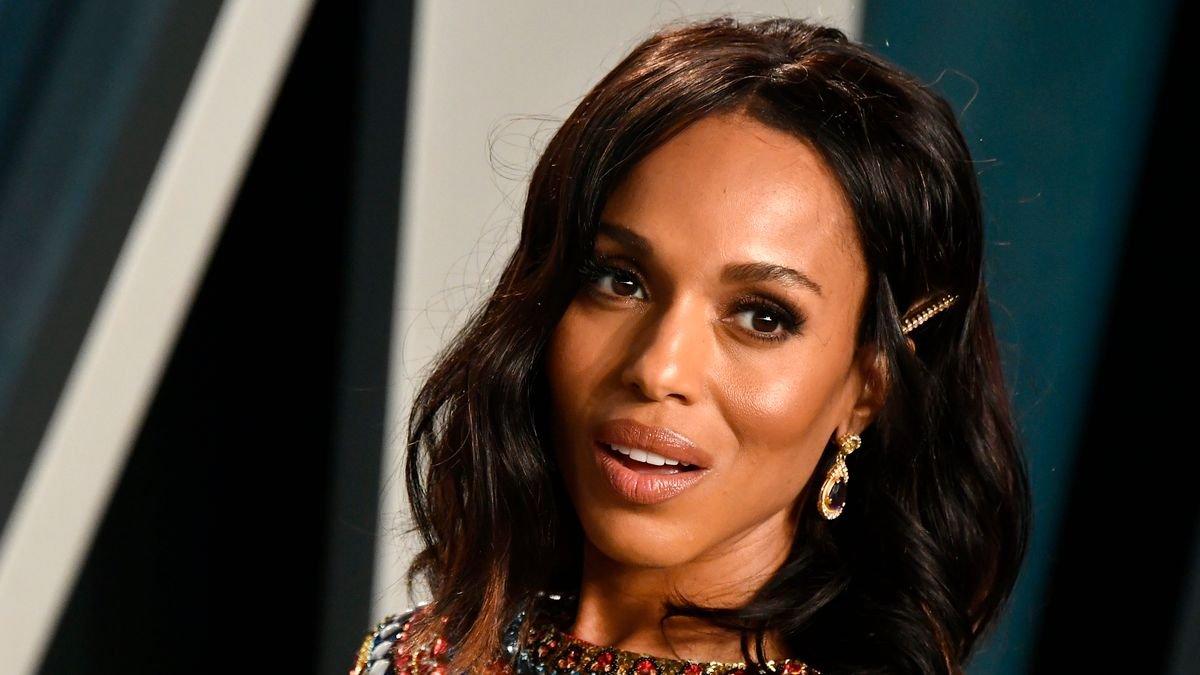 Kerry Washington Bids Farewell To Her Pup Josie In Heartbreaking Post
Fans of actress Kerry Washington may recognize her adorable four-legged companion, Josie, who has appeared on her Instagram page countless times over the years. Kerry occasionally treats her audience to glimpses of her personal life as well as her life as an actress on set, and Josie is often a co-star in such posts.
Unfortunately, Kerry revealed to her 6.4 million Instagram followers in a heartbreaking post yesterday that Josie had "crossed over" and that she would be donating to the dog rescue Wags and Walks Rescue in Los Angeles in Josie's name.
Article continues below advertisement
Sweet Memories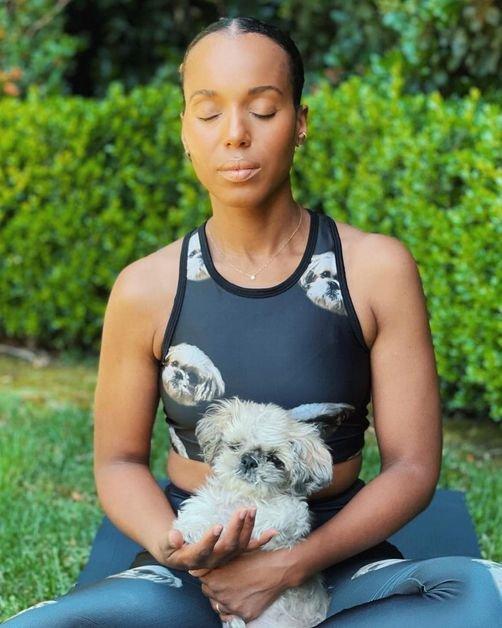 Kerry included her precious pup's full name in the caption, Josephine Baker Washington Asomugha. Her name hints at Kerry's passion for activism, as the dog was named after entertainer and activist Josephine Baker, and also received both her and her husband Nnamdi Asomugha's last names.
In memory of Josie, Kerry opted to share a few pictures, some featuring just the dog and others featuring Josie and Kerry spending time together. To kick off the series of snaps, Kerry posted a shot in which she rocked jeans and a feminine printed blouse while Josie perched on her lap, rocking a chic collar.
Four-Legged Friend
Josie sported a much different look in the second slide, which was presumably taken just after she received a bath. Her fur was damp and her eyes were large in her water-soaked face. The third slide showed off Josie after a grooming, with her fur perfectly coiffed, ears blown out into little fans and a bow embellished with beads placed atop her head.
The fourth picture showed off an interesting look that Kerry wore once on National Pet Day, a workout set of leggings and a sports bra in a simple charcoal fabric with Josie's face printed all over it.
Article continues below advertisement
Heartfelt Words
Kerry held Josie in the fourth picture, posing alongside her fashion inspiration as she smiled at the camera. The fifth image was another close-up of just Josie, taken while she was outdoors walking through plants that reached all the way up to her chest, thanks to her petite stature.
Finally, Kerry finished off the post with a close-up of the two of them soaking in the sunshine. Kerry wore a striped garment in shades of royal blue, black and white, with a pop of neon pink and yellow near the collar, and she looked absolutely radiant in the sunshine. She held Josie close to her face, and the pup also appeared to be basking in the warmth of the rays.
Dog Mom
Kerry paired the series of snaps with a long, heartfelt caption that shared some of her thoughts about Josie, and what having her in her life meant.
Many of her fans and celebrity friends left comments on the bittersweet post, and it racked up 3,505 comments within 16 hours of going live, as well as 144,600 likes from her fans.
Kerry isn't afraid to take to her Instagram to share personal moments, or even things she feels strongly about. Back in October 2020, as The Inquisitr reported, she posted a snap with fellow actress Reese Witherspoon in which she encouraged fans to wear their masks to combat the coronavirus pandemic.