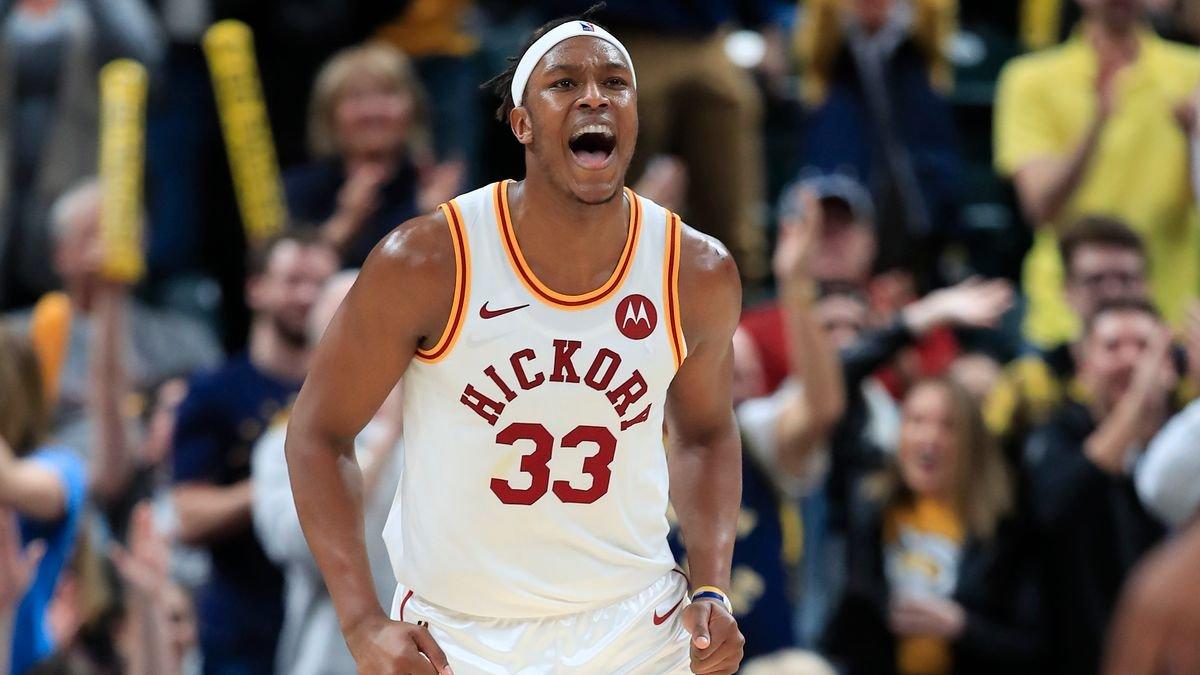 Myles Turner To Wizards For Davis Bertans, Deni Avdija & 1st-Round Pick In Proposed Blockbuster
The Washington Wizards are expected to search for major roster upgrades in the 2021 offseason. There may be growing calls for the Wizards to undergo a full-scale rebuild, but with the impressive individual performances of Russell Westbrook and Bradley Beal this year, it is more likely they will continue building a roster that can legitimately contend for the NBA championship next season.
Though they don't have enough salary cap space to chase a max free agent, the Wizards have an interesting collection of trade assets that they could use to engage in a blockbuster deal this summer.
Article continues below advertisement
Wizards Could Take Advantage Of Pacers' Frontcourt Logjam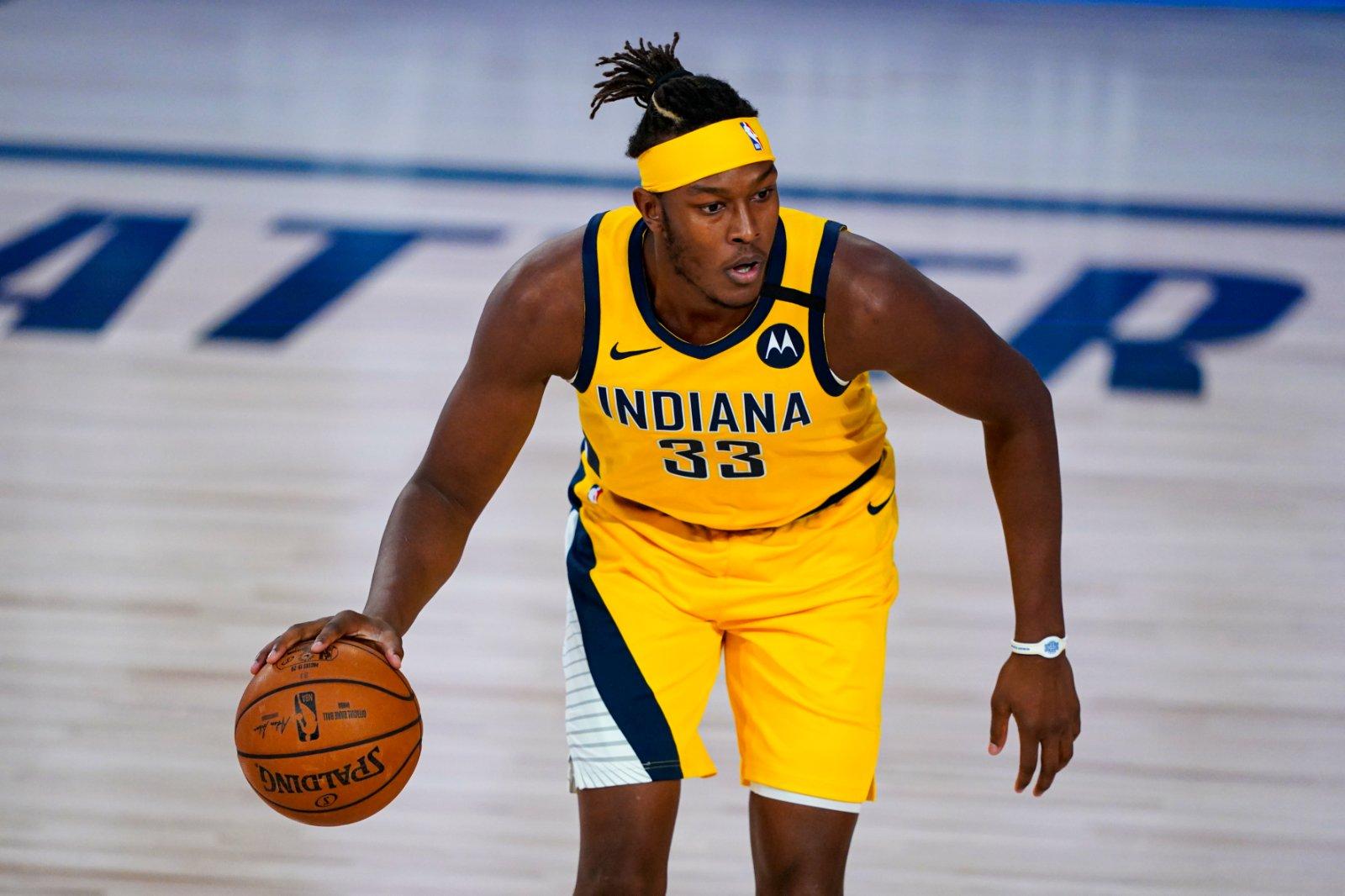 According to Lee Tran of Fadeaway World, one of the most intriguing trade targets for the Wizards in the 2021 offseason is Myles Turner of the Indiana Pacers. Since Domantas Sabonis blossomed into an All-Star caliber player, rumors have been swirling around Turner and his future with the Pacers.
Turner and Sabonis play the same position and while they showed better on-court chemistry this season, most people believe that the Pacers are better off moving Turner, especially if the right deal comes along this summer.
Proposed Trade Scenario To Acquire Myles Turner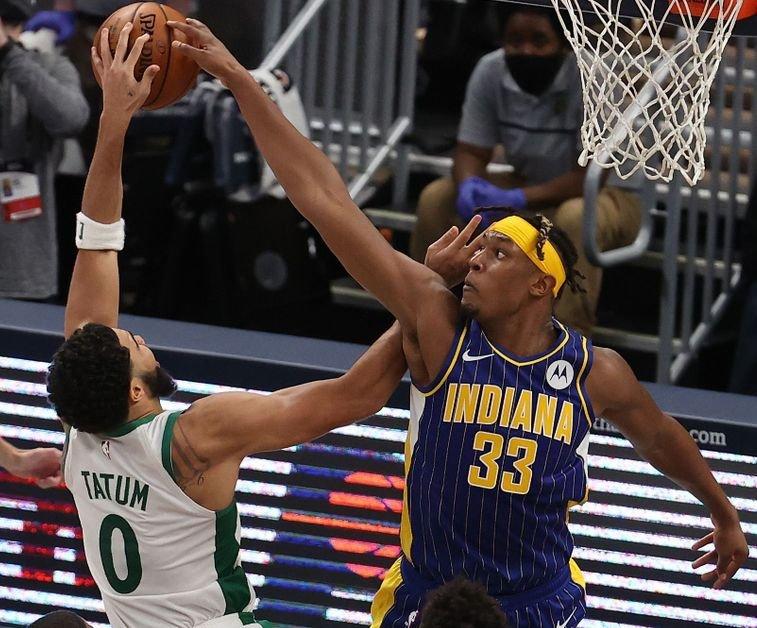 In his article, Tran came up with a blockbuster trade idea that would enable the Wizards to acquire Turner from the Pacers in the 2021 offseason. In the proposed trade scenario, the Wizards would send a package that includes Davis Bertans, Deni Avdija, and a future first-round pick to the Pacers in exchange for Turner.
If the potential deal goes through this summer, Tran believes that it would help both the Wizards and the Pacers in addressing weaknesses on their respective rosters.
Article continues below advertisement
Myles Turner Bolsters Wizards' Struggling Defense
Turner would be an incredible addition to the Wizards. Aside from giving them a major upgrade at the starting center position and a very reliable third scoring option behind Westbrook and Beal, he would also boost their defensive efficiency that currently ranks No. 20 in the league, with opponents scoring 110.7 points per 100 possessions, per ESPN.
"The Washington Wizards have had a bottom 15 defensive rating this season, and Myles Turner would certainly help with that issue," Tran wrote. "Myles Turner is an effective rim protector who is currently averaging 3.4 BPG this season, and his presence around the rim often deters opponents from trying to drive. The Washington Wizards have some solid perimeter defenders in Russell Westbrook and Rui Hachimura, but they need a dominant defensive center who can do the dirty work inside."
Why The Trade Would Make Sense For The Pacers
If the trade becomes a reality, it won't only benefit the Wizards, but also the Pacers. In the potential deal, the Pacers could actually hit two birds with one stone. Aside from successfully addressing the logjam in their frontcourt, they would also be acquiring a solid role player in Bertans who could be a much better fit alongside Sabonis in their frontcourt.
Aside from Bertans, they would also add another young and promising player that could develop in Avdija and a future first-round selection they could use to add another talented prospect to their roster.