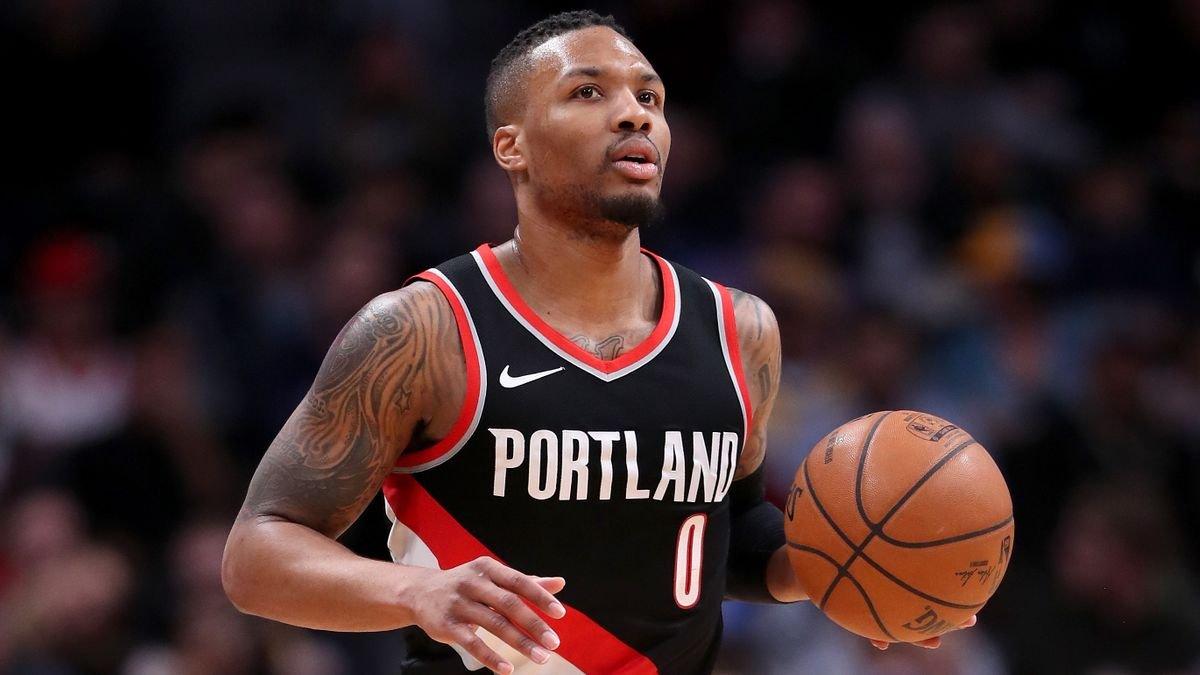 Damian Lillard Could Form Nuggets' 'Big Three' With Nikola Jokic & Jamal Murray Next Season
Portland Trail Blazers point guard Damian Lillard is expected to be the subject of trade rumors in the 2021 offseason. Lillard may be currently committed to helping the Trail Blazers fully dominate the Western Conference and win the NBA championship title but if they suffer another huge disappointment in the 2020-21 NBA season, he may consider re-evaluating his future in Portland.
If they wouldn't show him a clear path to title contention, Lillard could finally follow in the footsteps of other superstars and starting finding his way out of the Trail Blazers.
Article continues below advertisement
Damian Lillard Goes To Mile High City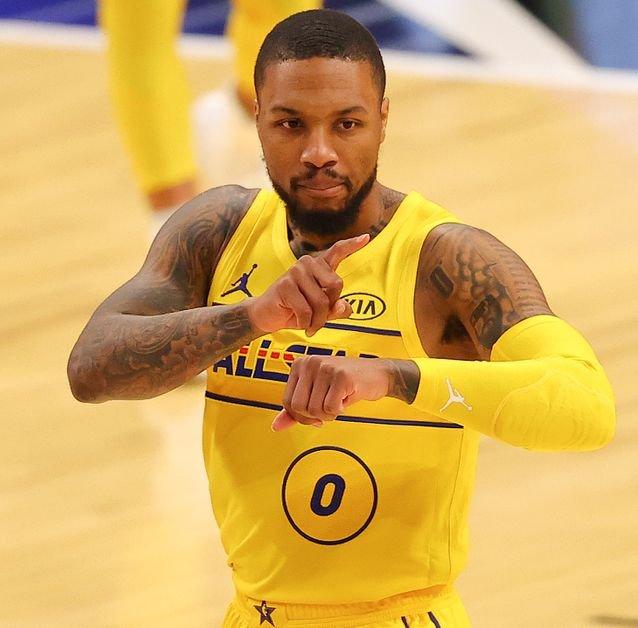 Once he becomes officially available on the trading block, several title contenders that are in dire need of a backcourt boost and an additional star power are expected to express a strong interest in adding him to their roster. According to Sportsnaut, one of the most ideal landing spots for Lillard this summer is the Denver Nuggets.
Despite currently holding the fourth-best record in the Western Conference, the Nuggets are still not viewed on the same level as other powerhouse teams in the league. If they fail to achieve their main goal this season, they are expected to be more aggressive in adding another superstar that would help Nikola Jokic and Jamal Murray carry the team next year.
Nuggets Could Sacrifice Michael Porter Jr. To Acquire Damian Lillard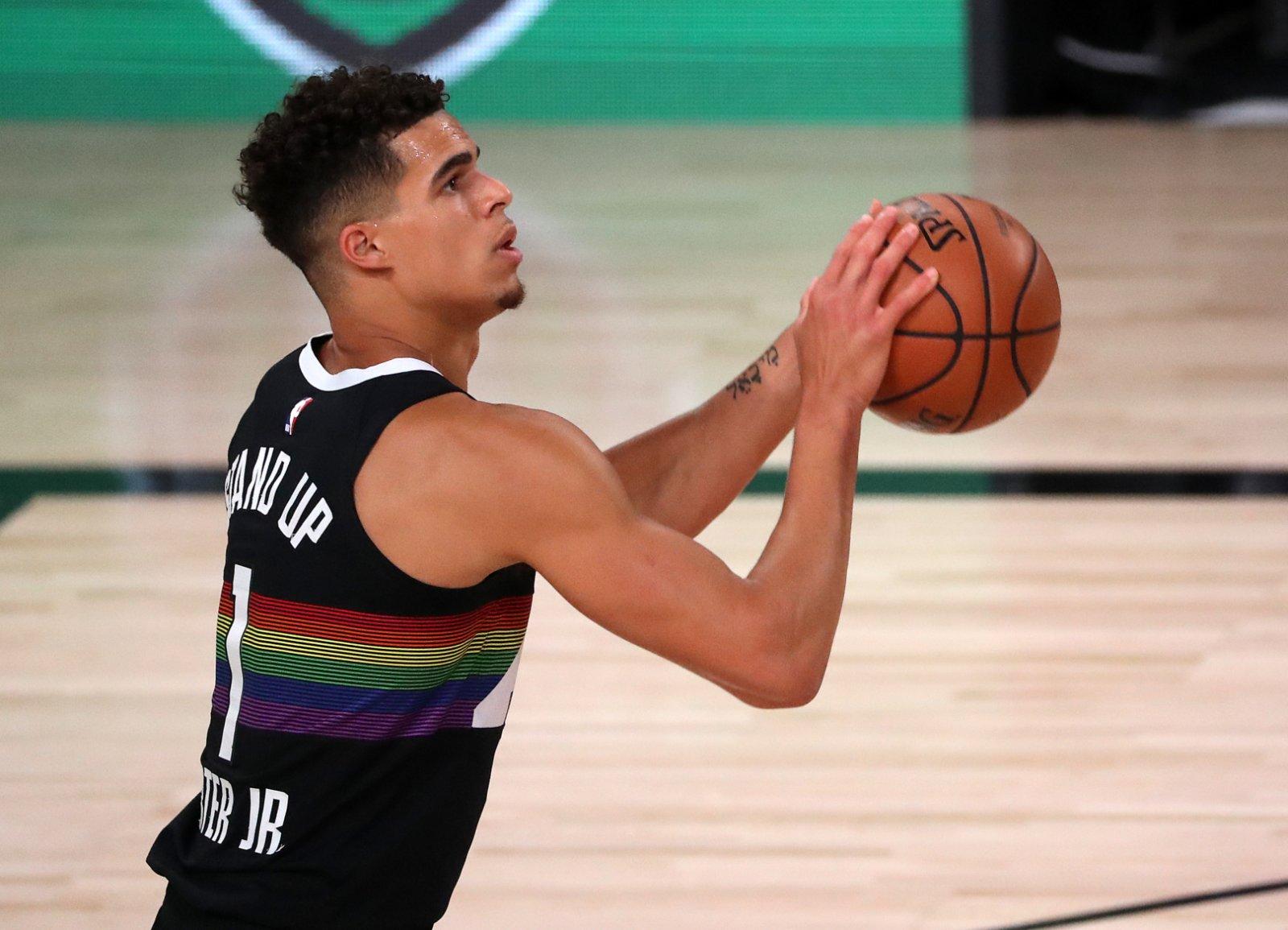 Even if Lillard demands a trade from Portland, it would certainly require interested teams to pay the king's ransom to convince the Trail Blazers to engage in a blockbuster deal. For the Nuggets, the only offer that could potentially catch the Trail Blazers' attention is the trade package that includes Michael Porter Jr.
In the proposed trade scenario by Sportsnaut, the Nuggets would be acquiring Lillard from the Trail Blazers by sending them MPJ, Aaron Gordon, Monte Morris, Will Barton, and a future first-round pick.
Article continues below advertisement
League's Newest 'Big Three' Rises In Denver
Giving all those assets would definitely be worth it for the Nuggets, especially if they want to become a more competitive team in the loaded Western Conference in the 2021-22 NBA season. Pairing Lillard with Jokic and Murray would tremendously improve their performance on the offensive end of the floor and enable them to create the league's newest "Big Three" next year.
Lillard would give them a prolific scorer, an incredible playmaker, and an elite three-point shooter. This season, the 30-year-old point guard is averaging 28.6 points, 4.2 rebounds, 7.6 assists, and 1.0 steal while shooting 44.4 percent from the field and 38.7 percent from beyond the arc, per ESPN.
Proposed Trade Set To Benefit Damian Lillard & Trail Blazers
As of now, there's only a minimal chance for the deal to happen in the 2021 offseason. However, if it becomes a reality, it would not only be beneficial for the Nuggets, but also for Lillard and the Trail Blazers. For Lillard, the proposed deal would save him from being stuck in a mediocre team. Compared to his current situation in Portland, joining forces with Jokic and Murray in Denver would give him a more realistic chance of winning his first NBA championship title next year.
Meanwhile, by sending Lillard to Mile High City, the Trail Blazers would be acquiring enough assets that they need to jumpstart a rebuild in Portland.