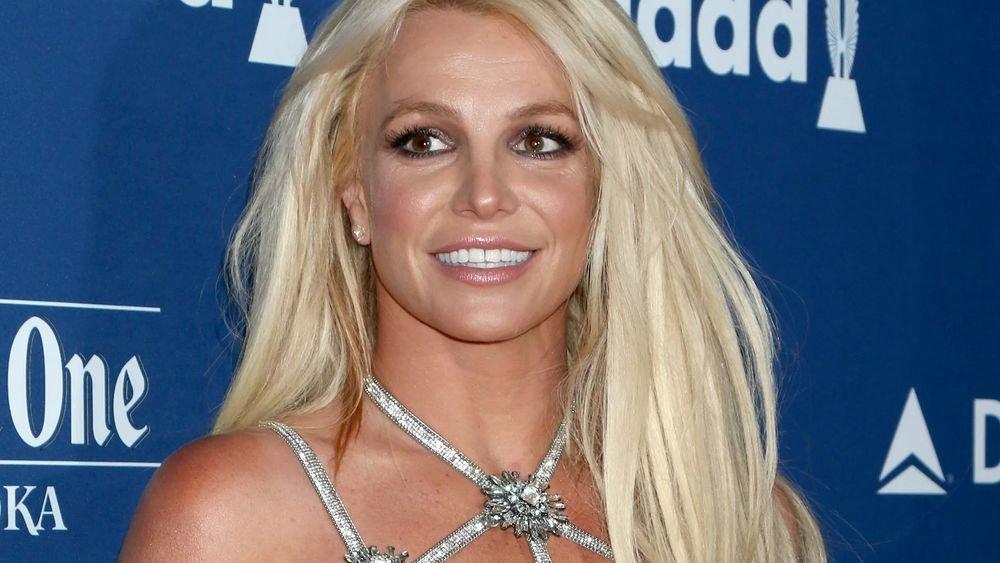 Britney Spears Rocks Crop Top For Backyard Pillow Talk
Britney Spears is cheating on her pillow and explaining the whole thing in a summery crop top. The 39-year-old singer today uploaded a fresh post for her 29.7 million Instagram followers, confusing them with a bizarre caption but ensuring the ramble was semi-clarified as she shouted out boyfriend Sam Asghari. On Tuesday, the "Circus" hit-maker shared a shot of herself in her L.A. backyard, also talking about a friend who had dropped by. Quite how much of the caption was metaphorical may well remain unknown. Check it out below.
Article continues below advertisement
She's A Pillow Cheat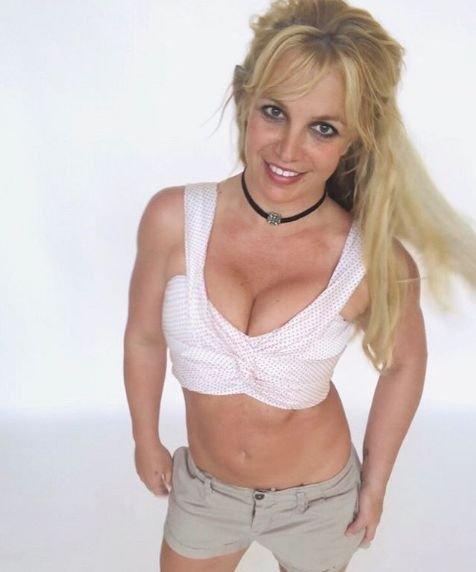 Scroll for the photo. Britney sent out a deep gaze and side bangs as she posed in her vintage-effect crop top, one that also came paired with dark pants as the Grammy winner semi-smiled. Britney opened by asking fans if they have a "friend you can communicate with just one look."
"My best friend came by today ... and considering we have such a trustworthy world, and I have so much to share, I wanted to tell you what we talked about ... I can't translate enough times where the object of my affection became my pillow !!!! " Spears added.
See The Photo!
Calling her "beautiful fluffy white pillow" a "godsend," the mom of two continued: "But recently I decided to cheat on my pillow … I shopped online for a newer, better pillow 👀 ... but it came in the other day ... and IT'S HORRIBLE!!!"
Saying that she shopped online for a new one and regretted it, the singer concluded that she "hates" the replacement. The conclusion? To meet again with her "beautiful lover pillow" - 27-year-old Asghari was likely being referred to, here.
Article continues below advertisement
Scroll For Her Bikini Kiss!
Going full gush, Britney said: "He knows how to hold me ... he doesn't talk back and he makes me feel like I'm on a cloud ☁️ ☁️ ☁️ !!!!! I'm sorry I cheated on you pillow ... you're the only one for me ... and even though the other was way way bigger, I still choose you."
A "PSSSSS just kidding" closed the caption as Britney shouted out personal trainer Asghari's Instagram. The Iranian is, himself fresh from calling Britney his "lioness" over Mother's Day. See the bikini shot he shared below.
He Calls Her His 'Lioness'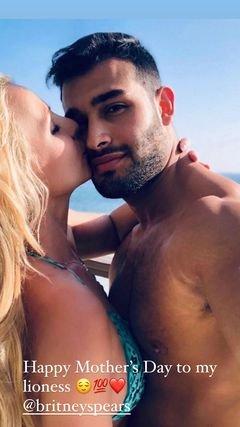 Sam had already referred to Britney as his "lioness" over Valentine's Day this year as the 2016-commenced couple enjoyed a hike. While Britney was quiet over Mother's Day yesterday, Sam was not. He uploaded the above photo as Britney planted him a kiss, wishing her a happy Mother's Day. Britney is a mother to teen sons Jayden and Sean, shared with ex Kevin Federline.
Britney did spark concern with her post today. "WHAT ARE YOU TALKING ABOUT" was a hugely popular reply.