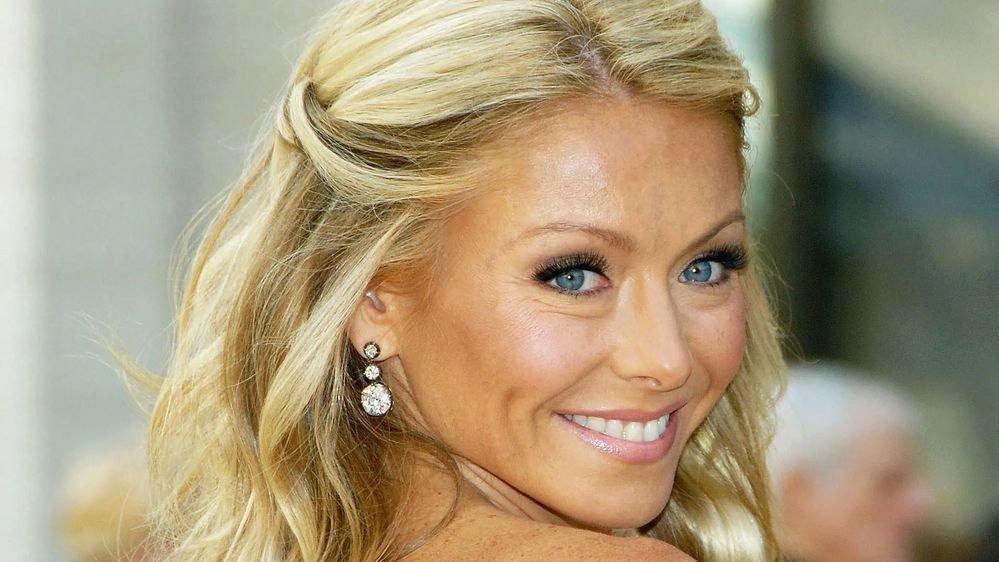 Kelly Ripa Stuns In Sheer Sundress On Mother's Day
Kelly Ripa has appeared in super-rare photos for Mother's Day, ones today shared by 1996-married husband Mark Consuelos. The 50-year-old talk show queen, fresh from celebrating 25 years of marriage to her Riverdale actor husband, was shouted out in a series of snapshots as 50-year-old Mark took to Instagram on Sunday, with the bubbly blonde seen at various points throughout her 20+ years as a mother. Kelly and Mark are parents to kids Lola, Joaquin, and Michael. See the stunning photos below.
Article continues below advertisement
Celebrating The 'Beautiful Moms'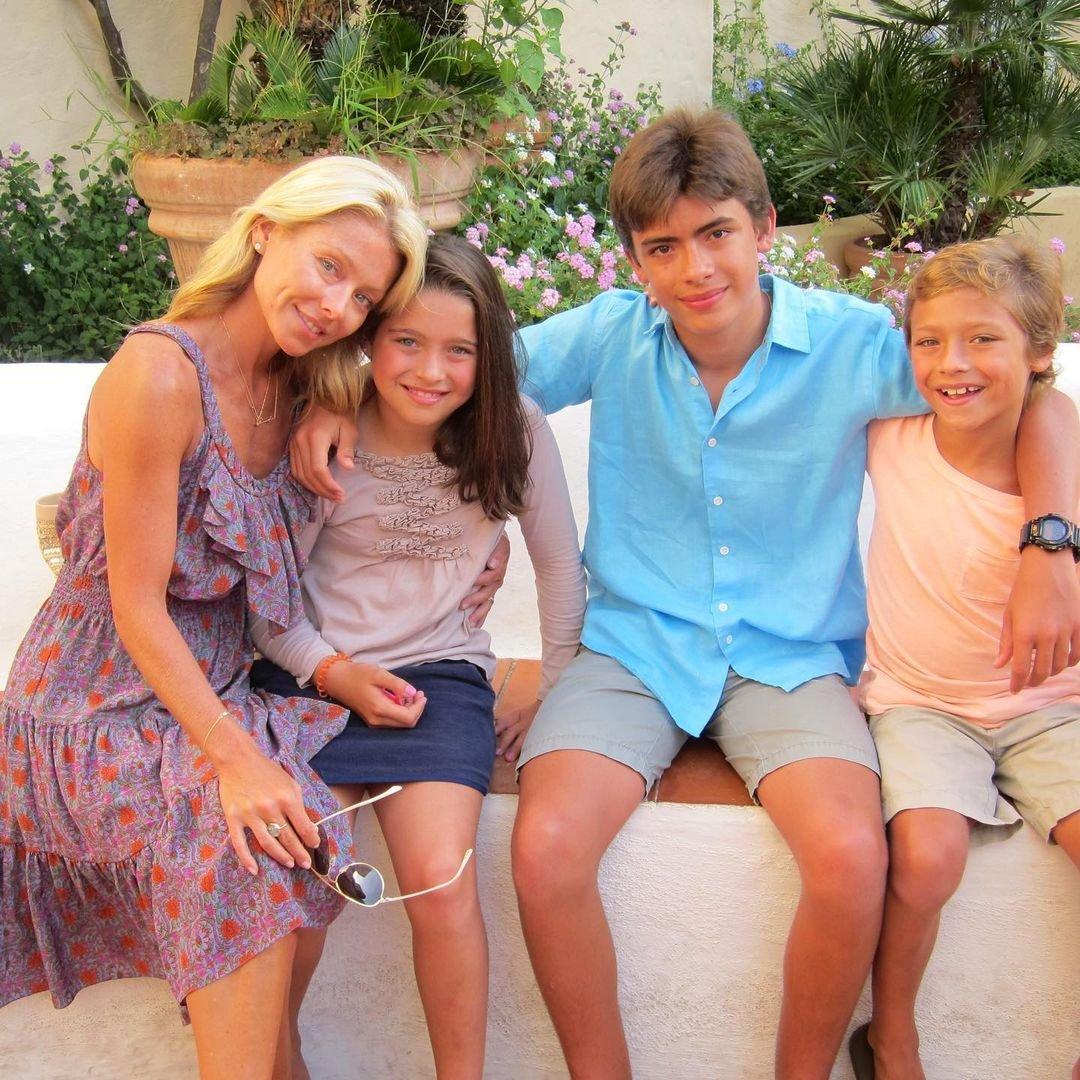 Scroll for the photos. Mark, posting for his 2 million Instagram followers, was shouting out both wife Kelly and his own mother, Camilla Consuelos. The Spanish-born actor, who has made headlines galore recently for his photo collages as Kelly showcases her new marriage date tattoo, opened with super-old content, then sharing a shot fans likely felt more familiar with - Kelly was seen in a strappy floral sundress and perched on a wall with her kids, all pre-teens at the time.
See Her Stunning Sheer Dress!
Also shared was a snap dating back to 2019, when Kelly joined Mark's side of the family for a gorgeous and beach-set party. The Live! With Kelly and Ryan host, all tiny waist and good looks, rocked a chic, sheer white beach dress as she posed with Mark's sister - the blonde was also seen as a tiny child and with her own mother.
Mark went onto share various photos of Kelly and the three kids growing up - see the shots below.
Article continues below advertisement
'We Celebrate You Today And Everyday'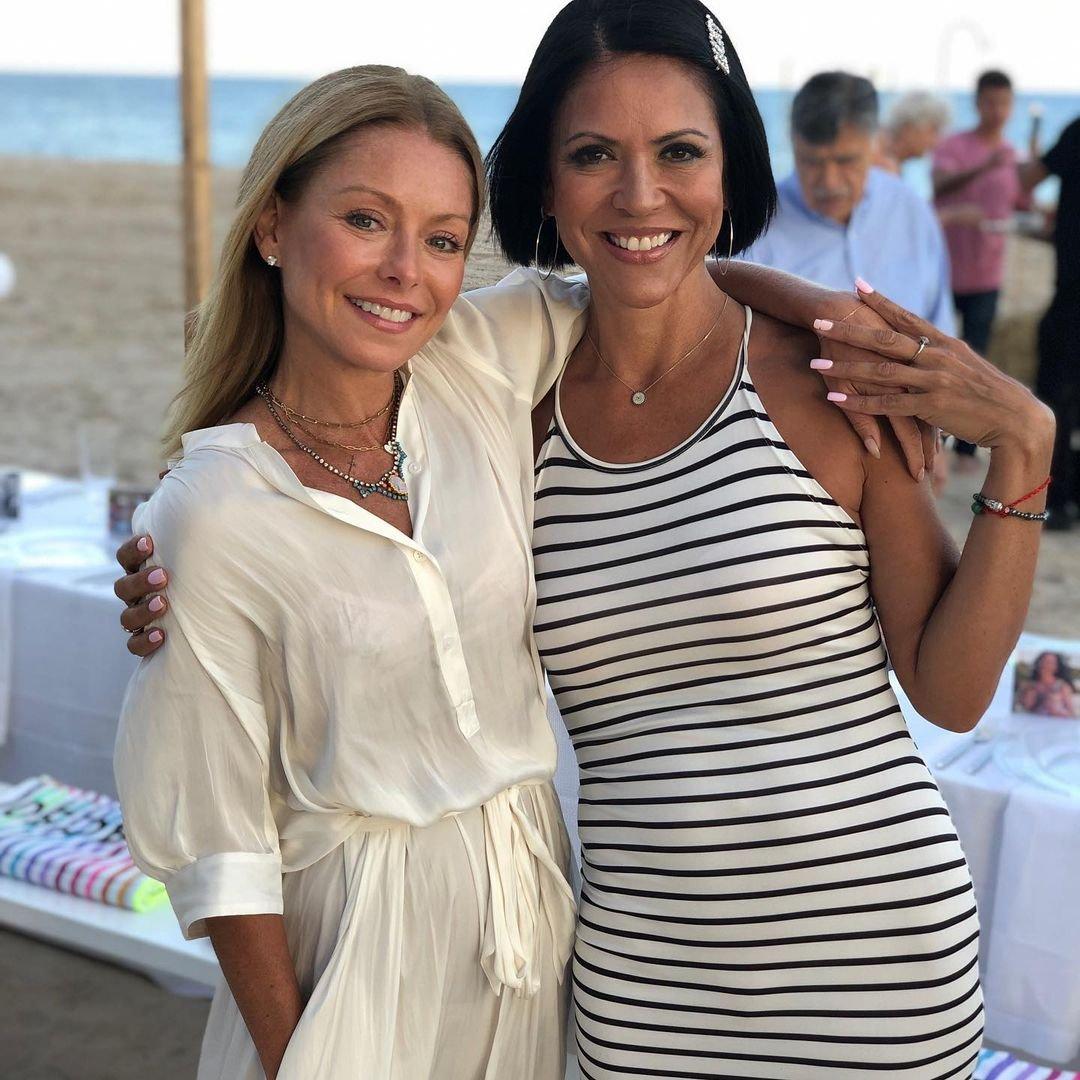 A gushing and humble caption from the dad of three read: "Happy Mother's Day to these beautiful moms. I love you ♥️♥️We celebrate you today and everyday.♥️♥️♥️"
Quick to swoop in with a like was Kelly, herself massively in the news ahead of the weekend as she debuted a tiny arm tattoo marking the 1996 year she and Mark tied the knot in a Las Vegas chapel. Over on Kelly's Instagram, where 2.9 million follow the former sitcom star, there was also a Mother's Day treat.
Kelly's Mother's Day
Quick to update on Sunday morning, Kelly shared throwbacks, writing: "Happy Mother's Day! Here are some vintage MOMS for you to enjoy. Circa 1974, 1973, 2003."
In summer 2020, Kelly and her entire family fronted People's first ever Family Issue, with a pool photo showing the family of five all smiling as Kelly revealed:
"I think I had definitive ideas about raising girls versus raising boys, even though I don't really believe in gender stereotyping," adding: "My sons are just as sensitive as my daughter, and my daughter is as strong as my sons."