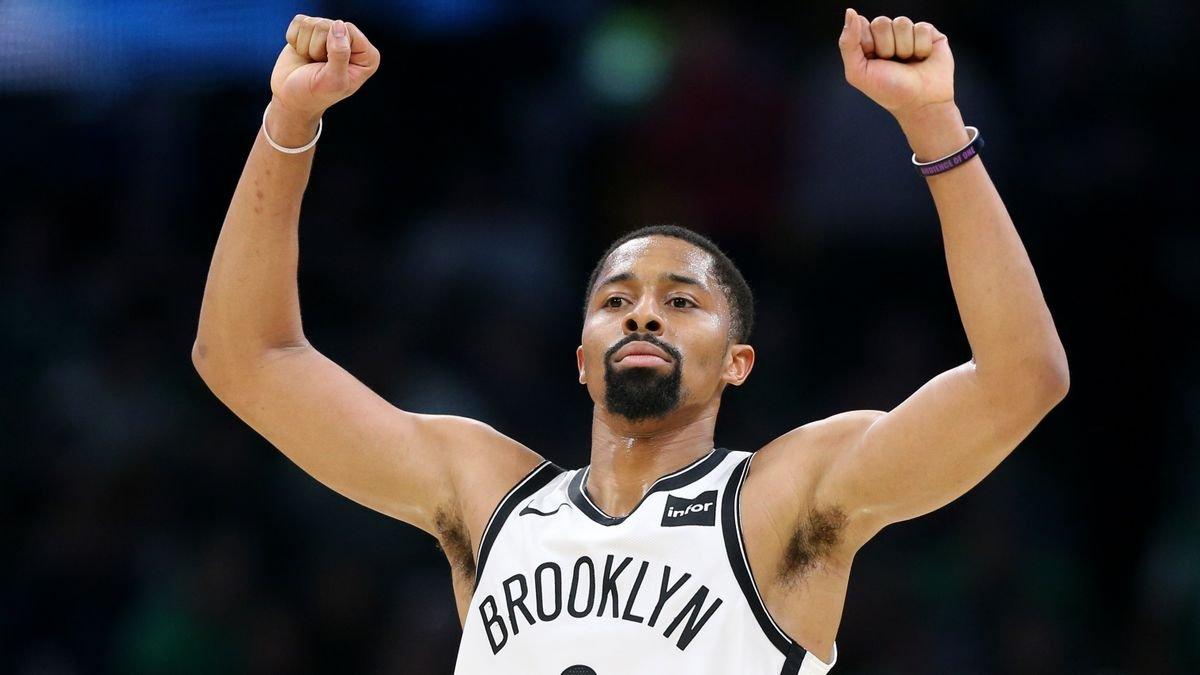 Spencer Dinwiddie Could Be A Potential Replacement For Dennis Schroder As LA Lakers Starting PG Next Season, Per 'Fadeaway World'
The Los Angeles Lakers would be facing a huge dilemma regarding their start point guard position in the 2021 offseason. Dennis Schroder may be currently committed to helping them defend their throne but when the 2020-21 NBA season, he would be needing to make a tough decision regarding his future in the league.
Schroder is currently in the final year of his contract and set to become an unrestricted free agent this summer. Though he hasn't ruled out the possibility of re-signing with the Lakers, his decision to decline to sign the contract extension that they previously offered gave a major hint that he's planning to entertain offers from other teams in the 2021 free agency.
Article continues below advertisement
Spencer Dinwiddie A Potential Replacement For Dennis Schroder
If Schroder decides to take his talent somewhere else, the Lakers would be forced to find a new starting point guard in the 2021 offseason. In a recent article, Lee Tran of Fadeaway World created a list of point guards that could potentially replace Schroder in Los Angeles in the 2021-22 NBA season. These include Spencer Dinwiddie of the Brooklyn Nets.
Dinwiddie still has one year left in his contract with the Nets, but most people are expecting him to exercise the player option that would enable him to test the free agency market this summer.
Will Spencer Dinwiddie Leave Nets For The Lakers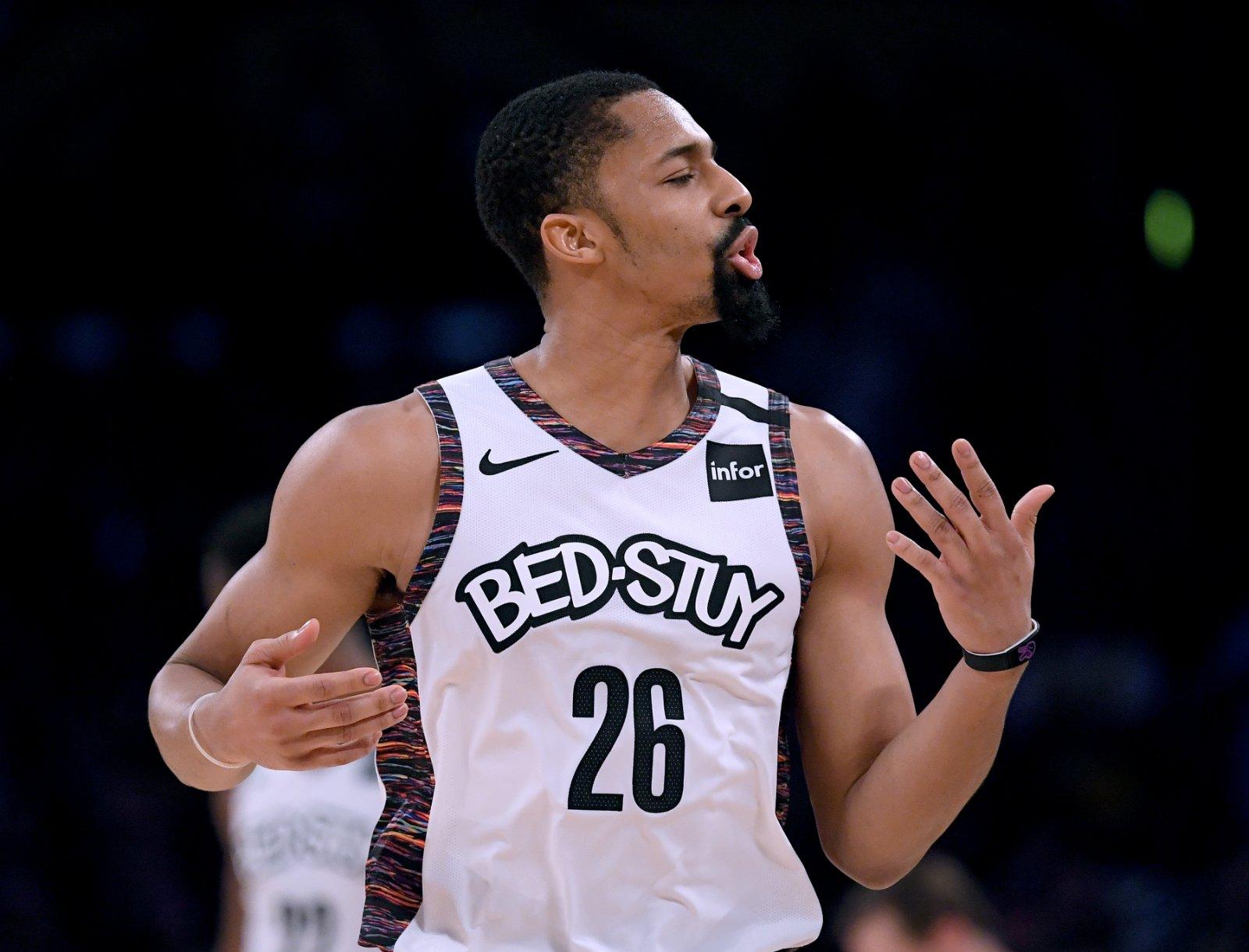 It wouldn't be surprising if Dinwiddie leaves the Nets for the Lakers in the 2021 free agency. The Nets haven't closed their doors on the idea of bringing Dinwiddie back in Brooklyn but with the presence of James Harden on their roster, it remains a big question mark if they are willing to provide the two major things that the veteran point guard is expected to demand this summer: a lucrative contract and a permanent spot in the starting lineup.
Though it remains unknown how much the Lakers are willing to offer to him as a free agent, they could guarantee him a spot alongside LeBron James and Anthony Davis in their starting lineup.
Article continues below advertisement
Spencer Dinwiddie Gives Lakers A Boost On Both Ends
The potential acquisition of Dinwiddie would ease the departure of Schroder from Los Angeles in the 2021 offseason. Dinwiddie wouldn't only fill the huge hole that Schroder would be leaving in their offense, but he would also further solidify their defense.
"Spencer Dinwiddie is a combo guard who is good on both ends of the floor," Tran wrote. "At his peak, he is a capable shot-creator who has sneaky athleticism: that combination of attributes is perfect for the role he'd play on the Los Angeles Lakers."
Spencer Dinwiddie A Worth Gamble For Lakers
Targeting Dinwiddie in the 2021 free agency would definitely come with a risk for the Purple and Gold. Dinwiddie has been on the sideline for most of the 2020-21 NBA season after suffering an ACL injury. However, when he's 100 percent healthy, Dinwiddie would undeniably strengthen the Lakers' chances of fully dominating the Western Conference and capturing the Larry O'Brien Trophy next year.
In his last healthy season, Dinwiddie had established an incredible performance, averaging 20.6 points, 3.5 rebounds, and 6.8 assists while shooting 41.5 percent from the field and 30.8 percent from beyond the arc, per ESPN.