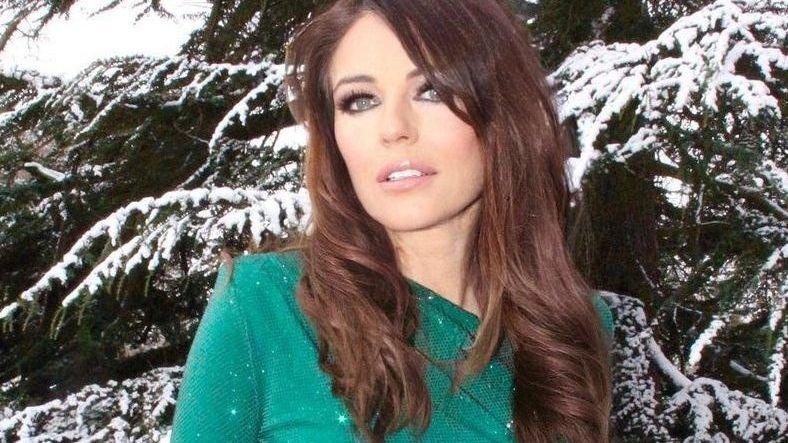 Elizabeth Hurley Flawless In Chain Bikini With Frosted Lipstick
Elizabeth Hurley is getting told she's "the reason I keep my IG active." The 55-year-old model and actress, continuing to defy her age, has been wowing her 2 million Instagram followers with another flawless bikini shot, this time seeing the blue-eyed beauty rock a baby blue shade, some gold chains, and a frosted lip. Posting to promote her 2005-founded Elizabeth Hurley Beach swimwear line, the ex to Hugh Grant was all bombshell, but the caption was all business. Check it out below.
Article continues below advertisement
Still Got It At 55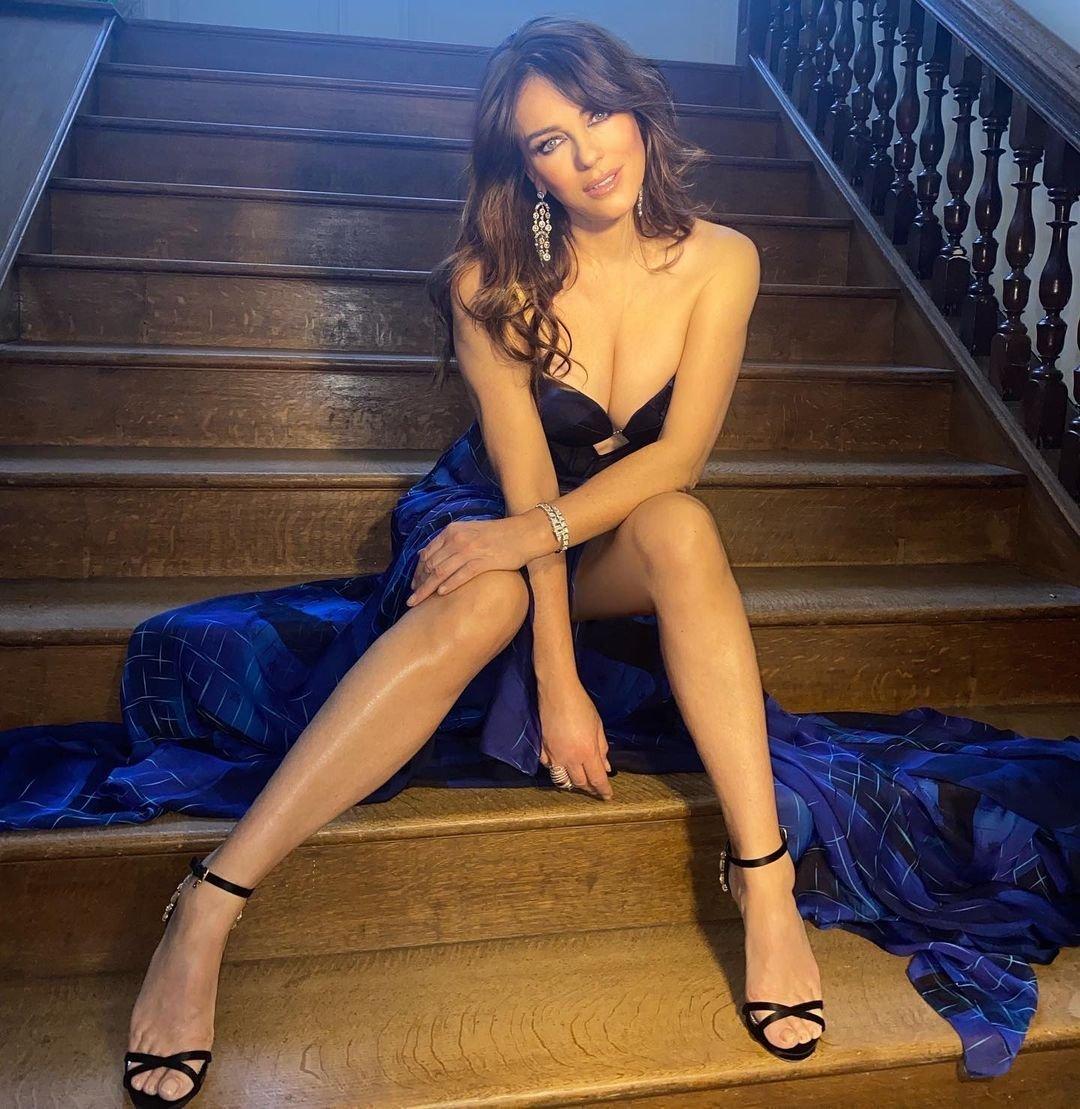 Scroll for the photo. Liz, whose pandemic has brought quite the swimwear carousel, has been in quarantine in Herefordshire, U.K. and with eight others, where posts from far-flung beaches have come as throwbacks.
Sharing another luxurious vacation moment, the Estee Lauder face stunned her fans in a tiny, pastel-blue, and gold chain accent bikini, one that got mentioned in the caption. Hurley posed in a doorway overlooking a chic bedroom with plump cushions, drawing the eye with her rock-hard abs and pink-frosted lips.
See The Stunning Snap!
The smoldering shot seeing Liz highlight her killer curves and chiseled jawline, came with a mention of her brand. "Yes, yes, yes! Our Antibes Bikini is finally back in stock, in all sizes," Liz wrote, also tagging her popular label, one that caters to girls as young as 13. See more photos after the snap!
Celebrity likes don't take long on Liz's Instagram, with 57-year-old Bravo face and fellow bikini lover, Lisa Rinna, leaving a like. More below.
Article continues below advertisement
Scroll For Her Slit Snow Dress
Speaking about her label, Liz revealed that there's more to her swim pieces than finding a cute fit for the beach.
"I decided to venture into beachwear not only because I've always been obsessed with vacation clothes, but also because it's an area where women, regardless of shape or size, can either look amazing or really get it wrong," the star revealed.
Liz, who has been getting told she looks close to 35 than 55, has also been spilling the secrets to her youthful looks. One ingredient dominates - see it below.
Her Secret Ingredient
When profiled by The Cut in 2017 and already having hit the big FIVE-OH, Elizabeth broke down her early starts and daily intake, one that does come caffeinated, but also with something else.
"I often put apple cider vinegar in my hot water. It tastes disgusting. I can't face it every day, so I'll put it in my hot water maybe every other day. It's good for your metabolism," the told the media outlet, adding: "After about half an hour I have a cup of coffee, and after an hour I'll have breakfast."