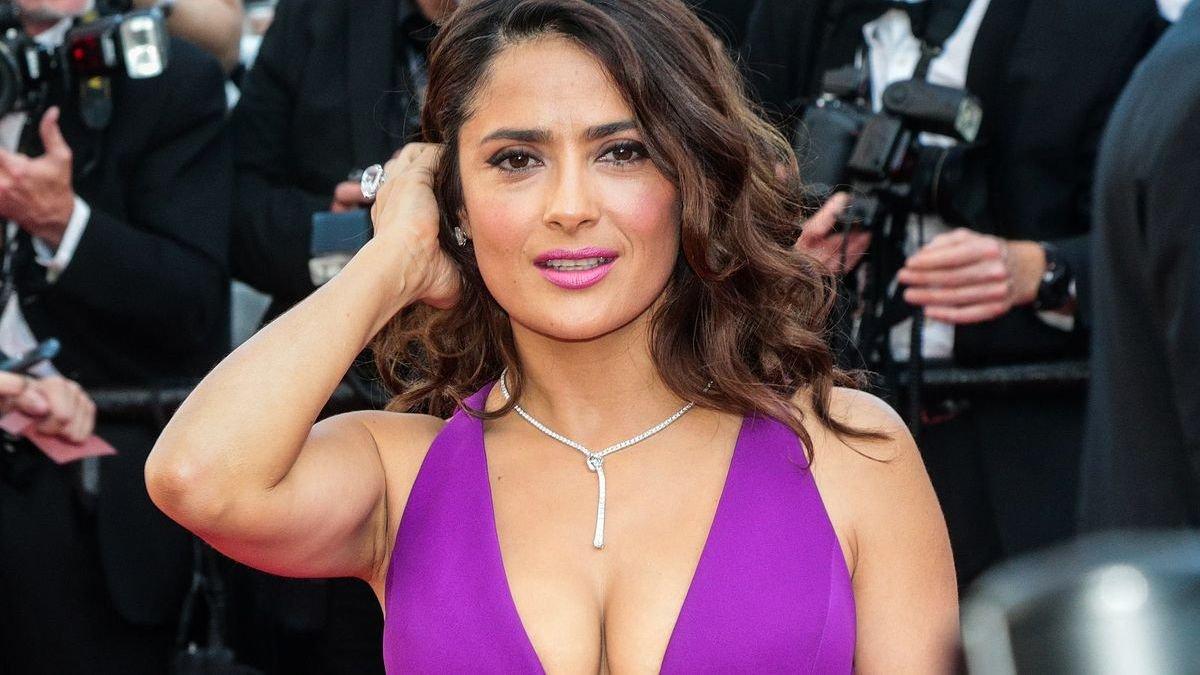 Salma Hayek Thanks Nurses By Playing One In Pajamas
Salma Hayek is today thanking the nurses for whom 2020 and 2021 has likely been a time like no other. The 54-year-old actress updated her Instagram on Thursday and posting for her 17.8 million followers, sharing a video that fans may well recognize, even if they aren't into Hayek's 2012 work. The Mexican's post came as a throwback scene from movie Here Comes the Boom co-starring sitcom star Kevin James, and it was an apt choice as the star marked National Nurses Day and National Nurses Week. Check it out below.
Article continues below advertisement
Not A Nurse, But Almost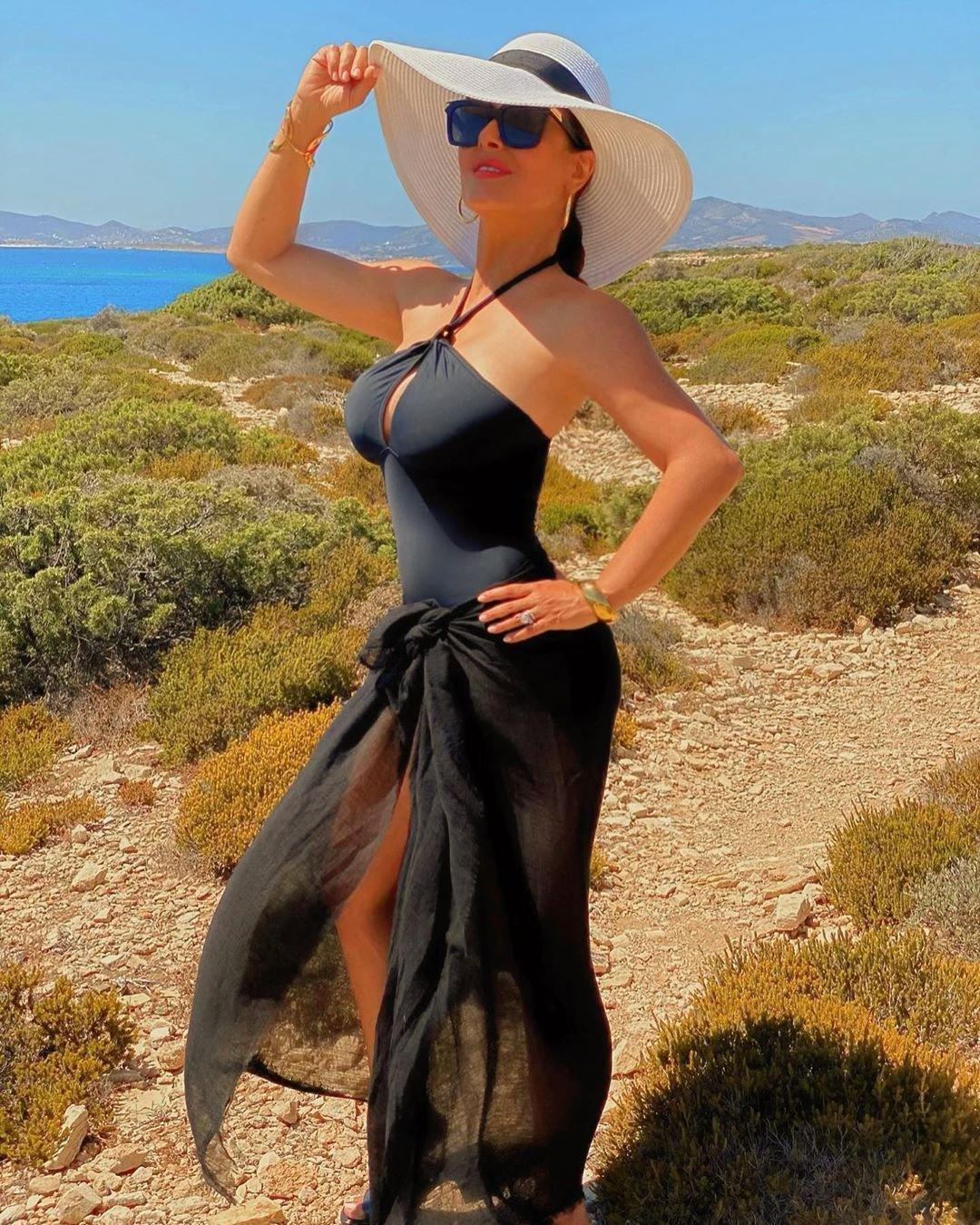 Scroll for the video. Salma, who stayed humble in her caption and admitted that her extent of nursing experience only spans movies, had shared a scene from a flick that only comes with a 41% rating on Rotten Tomatoes, but it did the trick.
Hayek, seen in a home setting and clambering all over James as she rocked plaid pajama bottoms and a black tank top, was playing her Bella Flores character, one that James' character Scott Voss falls for. The movie wasn't the point, though.
Keep Scrolling For The Video
A caption from Salma, who made 2020 headlines for sharing her endless COVID nose-swabbing, whole-heartedly thanked nurses as the actress said she'd had "the privilege to play a nurse in a comedy #herecomestheboom," with the list adding other features that have seen the Amazon Prime Video face take on a nurse's role.
"In a horror film #thefaculty and in a musical #acrosstheuniverse . However, in real life working as a nurse can be a difficult drama. So we say thank you for your relentless commitment to get us through the hard times!" she added.
Article continues below advertisement
Win-Win For Fans
See the video below - scroll for her tattooed tank top crouch.
November 2020 marked Salma admitting she was done with having swabs stuck up her nose amid the global pandemic, one that's seen the star travel to France, Greece, and the U.K., also hitting up a never-disclosed exotic beach destination. "I've had it," Salma said as the video showed a carousel of testing. When visiting London and hitting up a soccer match last year, the star admitted that the empty stadium was "strange."
Fans React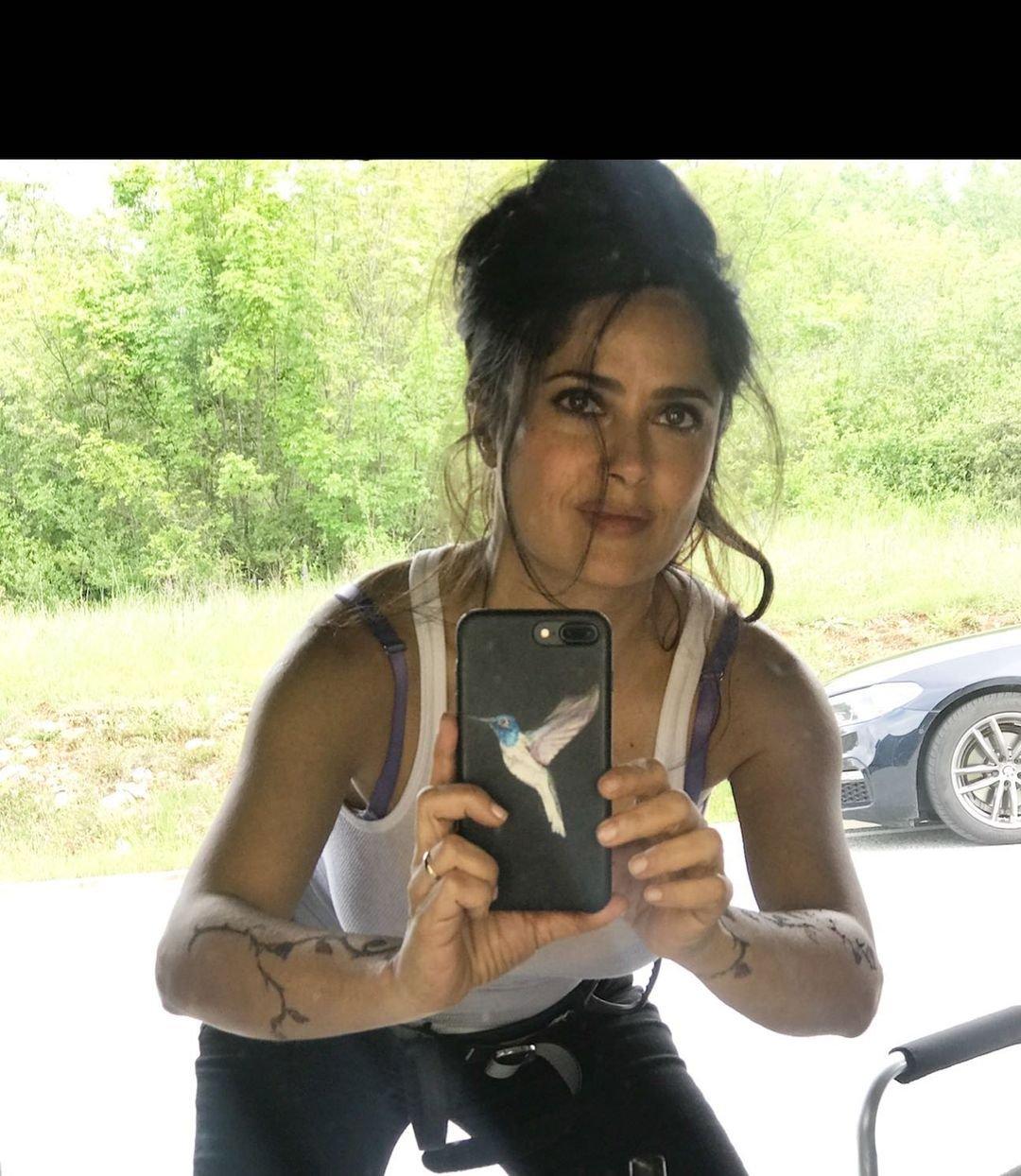 Fans were quick to respond as Salma also offered her standard Spanish translation. "Amen," one replied, with "Well said" also coming in. Salma also managed to clock herself over 100,000 views in just 30 minutes.
"My daughter Valentina was very independent and did her online schoolwork on her own, but she didn't enjoy it," she told The Telegraph. "She also really missed her friends."