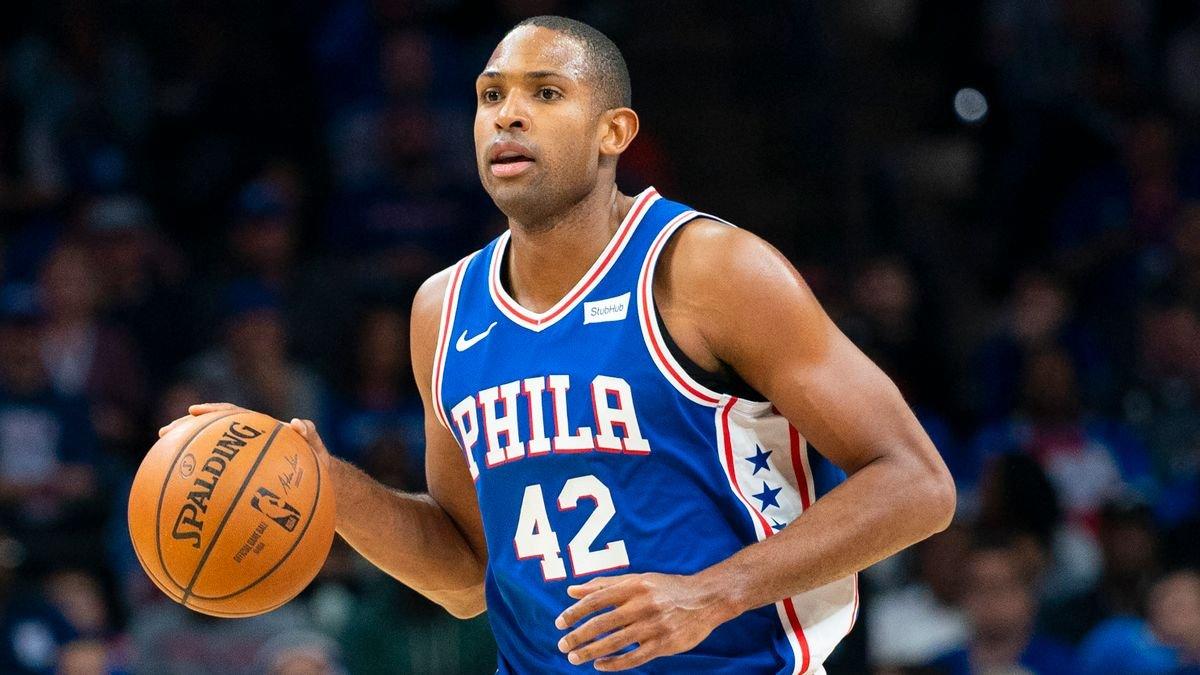 Raptors Could Trade Aron Baynes & Rodney Hood To OKC Thunder For Al Horford, Per 'Bleacher Report'
Oklahoma City Thunder center Al Horford is one of the veteran players who are expected to change teams in the 2021 offseason. The Thunder may have chosen to keep Horford at the 2021 trade deadline, but that doesn't necessarily mean that they are already planning to keep him long-term in Oklahoma City.
With the Thunder still in the initial phase of the rebuilding process, it would be best for them to find Horford a team that could give him a realistic chance of competing for his first NBA championship title next year.
Article continues below advertisement
Al Horford To Raptors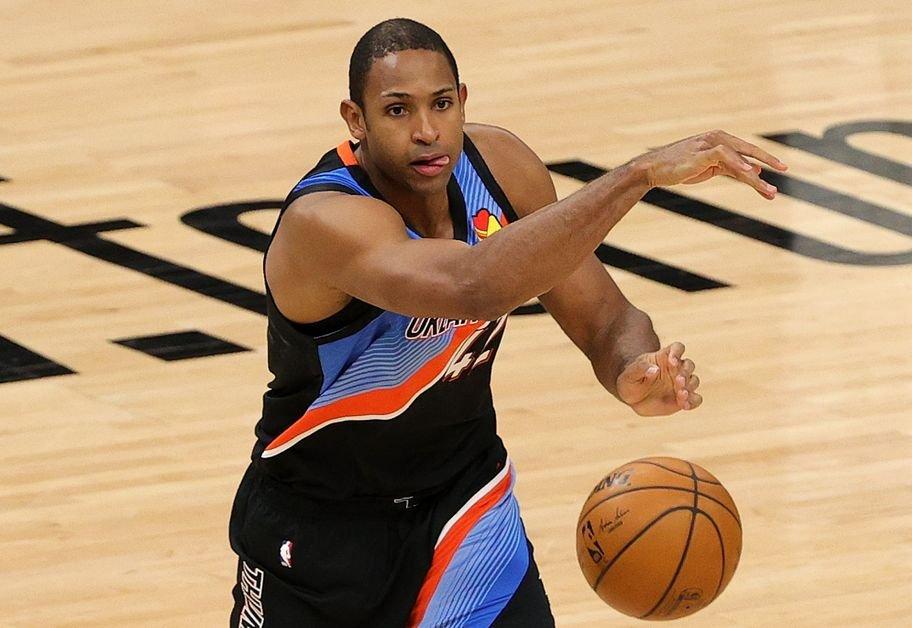 One of the most interesting trade destinations for Horford in the 2021 offseason is the Toronto Raptors. In a recent article, Greg Swartz of Bleacher Report created a list of offseason trades for the league's most disappointing teams. For the Raptors, Swartz suggested that they should consider targeting Horford this summer.
Whether they succeed to re-sign Kyle Lowry in the 2021 free agency or not, Swartz thinks that the Raptors shouldn't tear their roster down and undergo a full-scale rebuild. Instead of taking a different route, the Raptors should still try building a competitive team around their remaining core of Pascal Siakam, Fred VanVleet, OG Anunoby, and Gary Trent Jr.
Proposed Trade Package To Acquire Al Horford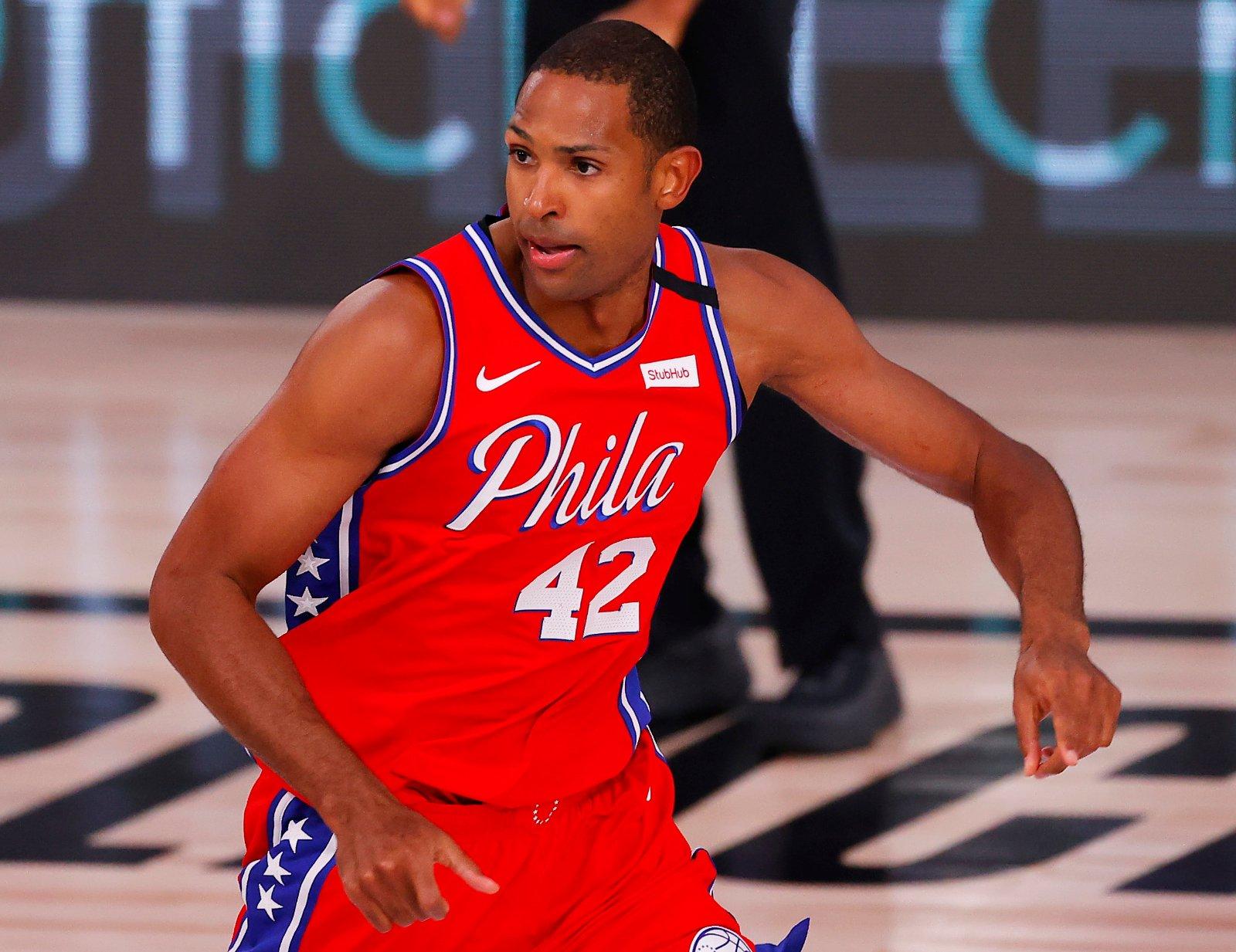 With his age and lucrative contract, the Raptors wouldn't need to give up valuable assets to acquire Horford from the Thunder in the 2021 offseason. In the proposed trade scenario by Bleacher Report, the Raptors would be sending a package that includes Aron Baynes and Rodney Hood to Oklahoma City in exchange for Horford.
If the suggested trade goes through this summer, Swartz believes that it would help both the Raptors and the Thunder in addressing weaknesses on their respective rosters.
Article continues below advertisement
Al Horford Boosts Raptors' Frontcourt
Trading Baynes and Hood for Horford would be a no-brainer for the Raptors, especially if they want to regain their status as a legitimate threat in the Eastern Conference. At 34, there's no doubt that he's already on the downside of his career, but he still has plenty of gas left in the tank and remains a reliable contributor on both ends of the floor.
His potential arrival in Toronto would boost their offense and defense, giving them a defensive-minded center who is a great inside scorer and floor-spacer. This season, he's averaging 14.2 points, 6.7 rebounds, and 3.4 assists while shooting 45.0 percent from the field and 36.8 percent from beyond the arc, per ESPN.
Thunder Obtain Salary Cap Flexibility In Summer Of 2022
The proposed trade deal wouldn't only be beneficial for the Raptors, but also for the Thunder. By sending Horford's lucrative contract to Toronto in exchange for two expiring deals, the Thunder could open up a huge chunk of their salary cap space in the summer of 2022.
"This is a financially driven move for OKC, as both Baynes and Hood are on expiring team options for the 2021-22 season," Swartz wrote. "Moving Horford means getting off his guaranteed money for 2022-23 and opening up some additional long-term cap space."