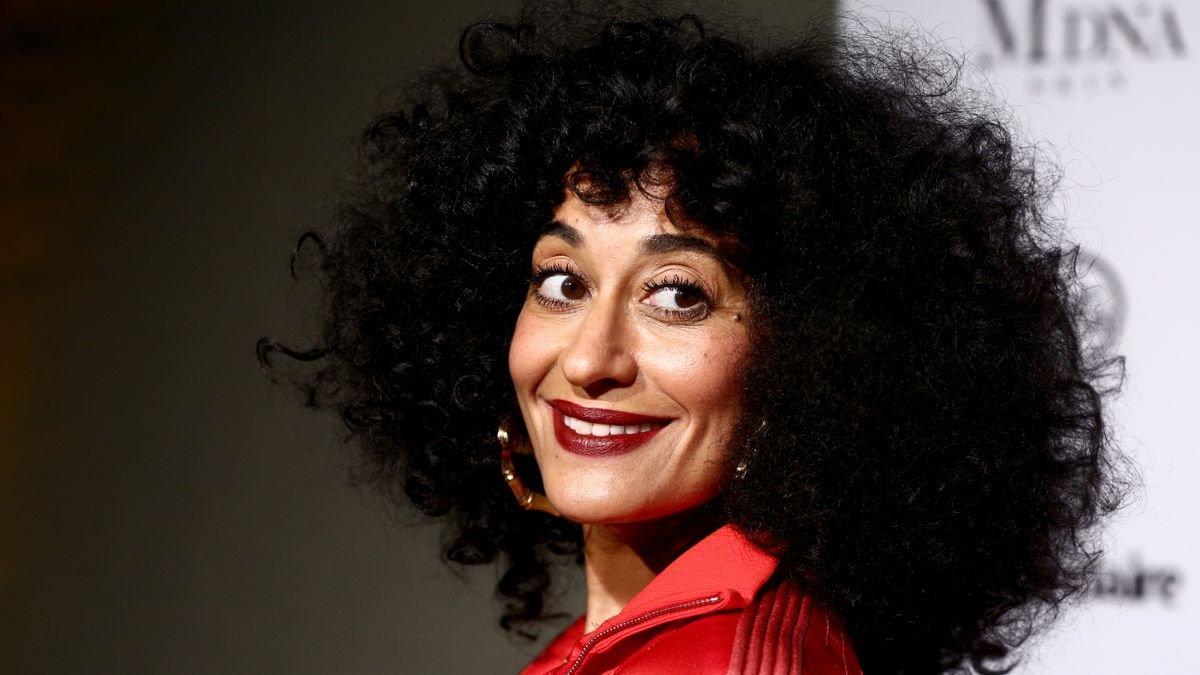 Tracee Ellis Ross Is 'Out Of Office' In A Bold Printed Look
Actress and entrepreneur Tracee Ellis Ross stunned her 10.2 million Instagram followers with her most recent share, a gorgeous series of snaps in which she lounged in an eye-catching look.
Tracee didn't include a geotag that specified where the photos were taken, but she was stretched out on a large white outdoor couch with a textured cream-colored wall visible behind her. A portion of what appeared to be a piece of art hung on the wall, adding a bit of visual interest to the otherwise simple space.
Article continues below advertisement
Beach Babe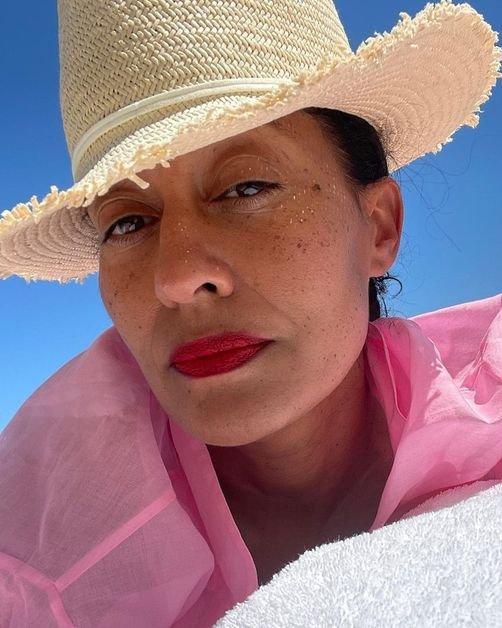 The neutral setting provided the perfect backdrop for her bold ensemble to shine. Though she was lounging outside, Tracee didn't simply rock a bikini. Instead, she rocked a three-piece set from designer Rachel Comey, whose Instagram page she tagged in the first slide. For the first image, she merely perched on the couch with what appeared to be some type of electronic device in her lap.
Tracee's hair was pulled back in a sleek style, and she had a large pair of over-the-ear headphones on, as well as some sunglasses with purple-tinted lenses.
A Bold Print
She rocked a jacket with a straight collar and a bold floral print that incorporated shades of blue, orange, and pink, all on a black background. The jacket was partially unzipped, showing off a small triangular patch of skin, and her long, lean legs were also exposed in the look.
In the second image, she was in the process of removing her headphones as she burst into laughter. She was barefoot, her toenails painted a bold red hue that mirrored the vibrant color palette of her ensemble.
Article continues below advertisement
Out Of Office
For the third snap, she balanced what looked like a tablet on her foot, and showcased that she opted to match her fingernail polish and toenail polish, the bold colors popping against the white couch.
She switched up her pose yet again for the fourth image, reclining on the couch with a blue pillow propped underneath one of her arms. A tablet was set up nearby, propped up in its case, and she showed off a peek at her swimsuit bottoms crafted from the same material.
Flawless & Fashion-Forward
Tracee wrapped up the post with a close-up snap that focused on her make-up-free face, highlighting her natural beauty.
The actress loves to go bold when it comes to her style choices, whether she's walking the red carpet or simply hanging out and relaxing. Back in October 2020, as The Inquisitr reported, she shared a short video clip in which she rocked a gold sequin-covered jumpsuit on the set of her project The High Note.
Tracee also frequently shares her entrepreneurial ventures with her Instagram audience, and even has a link to her haircare company Pattern Beauty in her Instagram bio.