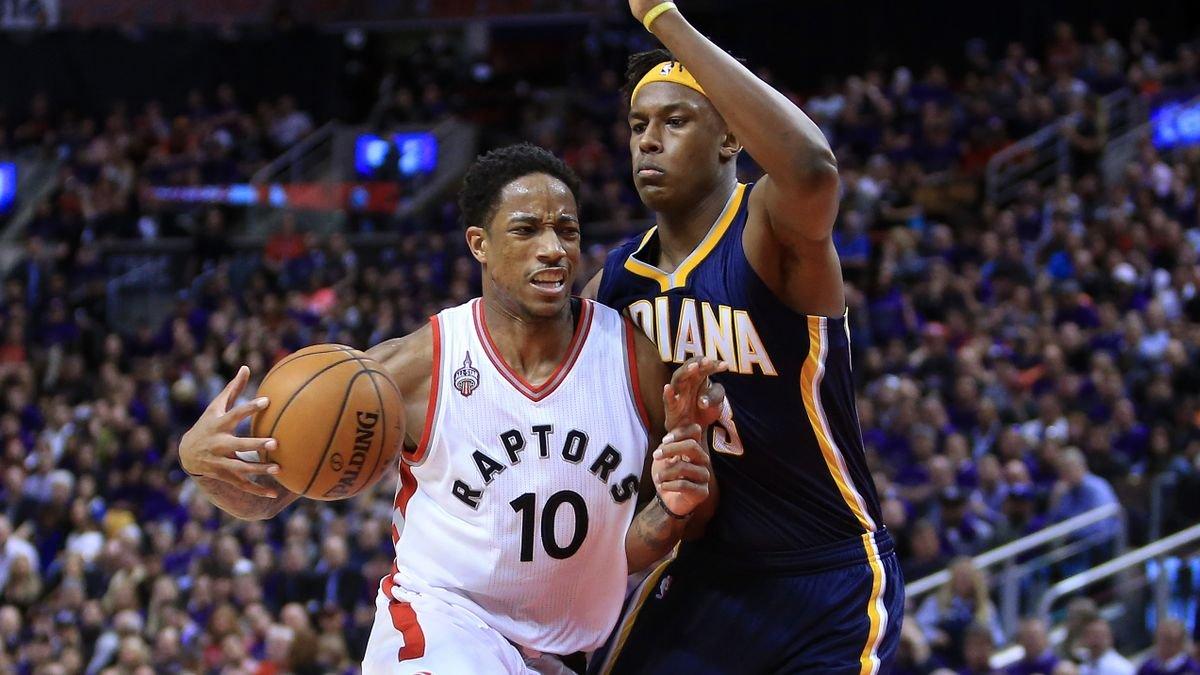 Spurs Could Acquire Myles Turner From Pacers Via Sign-And-Trade Deal Involving DeMar DeRozan
Indiana Pacers center Myles Turner is one of the young players who are expected to be traded in the 2021 offseason. Turner may be showing better chemistry with Domantas Sabonis in the 2021-22 NBA season, but most people believe that the Pacers should still consider moving him if they are presented with an intriguing offer this summer.
Once he becomes officially available on the trade market, Turner isn't only expected to receive strong interest from title contenders that are in dire need of a frontcourt boost, but also from rebuilding teams that already want to speed up their timeline.
Article continues below advertisement
Myles Turner To Spurs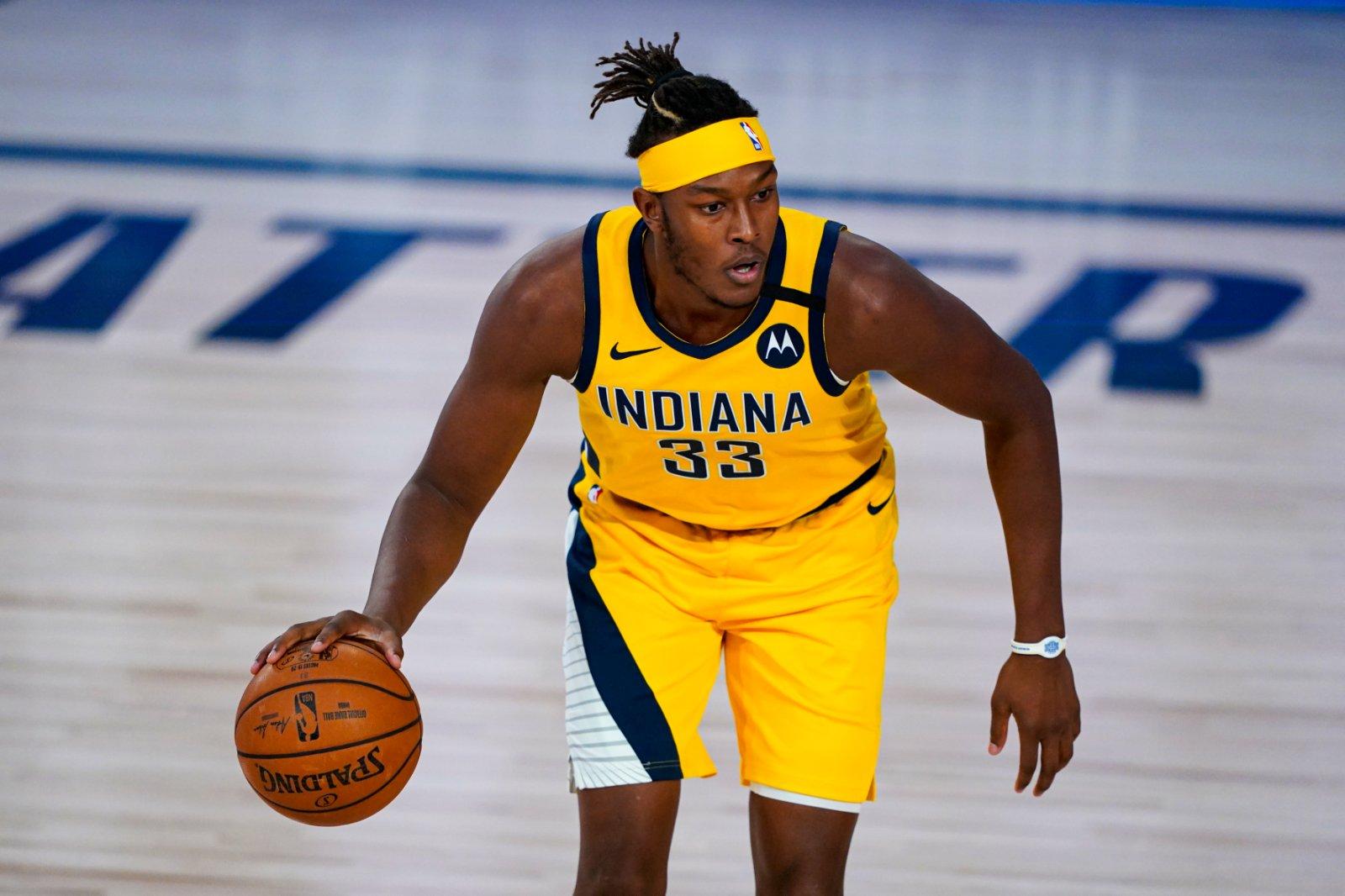 One of the most intriguing landing spots for Turner in the 2021 offseason is the San Antonio Spurs. In a recent article, Nicolas Kyle Pring of Fansided's Air Alamo came up with an interesting trade idea that would send Turner to the Spurs. In the proposed trade scenario, the Spurs would send a package that includes DeMar DeRozan and a 2021 second-round pick to the Pacers in exchange for Turner and Jeremy Lamb.
Before they could proceed with the transaction, the Spurs would first need to convince DeRozan to agree to a sign-and-trade deal to the Pacers since he's set to become an unrestricted free agent this summer.
Proposed Trade A No-Brainer For The Spurs
It's hard to see the Spurs passing on such a deal. Instead of losing DeRozan in the 2021 free agency without getting anything in return, the potential sign-and-trade scenario with the Pacers would allow the Spurs to turn his expiring contract into a starting-caliber big man in Turner who perfectly fits the timeline of their young core of Dejounte Murray, Keldon Johnson, and Lonnie Walker IV.
Lamb may only be included in the deal for salary-matching purposes, but he could also serve as a reliable scoring option in San Antonio's second unit.
Article continues below advertisement
Myles Turner's On-Court Impact On Spurs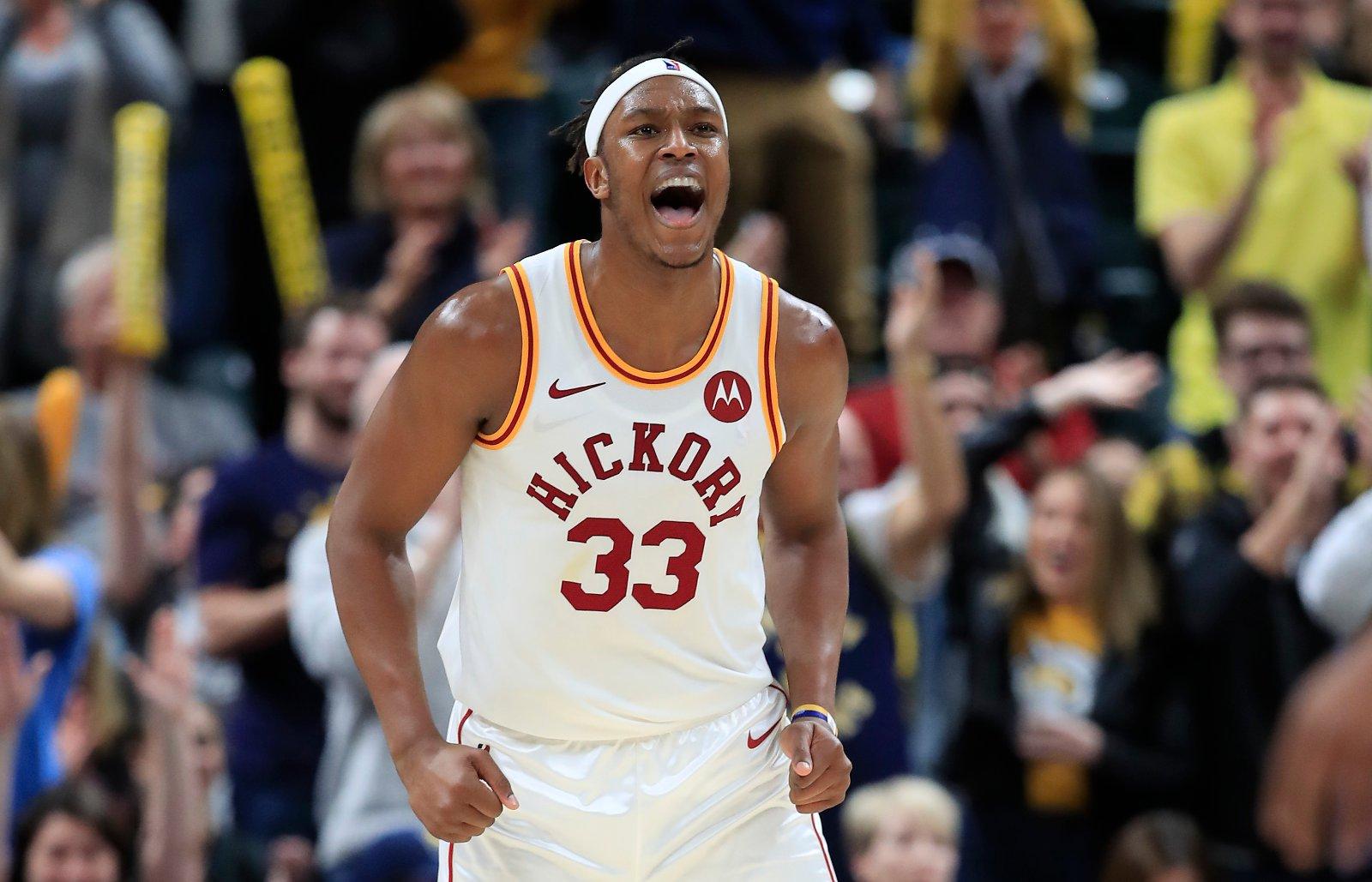 Turner would undeniably be an incredible addition to the Spurs as he would provide them with an immediate replacement for LaMarcus Aldridge. His potential arrival in San Antonio would bring a significant improvement with their performance on both ends of the floor, giving them a very reliable scoring option under the basket, a great rebounder, shot-blocker, and floor-spacer.
This season, the 25-year-old big man is averaging 12.6 points, 6.5 rebounds, and 3.4 blocks while shooting 47.7 percent from the field and 33.5 percent from beyond the arc, per ESPN. Those numbers are expected to further improve once he starts playing under Coach Gregg Popovich in San Antonio.
Why The Pacers Would Make The Trade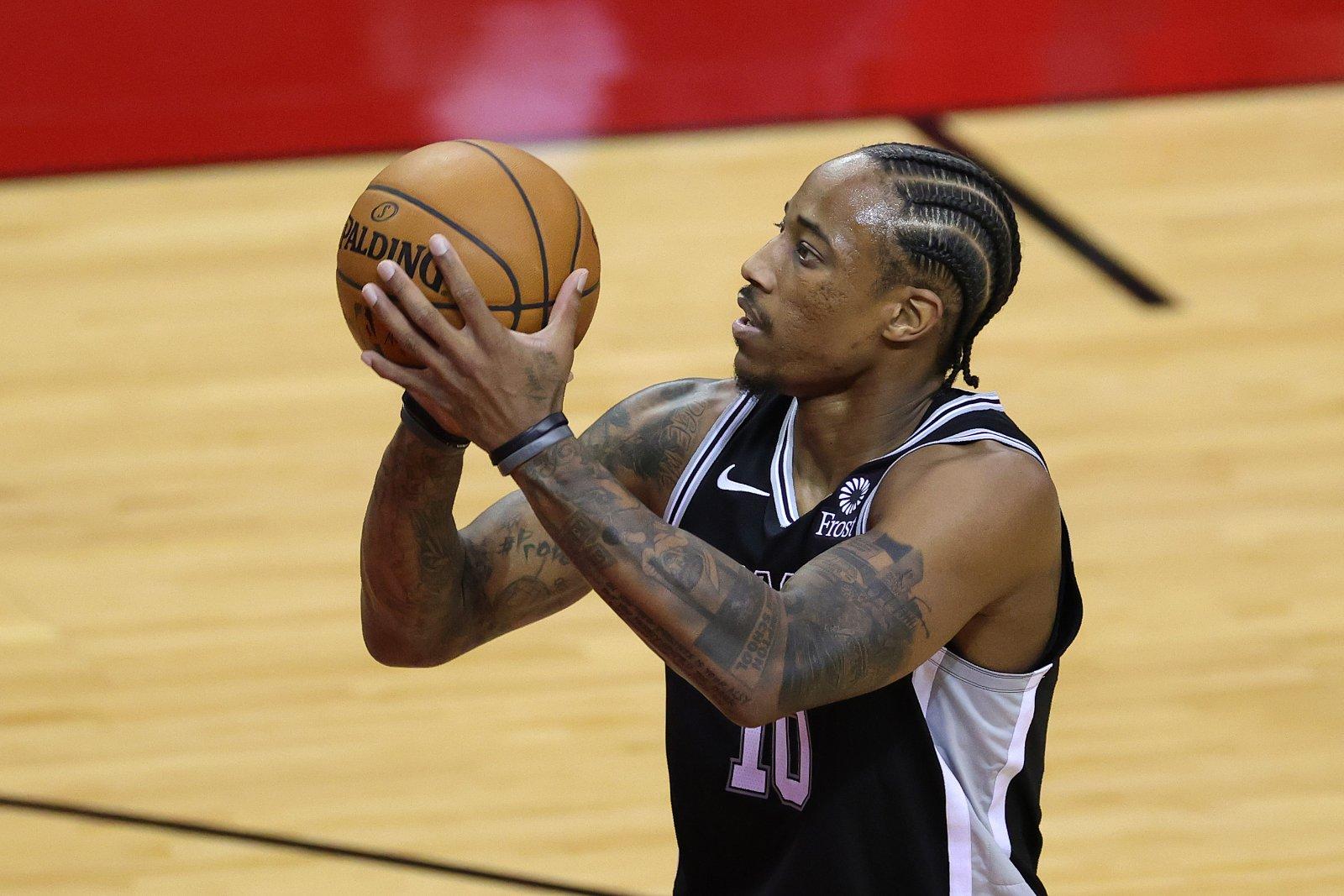 If the deal goes through, it would not only be beneficial for the Spurs but also for the Pacers. Aside from successfully addressing the logjam in their frontcourt, the suggested trade would also enable them to replace Turner with another All-Star caliber player that would complement their core of Sabonis, Malcolm Brogdon, Caris LeVert, and Doug McDermott.
Though he's still hesitant to shoot the ball from beyond the arc, DeRozan remains a very reliable option on the offensive end of the floor. He would give the Pacers a prolific scorer and an incredible playmaker. This season, he's averaging 21.7 points, 4.3 rebounds, and 7.3 assists while shooting 49.1 percent from the field, per ESPN.