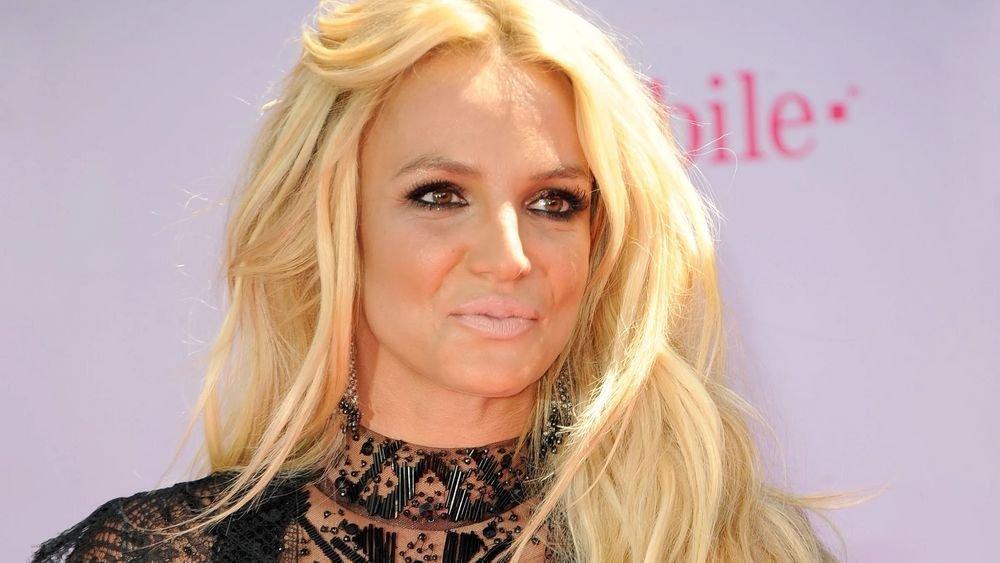 Britney Spears Flipping The Bird Amid Ugly Conservatorship Battle
Britney Spears is throwing out the middle finger as her ugly legal battles with 68-year-old father Jamie Spears rage on. The 39-year-old pop princess, set to speak in court in June, has been busy sharing rare content on her Instagram, posting for her 29.5 million followers and yesterday uploading a childhood photo. Spears, who has been under the grip of her father since 2008, talked showing one of her "strongest" gifts, and fans are now wondering to whom the bird-flip is directed. Check it out below.
Article continues below advertisement
Ugly Legal Battles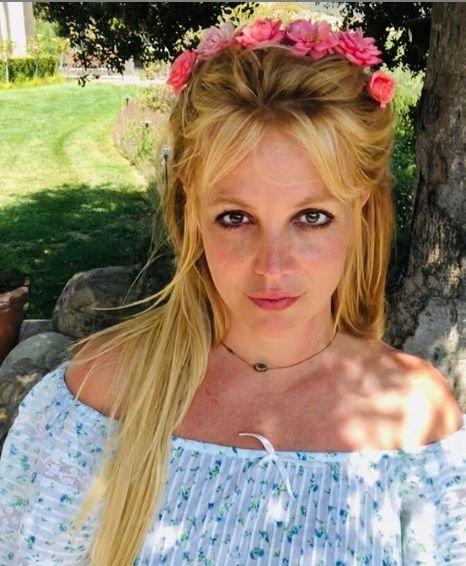 Scroll for the photo. It comes as Britney is reported to be officially demanding that her father be removed as her conservator. The "Toxic" hit-maker's father has, for over 12 years, controlled his daughter's finances, career, and many of her personal decisions.
The photo, shared on Friday night, showed Britney very young and photographed in black-and-white. The Grammy winner, already knowing how to entertain the camera, was seen in a plaid dress and frilly-sleeved top, and she was delivering major hand action.
See Her Flipping The Bird!
Looking dead at the camera with the messy down hair that's now a part of her identity, the mom of two sent out the middle finger with her right hand, also taking to her caption.
"Hi my name is Britney Spears … nice to meet you 🖕🏼🖕🏼🖕🏼!!!!! One of my strongest gifts is that I'm pretty straight forward 😂🙊😜 !!!!!" the singer wrote.
Topping comments is the #FreeBritney movement, with one fan writing: "GO GET YOUR LIFE BACK BABY!!!!" See more photos after the shot.
Article continues below advertisement
Will Speak In Court For First Time
Britney's 2020 court appearances, plagued by "technical" difficulties and no-shows, are ramping up this year. In June, the blonde will speak for the first time in court, with lawyer Samuel D. Ingham III stating:
"The conservatee has requested that I seek from the court a status hearing at which she can address the court directly."
-
"The conservatee has requested that I seek from the court a status hearing at which she can address the court directly."
Britney, meanwhile, has been avoiding the subject matter on Instagram, posting her tiny deli sandwich creation, dancing around in bikinis to talk body-image, and going "RED." More photos below.
Focusing On Her Health
Spears mentioned wanting to get back into "shape" ahead of the weekend as she joked about being kept away from In-N-Out. A source reporting to Hollywood Life last month suggested the singer is coping amid the pressure, also mentioning 27-year-old boyfriend Sam Asghari, whom Britney has been dating since 2016.
"Britney has been doing really well despite the constant battle over her conservatorship. She is doing everything she can to focus on her health and Sam is 100% behind her daily routine and workouts," they said.