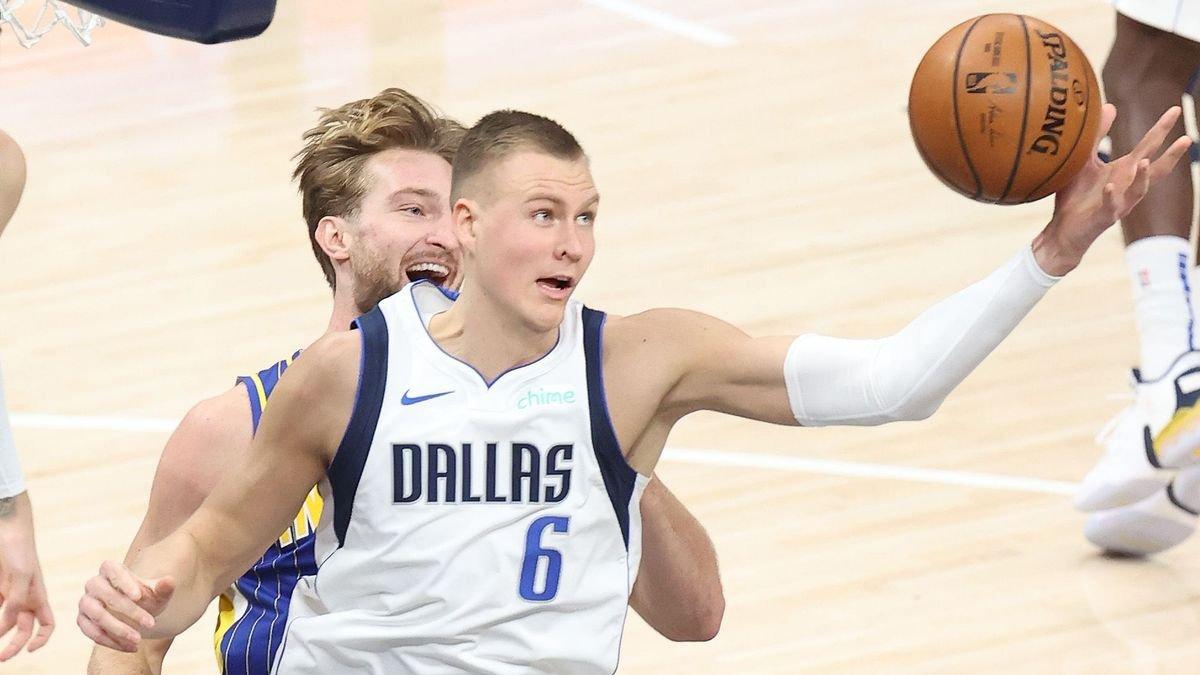 NBA Rumors: Proposed Mavericks-Pacers Trade Would Involve Kristaps Porzingis & Myles Turner
In the past months, rumors have been continuously swirling around Kristaps Porzingis and his future with the Dallas Mavericks. Mavericks owner Mark Cuban has already denied that they are planning to trade the Latvian center, believing that he's the player that would help Luka Doncic carry the team to the top of the loaded Western Conference and end their years of title drought.
However, if they suffer another huge disappointment in the 2020-21 NBA season, rumors surrounding Porzingis are expected to heat up once again in the 2021 offseason.
Article continues below advertisement
Pacers, Mavericks Could Swap Big Men In 2021 Offseason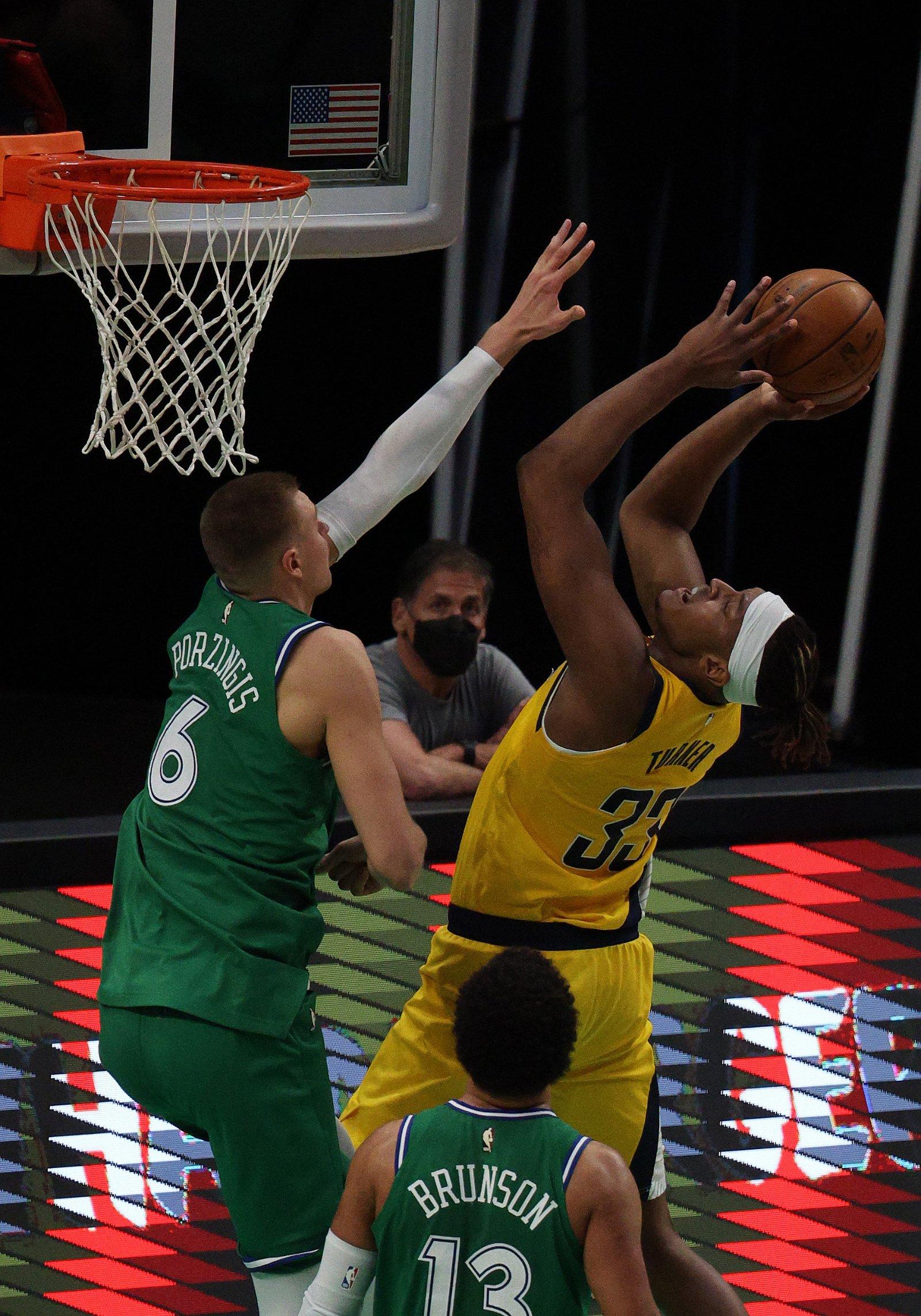 One of the potential trade partners for the Mavericks in the deal involving Porzingis is the Indiana Pacers. In a recent article, Brett Siegel of NBA Analysis Network came up with a blockbuster trade idea that would enable the Pacers to acquire the Latvian center from the Mavericks. In the proposed trade scenario, the Pacers would send a package that includes Myles Turner, Jeramy Lamb, a top-10 protected 2022 first-round pick, and a 2024 second-round pick to the Mavericks in exchange for Porzingis.
Kristaps Porzingis Forms Formidable Frontcourt Duo With Domantas Sabonis In Indiana
Trading for Porzingis would make a lot of sense for the Pacers, especially if they want to become a more competitive team in the Eastern Conference next year. Though it wouldn't help them address the logjam in their frontcourt, the potential deal would allow them to replace Turner with an All-Star caliber big man who could be a much better fit with Domantas Sabonis in their frontcourt.
"Pairing Porzingis with Sabonis in the Pacers' frontcourt not only gives Indiana more overall production, but fully healthy, they would have Malcolm Brogdon, Caris LeVert, T.J. Warren, Domantas Sabonis and Kristaps Porzingis in their starting rotation," Siegel wrote. "Not only is this group strong enough to contend in the Eastern Conference during the regular season, but they could be a trendy pick in the postseason as well."
Article continues below advertisement
Kristaps Porzingis A Worthy Gamble For Pacers
Bringing Porzingis to Indiana comes with a risk for the Pacers. He's not only owed a huge amount of money through the 2023-24 NBA season, but he has also dealt with numerous injuries in the past. However, when he's 100 percent healthy, Porzingis would undeniably be an incredible addition to the Pacers.
He would boost the Pacers' performance on both ends of the floor, giving them a very reliable scoring option under the basket, a great rebounder, on-court facilitator, rim protector, and floor-spacer. This season, he's averaging 20.4 points, 9.3 rebounds, and 1.5 blocks while shooting 47.2 percent from the field and 36.0 percent from beyond the arc, per ESPN.
Proposed Trade Would Benefit Myles Turner & Mavericks
The proposed trade deal wouldn't only be beneficial for the Pacers, but also for Turner and the Mavericks. For Turner, being traded to Dallas would allow him to join a team that could him more playing time, a permanent spot in the starting lineup, and a significant role on the offensive end of the floor.
For the Mavericks, they would be able to replace Porzingis with a more durable, starting-caliber center in Turner, while adding a veteran three-and-D wingman in Lamb and two future draft picks that they could use as trade chips to further improve their supporting cast around Doncic.