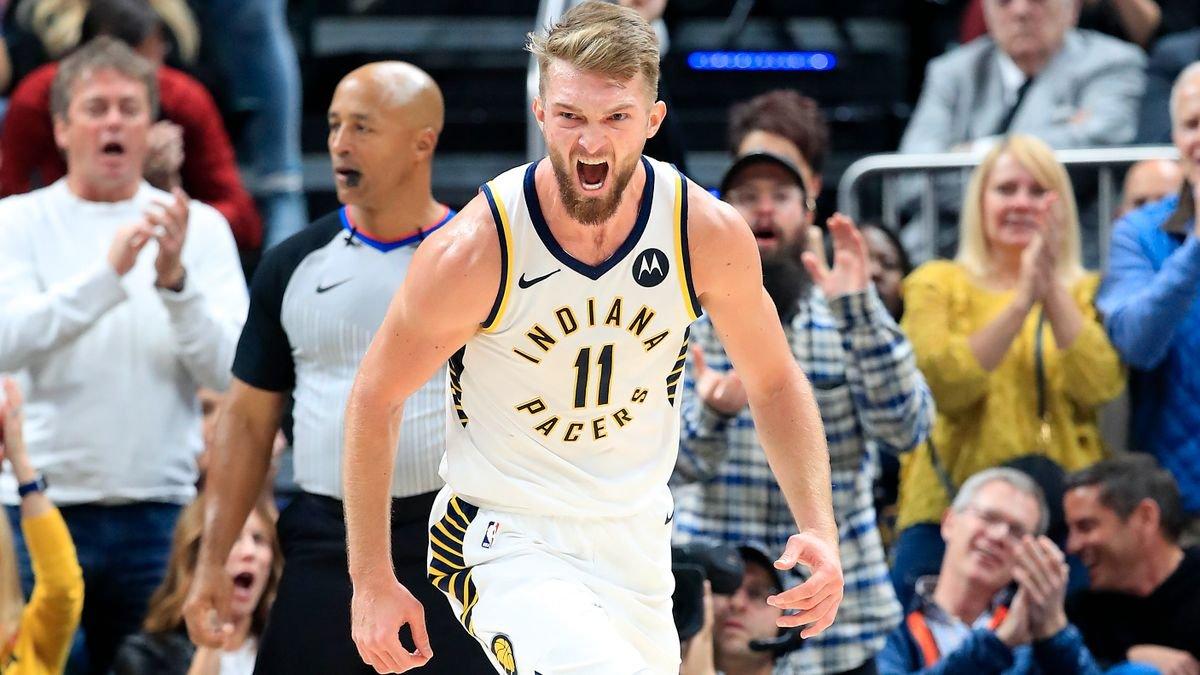 NBA Rumors: Domantas Sabonis Could Form Blazers' 'Big Three' With Damian Lillard & CJ McCollum In 2021 Offseason
The Portland Trail Blazers entered the 2020-21 NBA season with the goal of fully dominating the loaded Western Conference and winning the NBA championship title. However, despite having the explosive backcourt duo of Damian Lillard and CJ McCollum, the Trail Blazers are still currently not viewed on the same level as other Western Conference powerhouse teams like the Los Angeles Lakers, Los Angeles Clippers, Utah Jazz, and the Phoenix Suns.
If they suffer another huge disappointment, the Trail Blazers are expected to be more aggressive in upgrading their roster in the 2021 offseason.
Article continues below advertisement
Domantas Sabonis To Trail Blazers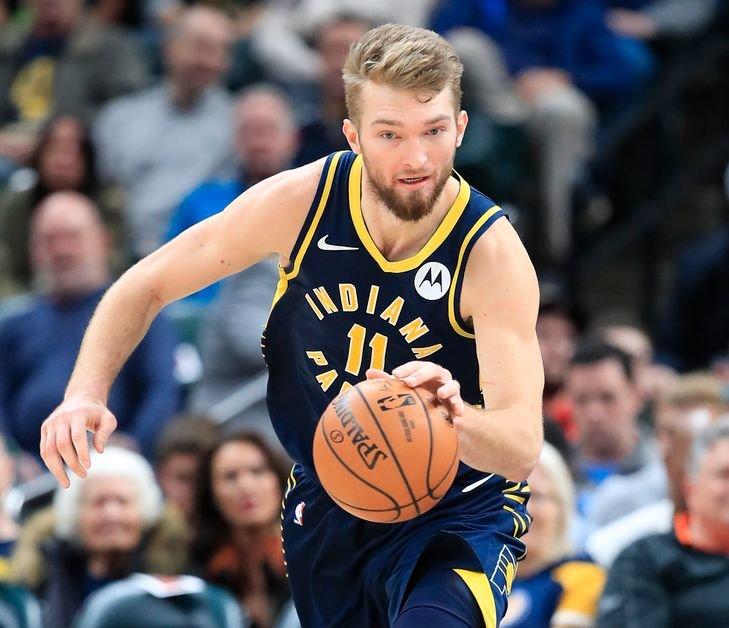 One of the dream trade targets for the Trail Blazers in the 2021 offseason is All-Star center Domantas Sabonis of the Indiana Pacers. In a recent article, Greg Patuto of NBA Analysis Network came up with a blockbuster trade idea that would enable the Trail Blazers to acquire Sabonis from the Pacers. In the proposed trade scenario, the Trail Blazers would be sending a package that includes Robert Covington, Anfernee Simons, Nassir Little, a 2022 first-round pick, and a 2024 first-round pick to the Pacers in exchange for Sabonis and Aaron Holiday.
Domantas Sabonis Improves Trail Blazers' Frontcourt
Though it would cost them a plethora of precious trade assets, trading for Sabonis would make a lot of sense for the Trail Blazers. Sabonis would be an ideal replacement for Jusuf Nurkic at Portland's starting center position, giving them an All-Star caliber big man who is more durable and is capable of knocking down shots from the three-point range.
Aside from being a reliable scorer under the basket and on the perimeter, Sabonis is also a great rebounder, facilitator, and floor-spacer. This season, he's averaging 19.9 points, 11.4 rebounds, 6.0 assists, and 1.1 steals while shooting 52.1 percent from the field and 30.8 percent from beyond the arc, per ESPN.
Article continues below advertisement
Trail Blazers Form Own 'Big Three' In Portland
The potential arrival of Sabonis in Portland wouldn't only bring a significant improvement with their performance on both ends of the floor, but it would also allow them to create their own "Big Three" with Lillard and McCollum in the 2021-22 NBA season. The acquisition of Sabonis wouldn't make them an instant favorite to bring home the Larry O'Brien Trophy, but it would give them a realistic chance of beating any powerhouse team in a best-of-seven series.
Lillard and McCollum would greatly benefit from having a center of Sabonis' caliber. Sharing the court with a floor-spacing big man like him would make it easier for them to penetrate the basket or kick the ball out when they are trapped by the opposing team's defense.
Why The Pacers Would Make The Trade
As of now, the Pacers haven't shown any sign that they are planning to move Sabonis in the 2021 offseason but with the logjam in their frontcourt, there remains a possibility for him to be moved to another team, especially if they are presented with an intriguing offer. By sending him to Portland, they wouldn't only be acquiring young players and future first-rounders, but they would also be adding a player who could be a much better frontcourt partner for Myles Turner in Covington.
"The idea behind this scenario for the Pacers is that Robert Covington would slot in alongside Myles Turner in the frontcourt to maximize the impact of their defense," Patuto wrote. "Covington is a wing that provides legitimate interior impact in addition to his on-ball impact out in space. There would be a switch-everything potential to this group while on the other end, Indiana's offense would have the potential to space the floor from each position on the court."