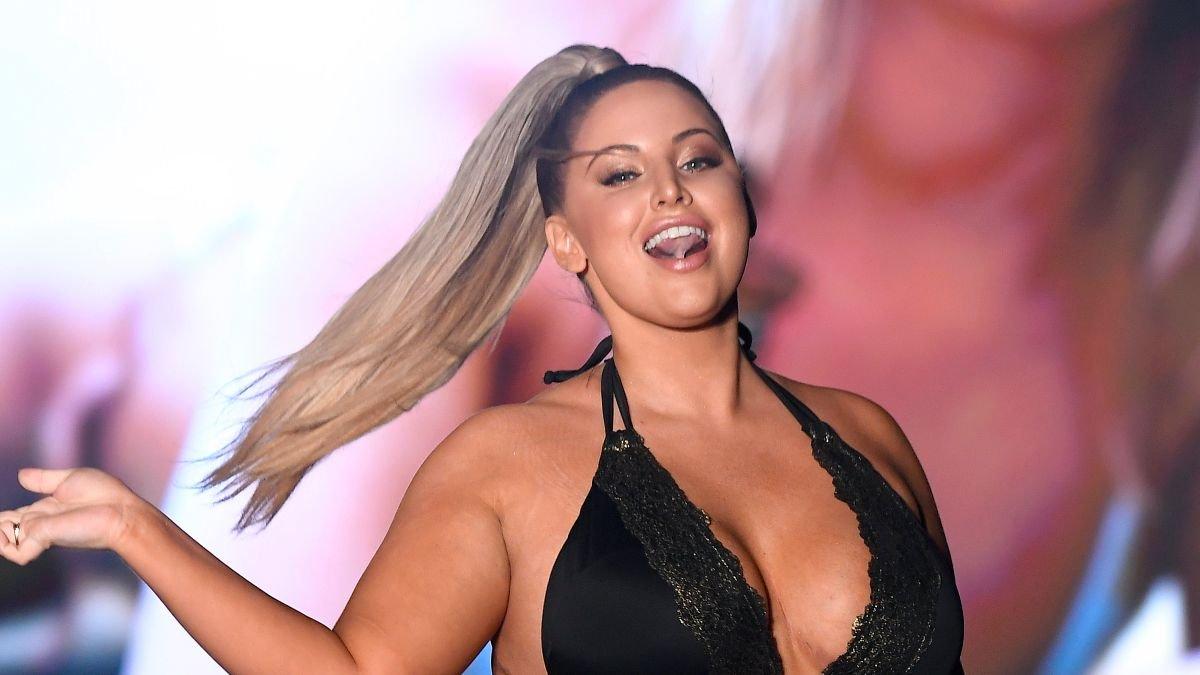 Ashley Alexiss All About 'Buns' As She Sprawls Out In Thong Swimsuit
Ashley Alexiss had buns on her mind as she took to Instagram on Wednesday, April 7, to share a booty-flaunting snap with her 2.2 million followers. The curvy Sports Illustrated swimsuit model posed in thong swimwear for a sultry snap by the sea, showcasing her bodacious backside as she sprawled tummy-down on a beach bed.
As always, the gorgeous Bostonian captioned the post in a humorous way, showing off her bubbly personality.
Article continues below advertisement
"I want buns of steel.. I also want buns of cinnamon."
-
"I want buns of steel.. I also want buns of cinnamon."
Article continues below advertisement
Pretty In Pink
Ashley looked drop-dead gorgeous in a pink one-piece swimsuit, whose pastel tone beautifully brought out her bronzed tan. It had a low-cut back and even deeper sides, and left plenty of skin on show.
The sizzling blonde posed sideways for the curve-flaunting pic, giving fans a peek at the minuscule thong bottom that exposed her ample backside. The bathing suit's high cut had no trouble showing off her hip and thigh, which was accentuated by a pair of sheer stockings sporting white lacy bands.
Looking Like A Million Bucks
Ashley flashed a beaming smile as she gazed into the camera with a gleeful look in her eye. Her tousled locks were swept to the side, hiding half of her face under a cascade of unruly curls. This gave her a flirty air that was doubled by the voluptuous display of curves.
Her ear and cheekbone were exposed, allowing her pearly-white stud earring to be seen. The jewelry mirrored her thigh bands, as well as her perfect teeth and the shine of her cheek, lending an artistic feel to the snap.
Article continues below advertisement
Beach Babe
A tag on the picture suggested that the eye-popping photo was taken by Ashley's husband, Travis Yohe. The model's life and business partner often snaps the photos she shares on her Instagram account, which range from sexy shoots for her swimsuit brand, Alexiss Swimwear, to sultry lingerie campaigns for other labels.
Travis did a fabulous job at capturing the stunner's beauty against a splendid seascape. The breathtaking scenery included a tranquil, turquoise sea and a bright-blue sky full of wispy clouds.
The beige cushion Ashley lounged on almost looked like sand as she leaned on her bent elbows and stretched out her forearms in front of her body. The angle showcased the sinuous contour of her body, teasing her hourglass silhouette.
Fans Are Hooked
Ashley's online admirers were all over the "bootylicious" post, showing their appreciation in the huge number of likes and messages. More than 45,700 people double-tapped the photo, while 574 others took the time to compliment her in the comments section.
Fans raved about her beauty and sensational curves.
"You've got buns of plenty," said one person.
"Grade A Buns, Burger King needs to call you," agreed another follower.
"Travis KNOWS he's a lucky man," was a third reply.
Others directed their remarks at Ashley's hilarious caption.
"New band name right there. Cinnamon Steel," suggested a fourth user.