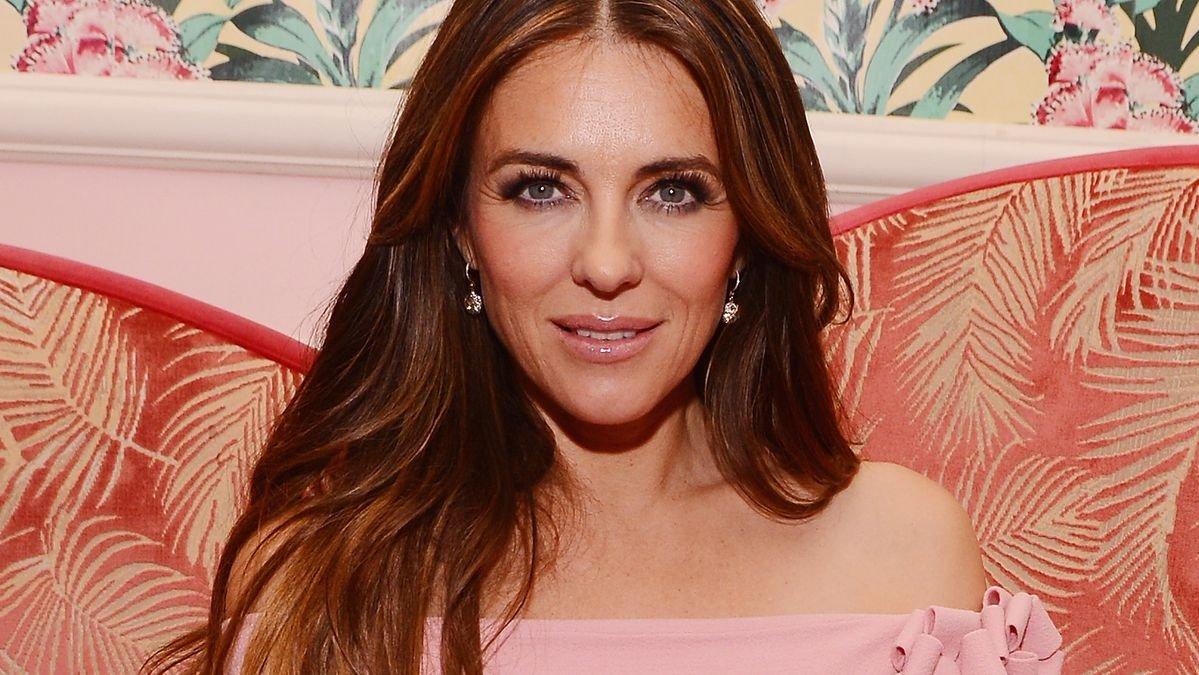 Elizabeth Hurley Gets Wild In Leopard-Print Bikini
Elizabeth Hurley dazed fans with her age-defying figure as she stripped down to a skimpy bikini for her most recent Instagram share. The 55-year-old celebrity looked hotter than ever in a leopard-print two-piece as she posed on a beach.
In her caption, the gorgeous actress tagged her eponymous swimwear brand, Elizabeth Hurley Beach, indicating the eye-popping swimsuit was one of her own designs. She branded it as her "favourite bikini," adding a "VictoireBikini" hashtag to specify the name under which the ensemble is sold on her website.
Article continues below advertisement
Releasing Her Inner Feline
Fans who wished to emulate the look were sure to be convinced by the flawless fit of the teeny beach item that beautifully accentuated Elizabeth's supple figure.
Proving once again to be the best ambassador for her brand, The Royals star struck a sultry pose with her head cocked and her thighs open. She stretched her toned midriff and proudly held her shoulders straight, leaning one arm against her cocked hip while she grazed her other thigh with her fingertips.
Wild Beauty
The Austin Powers actress looked like a total bombshell in a plunging halterneck top complete with small cups that were bridged in the middle by a stylish chain. The side straps of her bottoms were also made out of chains, ensuring the chic look featured plenty of bling.
The bikini sat below her hips, allowing her impossibly flat tummy to be admired. Her cleavage was also on display in the revealing bathing suit, whose palette flattered her flawless tan.
The photo cut off just at the middle of her sculpted thighs, perfectly showcasing Elizabeth's enviable, lean physique.
Article continues below advertisement
Ageless Goddess
The star didn't appear to be wearing any accessories, letting the swimsuit speak for itself. She let her hair down for the shoot, allowing her tousled locks to frame her face and highlight her striking features.
Her honeyed tresses looked wind-swept, which gave her a sexy nonchalant vibe. The serene sky and clear, blue sea made the perfect backdrop for her beauty.
Elizabeth shared a mirror selfie of the bikini on her brand's Instagram page as well, in which she gave her audience a closer look at the chain details adorning the stylish swimwear.
Fans Show Their Appreciation
Elizabeth's 2 million followers made quick work of showing their love for the post, clicking the "like" button on the photo more than 60,700 times in the first hour alone. The smoking-hot look also brought fans to the comments section by the masses, earning her a whopping 1,280 messages in the same time frame.
Plenty of her admirers gushed over Elizabeth's hotness and complimented the ageless beauty's fierce figure.
"Wow , absolutely gorgeous," raved one person. "Always hot and sexy," they added.
"Best body EVER!!!" chimed in another smitten fan, followed by a trail of fire emoji.
Others praised her fashionable bikini.
"It just became my favorite, too," said a third Instagrammer.
"Best still it's my favourite [sic] model wearing it," raved a fourth user.
Elizabeth recently rocked the leopard-print look in a throwback photo shared earlier this week, in which the Bedazzled star stunned in a plunging one-piece swimsuit. That upload was a tribute to her son, Damian Hurley, on the occasion of his 19th birthday.