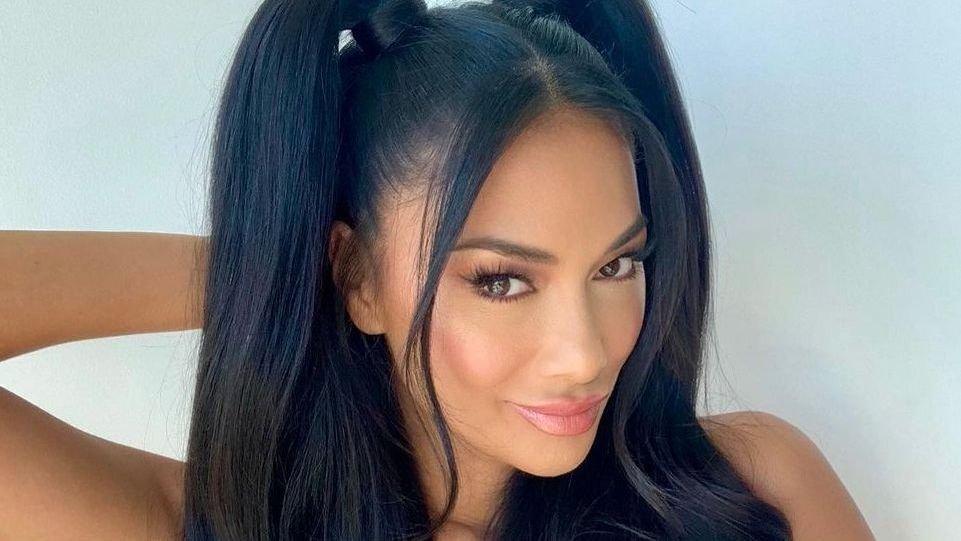 Nicole Scherzinger Busts Out Latex Bra Before 'Masked Singer'
Nicole Scherzinger was barely contained in a sexy checkered, all-tight latex getup ahead of tonight's airing of The Masked Singer. The former Pussycat Doll and reality judge made sure all eyes were on her with an Instagram update just hours before the Fox-aired series, and it was one eye-popping set of photos from the 42-year-old. Nicole, who got fans geared up for the Wednesday TV airing, went '90s Clueless style in her red elbow gloves, flared-waist skirt, and little bra, and it was more skin than fabric. Check it out below.
Article continues below advertisement
Itty-Bitty Bra Action
Scroll for the photos. Nicole, who is joined by panelists Jenny McCarthy, Robin Thicke, and Ken Jeong on the hit series, posted for her 4.8 million followers and from a set where she posed against heavy-duty and steel-framed boxes. The Hawaii native, flaunting her jaw-dropping curves, had gone tighter-than-skin in a red, yellow, and black skirt with ripply waist effects, with the whole look co-ordinating from its gloves to its cupped bra.
There was a big cleavage flash, an even bigger pout, and plenty of reasons to swipe.
See The Latex Look!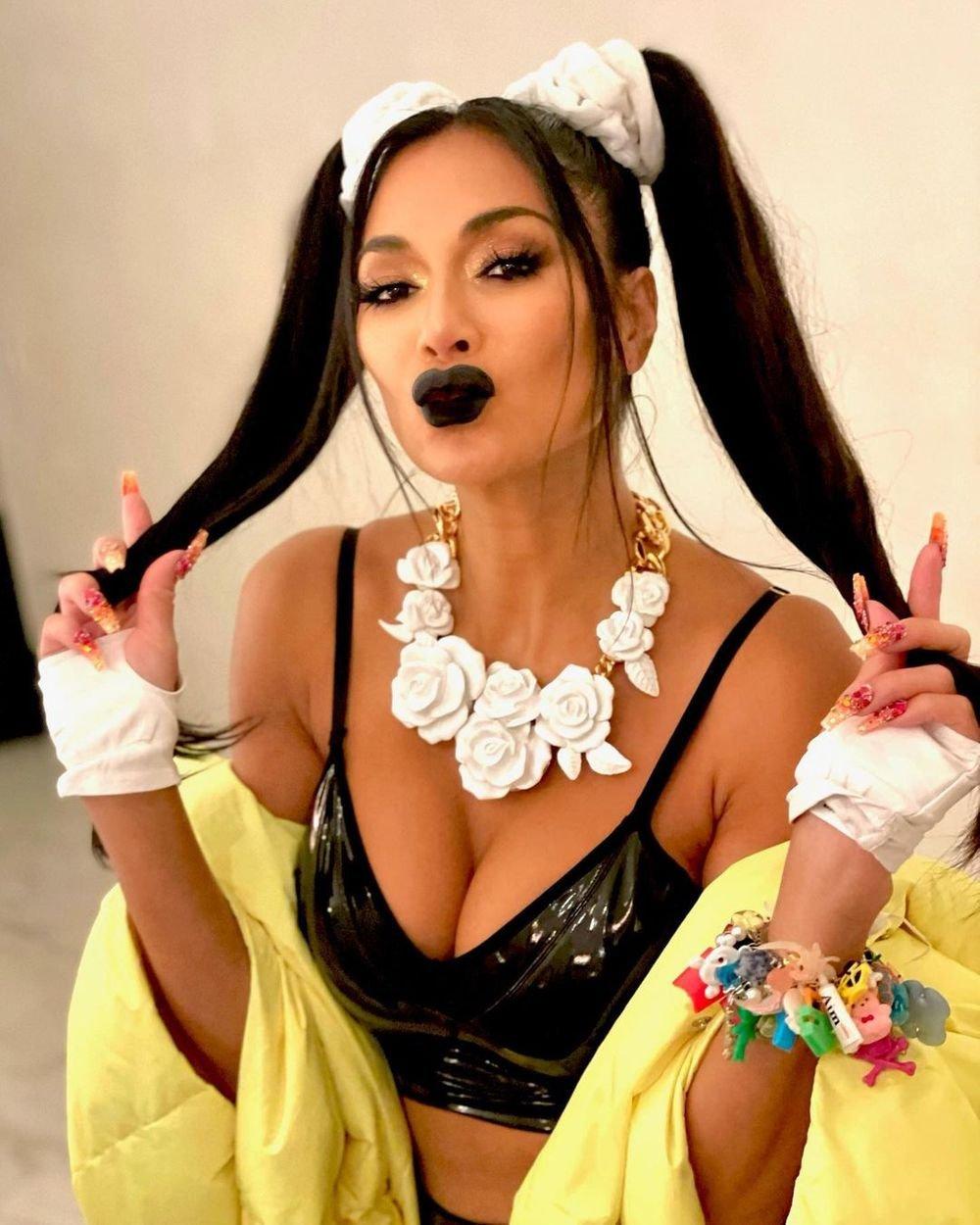 The second photo showed Nicole confidently walking on the set, with the star rocking a cat-wing eyeliner, the boldest of red lips, plus glittery drop earrings. The confidence was all palpable, as was the excitement for the 8/7 central-airing show, tonight Wednesday April 7.
"#TheMaskedSinger tonight is going to be WILD," Nicole wrote, adding: "Don't miss an all-new episode at 8/7c on @foxtv."
Quick to reply was co-judge Jenny McCarthy, who left Nicole no less than five fire emoji. See more photos after the shots, where you can swipe for the walk.
Article continues below advertisement
Career Steps Up
Nicole is fresh from signing a new deal, one that sees her joining Range Media Partners for representation. The X Factor judge was highly-praised by a spokesperson, saying:
"She can bring people to tears with her moving vocals and dry sense of humor alike. She's at the top of her game when entertaining on stage whether its acting or singing. The team assembled at Range is uniquely positioned to help maximize her myriad talents. We look forward to continuing to help her build her global brand."
Stuns In Hawaii Bikini
Nicole has been cramming her Instagram with bikini snaps from stunning Hawaii shores these past weeks, enjoying precious time with boyfriend Thom Evans and ensuring fans are treated to that epic bikini body. "Happy place," the star wrote as she enjoyed blissful ocean views ahead of tonight's airing.
Nicole was born in 1978 in Hawaii. "All of my family is still in Hawai'i, so I go home as often as possible. Being born there and knowing that I am part Hawaiian, makes me feel connected to the 'aina' and the spirit of Hawaii," she told Modern Luxury.