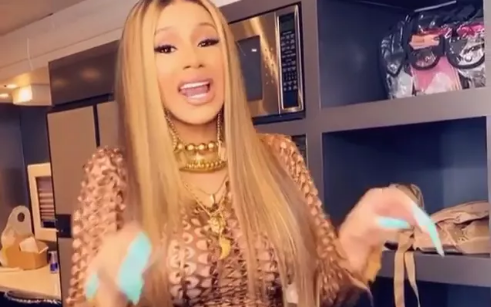 Cardi B All XXL In Suspenders Without Top
Cardi B is hanging around fully topless in only pants and old-fashioned suspenders to announce her feature with XXL. The 28-year-old rap superstar, fresh from the release of new "Up" track, is racking up likes on her Instagram for eye-popping photos bringing yet another sign that she's nowhere near done dominating hip-hop. On Tuesday, the "WAP" rapper announced she's been profiled by a new outlet, with the feature seeing the New Yorker discuss her famous 2020 "WAP" track and more. Check it out below.
Article continues below advertisement
It's XXL, All Right
Scroll for the photos. Cardi, whose Instagram following shot up after her hit pandemic track with rapper Megan Thee Stallion, jolted her 87.2 million followers today. The former stripper has now clocked over 3.5 million likes for her edgy shoot, one seeing the rapper by floor-to-ceiling windows and posing confidently in chic, high-waisted black tailored pants, no shirt, and only black suspenders just about protecting her modesty.
Cardi flaunted a big red pout, chunky jewels, and a crocodile-skin purse next to her, standing square and writing: "@xxl."
See The Photo Below!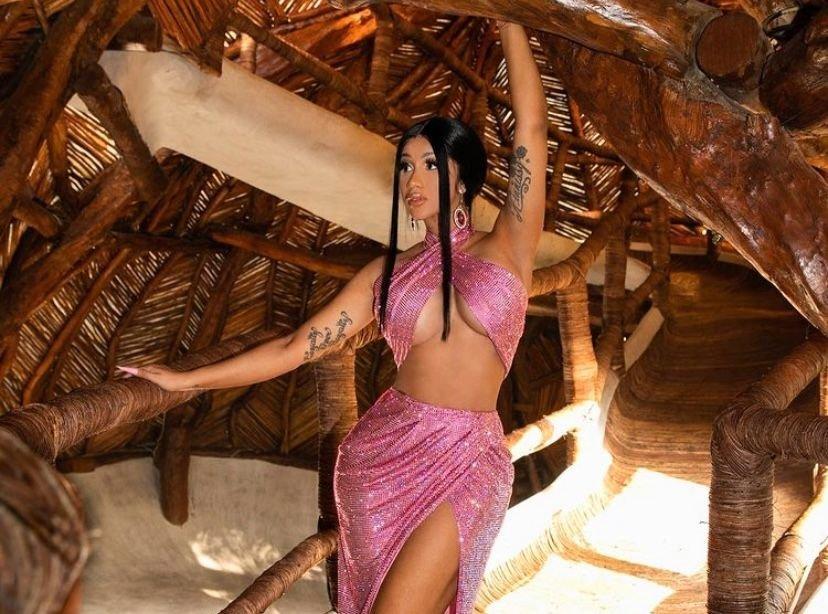 Cardi's feature, seeing her touch heavily on her music, also came with a mention of the NYC shoot, with the Grammy winner saying:
"I've been doing so much magazines and now magazines have trusted me into giving me control [with shoots]. Even huge fashion magazines, they're trusting me more now into giving control of how I want my editorial looks and what I think looks amazing. And, that's what I like to show."
See the photo below, with more and a video after it.
Article continues below advertisement
Don't Touch Her Cash
Cardi, who has been handing out cash with the Fashion Nova brand she both fronts and boasts sell-out collabs with, added:
"One thing for sure that I'm doing a lot now this year is music and making sure my business is straight. Not just signing things and not just making sure that I get new deals and everything.
"That my money is getting handled great. That I got good lawyers that's handling my sh-t."
-
"That my money is getting handled great. That I got good lawyers that's handling my sh-t."
Cardi has been splashing the cash on infant daughter Kulture, shared with on-off baby daddy husband Offset. More below.
$10 Million Deals
Cardi, who has rapped about making tuna sandwiches and now "making the news," did not hold back on dropping figures when it comes to her endorsement and deal potential. The Pepsi and Reebok face stated:
"I just feel like if you want to keep hiring me, I figured that you're making a lot of money out of me. I just feel like that little 2 million, that little 3 million, I mean, sometimes even a little five million, 'cause I get 5 [million], $10 million deals."