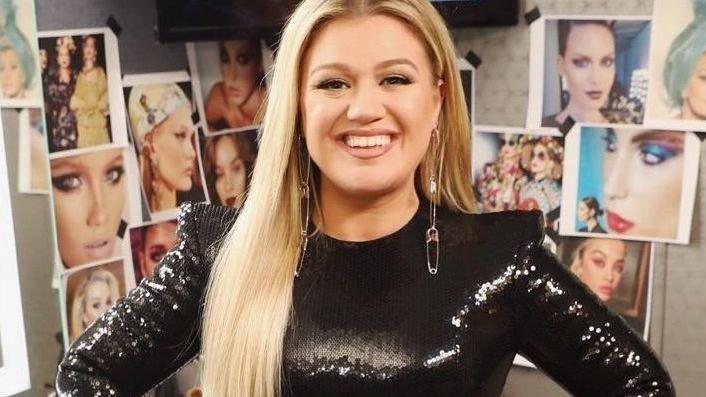 Kelly Clarkson Suffers Technical Malfunction In Peasant Dress
Kelly Clarkson was all skimpy peasant dress and suffering a technical cheese malfunction ahead of The Voice airing last night. The 38-year-old singer and American Idol winner has been making headlines since March 22 for her absence from the NBC competition series, with the blonde unwell and singer Kelsea Ballerini filling in for her. On Monday night, Kelly updated her Instagram multiple times with videos of herself in coaching mode, but there was an admission of too much cheese, and it caused a technical malfunction for the star. Check it out below.
Article continues below advertisement
Too Much Cheese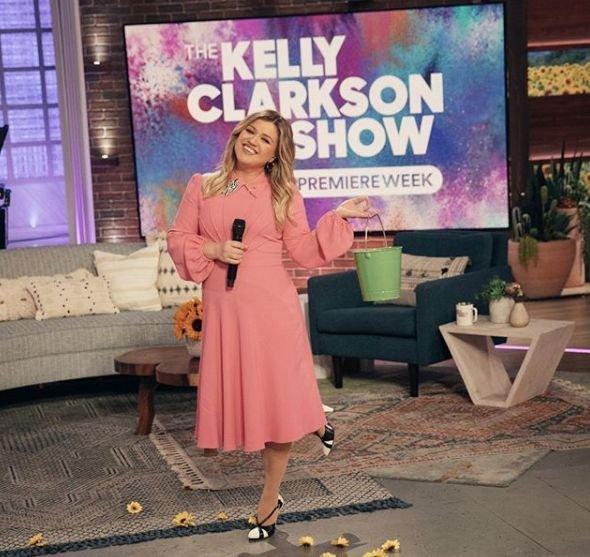 Scroll for the video. It comes as last night's Battle Rounds for Season 20 of the series once again saw Clarkson absent, with "Hole In The Bottle" songstress Kelsea again taking her place. Kelly has not, however, abandoned the show she fronts, with her videos seeing her coaching a competitor to perfect British singer Ed Sheeran's "Thinking Out Loud" song.
Telling the competitor she wanted to hear more "ache" in her notes, Kelly delivered the perfect vocals on her IG, but her "Honey nowwwwww" came with an oops moment.
See The Video Below!
Kelly, looking gorgeous and highlighting her massive weight loss in an earthy-toned, patterned, and plunging peasant-style dress with cute string ties, also wore a chic tan hat as she was filmed in the studio, with the mom of two then getting very honest about what she ate the night before.
"Sorry," Kelly said, clearing her throat and totally interrupted by it. "Sorry. I shouldn't have eaten cheese last night, apparently," she continued. "It was a nice smoked gouda." See the "note to self" after the video!
Article continues below advertisement
'Note To Self'
Humorously taking to her caption, the morning show host wrote: "Note to self. No smoked gouda before rehearse. Totally worth it though. #TeamyKelly #TheVoice."
Kelly's absence has been explained. Host Carson Daly told viewers the singer was sick last month, stating: "Kelly is staying at home but she's watching the battles remotely, and we were very lucky enough to get her good friend and our good friend, [Kelsea Ballerini]."
Kelsea, who has told competitors to just "pretend" she's Kelly, has been proving might popular. See her video!
Kelsea Ballerini Steps In
Kelsea, who has been making her own pandemic headlines for her killer bikini body and Chick-Fil-A "dates," took to Instagram seven days ago to confirm she was having the time of her life on The Voice, now set to welcome singer Ariana Grande as a replacement for coach Nick Jonas.
"An incredible whirlwind sitting in for my girllll @kellyclarkson for the next few weeks of battle rounds on @nbcthevoice starting tonight! and let me say, ITS THE TALENT THIS SEASON FOR ME," Ballerini wrote.