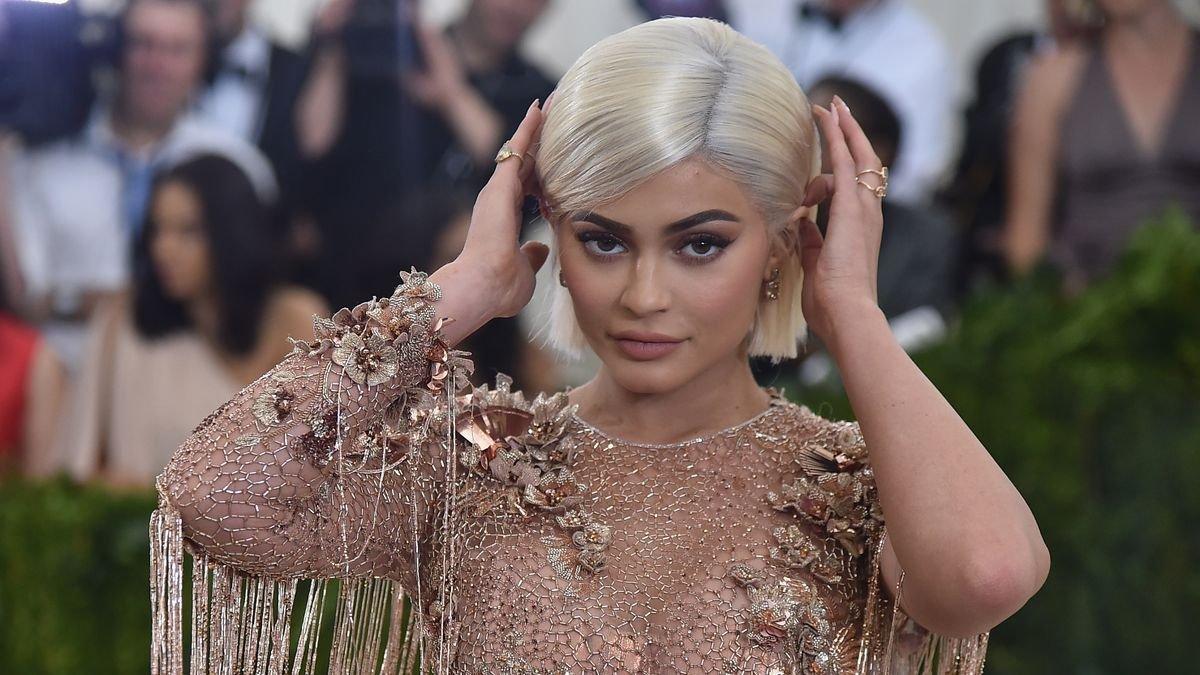 Kylie Jenner Gives Off Golden Goddess Vibes In Sun-Kissed Bikini Snaps
Kylie Jenner headed into the weekend with a sultry Instagram update that left many of her over 223 million followers wanting more. The social media star and makeup mogul posed on a sunny terrace in a revealing bikini. She presented her hourglass figure in two photos that captured her internet-famous curves from different angles, kicking off the end-of-the-week relaxation in style.
The socialite's number-one fan, Johnny Cyrus, was among the first to react to the post.
"Cheers," he wrote, followed by a pair of clapping-hands emoji. "How much tequila will you have this weekend haha," continued his message, which was liked by 1,920 people.
Article continues below advertisement
A Vision In Yellow
Kylie looked like a golden goddess in a yellow two-piece bikini that accentuated her jaw-dropping curves. She wore a stylish crop top that cut off at the chest line, showing off her enviable abs. The swimsuit was complete with itty-bitty bottoms that emphasized her small waist.
Although the top boasted a mock neckline that hid her décolletage entirely, it clung tightly enough to her chest to highlight her buxom assets. Likewise, Kylie's voluptuous hips and thighs were exposed by the high-cut bikini, making for an overall seductive look that did nothing but favors for her sinuous physique.
Looking Like A Ray Of Sunshine
The gorgeous celebrity displayed her perfect figure in profile, showcasing her taut midsection and strong, curvy thighs as she put one leg in front of the other. She turned her head away from the camera, causing her long tresses to swirl around her.
Snapped in front of a floor-length window, Kylie teased her bodacious posterior in her reflection, which also captured her sexy pins in full.
"Thank god for windows," YouTuber Alan Shokohi quipped in the post's comments section, earning 1,018 likes.
"Turn around for goodness sake??" said another Instagram user.
Article continues below advertisement
Fans Go Wild
Kylie also thrilled fans with a frontal view of her spectacular curves and chic swimwear. The second photo offered a closer look at her ribbed bikini and sophisticated accessories.
She wore small hoop earrings with a metal core and a transparent cover, which matched the sizeable bracelet on her wrist. She finished off the hot look with a discrete ring and an elegant black-and-white manicure that complemented her jewelry.
While the internet sensation didn't tag the maker of her bikini, fans did a bit of digging around and uncovered it was a Cleonie Swim design. Photos of Kylie wearing the yellow two-piece were posted on the brand's Instagram account on the same day.
Her Sultry Curves Score Over 6.5 Million Likes
The sultry offering made a splash with Kylie's legion of online admirers, racking up more than 6.5 million likes and over 16,100 comments in just 11 hours.
A great number of followers complimented her outfit, telling Kylie she looked gorgeous in yellow.
One person penned a lengthier message of appreciation for the fashion icon.
"Wish all your family happy and blessed Ester [sic] holidays. You are inspirational young lady."
-
"Wish all your family happy and blessed Ester [sic] holidays. You are inspirational young lady."
Kylie shared more photos of the look in a follow-up post that netted her over 4.1 million likes and 12.100-plus messages. Those pictures, which she captioned with a banana emoji, included an extreme close-up of her toned tummy and tantalizing curves.