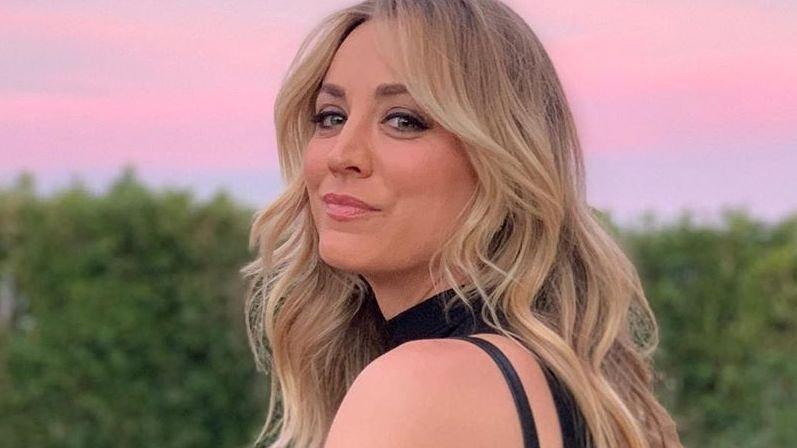 Kaley Cuoco Burns PB & Jelly In Skimpy Shorts
Kaley Cuoco is dripping mad sweat and climbing a non-existent wall to burn off her peanut butter and jelly sandwich. The 35-year-old sitcom star, known for her grueling workouts, today updated for her 6.6 million Instagram followers with a mega sweat session and a peek at what she eats. Kaley, who made headlines some years ago for revealing she eats the "same little bit of peanut butter on toast" every day, proved that some things just don't change. See her workout below.
Article continues below advertisement
Feed Her PB & J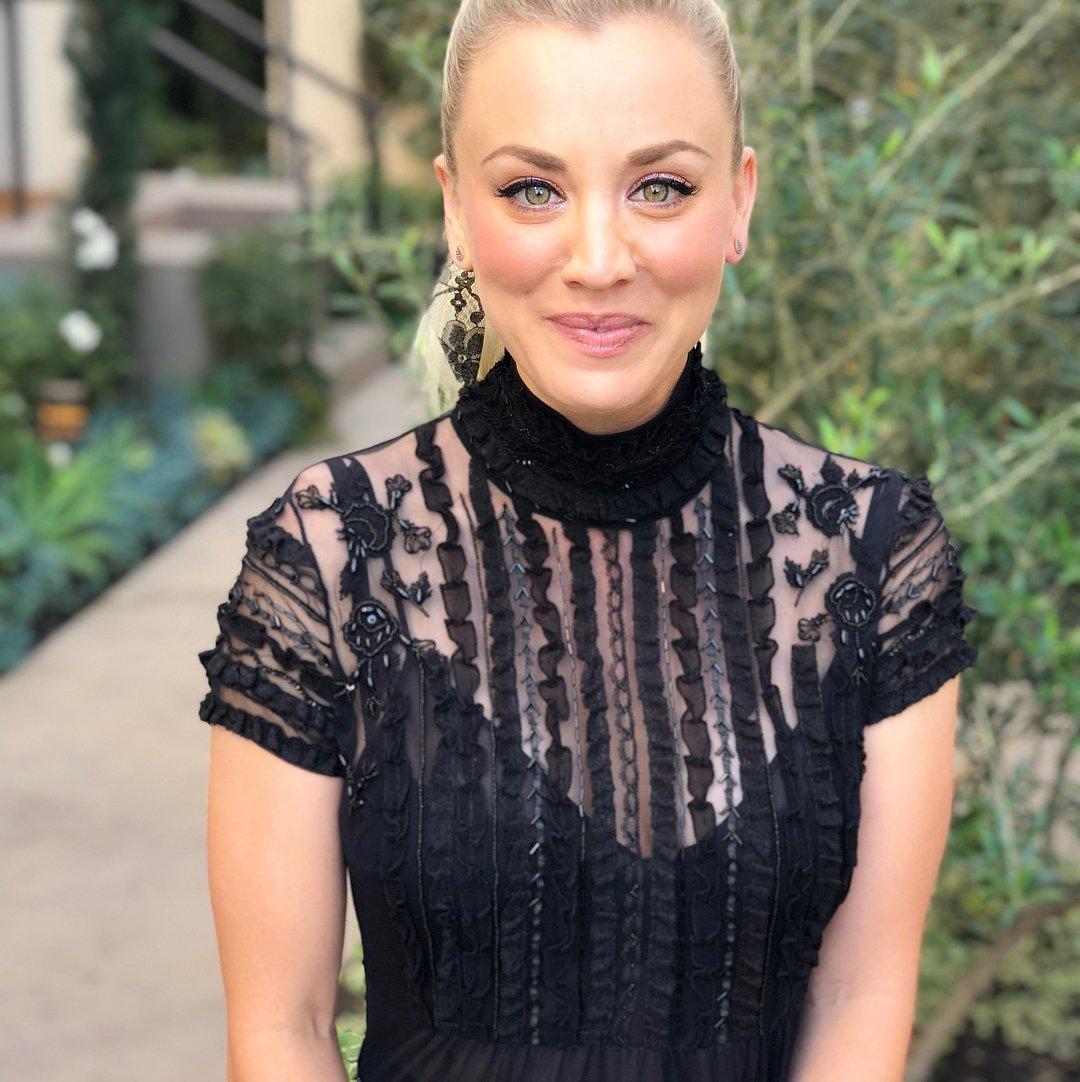 Scroll for the workout. Kaley, who has divulged a love of In-N-Out and keeps her food pretty unfussy, kicked off by filming an indoor surface and a peanut butter and jelly sandwich, one the Big Bang Theory actress revealed was actually prepared by her mother.
"MY MOM HAS BEEN LEAVING ME A PB&J ON MY TACK TRUCK TO EAT BETWEEN RIDES. IS THAT THE CUTEST," Kaley wrote as a small sandwich bag contained the popular snack. Quick to follow were horseback riding videos of the blonde, with Kaley then hitting the gym for more.
See Her Wall Climb!
Kaley, who trains with trainer Ryan Sorensen, was then seen burning major calories and using some futuristic cardio equipment to help her. Fans saw Kaley energetically climbing a virtual stair master fashioned into an upright wall device, one that was clearly challenging as Cuoco was seen huffing and puffing.
The wardrobe was bang on-trend. Kaley was in tight black bike shorts, a matching top, plus an AIR JORDAN white tank and sneakers, with her signature blonde hair up in a messy bun.
Article continues below advertisement
Scroll For More Photos!
Going at it madly and not stopping, Kaley took to her caption, saying: "STARTING OUT MY DAY WITH THE @versaclimber it's a love hate relationship."
The interviews aren't regular, either, with Kaley admitting to Women's Health that she found yoga via hating running. "I realized I don't like running…I refuse to do it. I like spinning, so I try to mix that in. When I found hot yoga, I fell in love with it and was like, this is my thing," she told the magazine. See more photos below.
What She Eats
Speaking in 2016, Kaley revealed: "When I wake up, I have the same little bit of peanut butter on toast every morning." The actress who now eats plenty of home-sourced produce from husband Karl Cook's gardening, has also been upping her coffee game. The "A Cup of Cuoco" host, whose Instagram series is wildly popular, landed herself a promo gig by virtue of her connoisseur last year, fronting coffee giant Starbucks.
Kaley continues to make headlines for HBO Max series The Flight Attendant, now renewed for a second season.