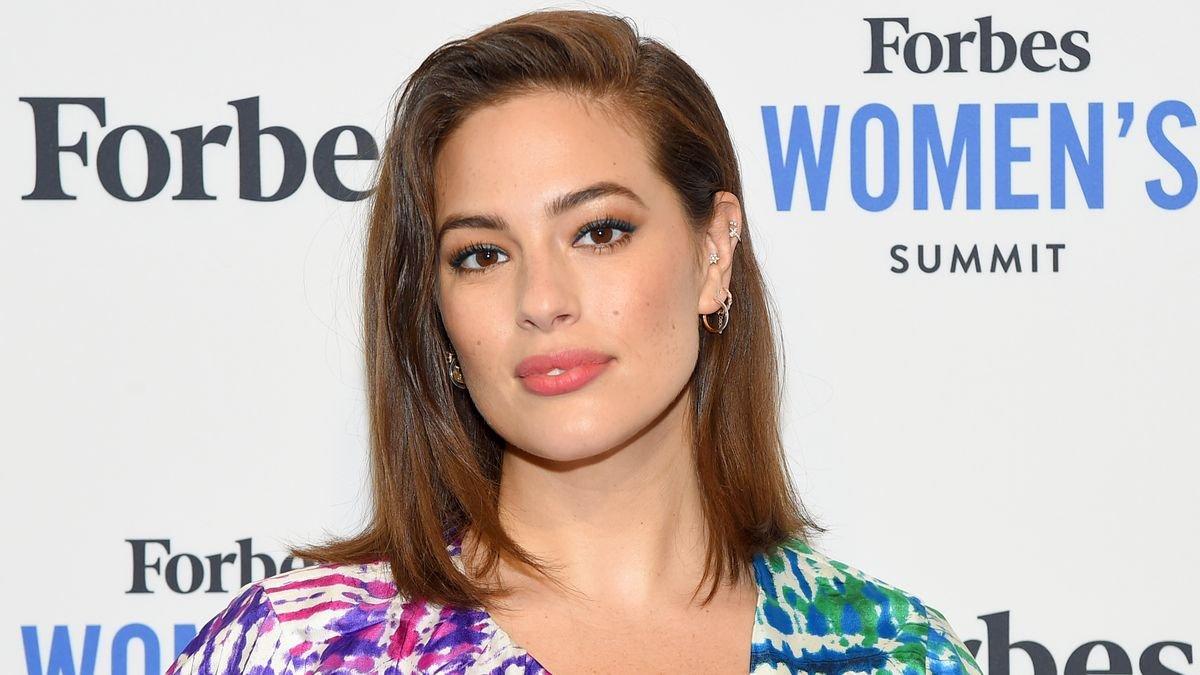 Ashley Graham Slays In A Chic Look & Gives Fans A Glimpse At Mom Life
Voluptuous model Ashley Graham stunned her 12.2 million Instagram followers with her latest post, a trio of snaps in which she showcased a casual at-home look while also giving her fans a glimpse into her life as a mom.
In the first shot, she posed outdoors on a patio area with lush green grass visible to her left, and a tall hedge that appeared to be covered with lights or small white flowers in the background. The simple space allowed her ensemble to take center stage.
Article continues below advertisement
Luscious In Leather Pants
A portion of her outfit was from the brand Veda, whose Instagram page she made sure to tag in the first slide. She wore a pair of high-waisted black leather trousers that made a major style statement.
The waistband settled just below her belly button, hugging her shapely hips, and the fabric draped over her voluptuous thighs and calves, becoming a bit looser as they approached the ground for a wide-legged look.
The tips of her shoes peeked out from the hem of her trousers.
Bombshell Vibes
She paired the bottoms with an oversized white cropped sweatshirt with some black typography on the front. The shoulder seams settled part of the way down her upper arms and the cuffs went past her wrists, adding to the casual feel of the look.
Ashley's leather trousers had pockets, and she placed one hand in her pocket while holding a small bag in the other.
Her long brunette locks were styled in a textured look that finished off the overall ensemble, giving her a casually gorgeous vibe.
Article continues below advertisement
Sexy Selfie
The second photo was taken indoors, and Ashley hooked one thumb into the waistband of her bottoms as she held a cell phone in a bright orange case in her other hand.
She kept her gaze focused on the phone as she captured a selfie in an ornate mirror, with a few glimpses of her space visible in the background, including a sleek fireplace and a flat-screen television with a cartoon playing on it.
She referenced the choice of show, mentioning that her child was watching PawPatrol.
Voluptuous Vixen
Her fans absolutely loved the share, and the post racked up over 140,900 likes within 18 hours of going live.
"Those pants," one fan wrote, followed by a heart eyes emoji.
"Goddess," another chimed in.
"You are so stunning!!!" a third fan remarked.
"Living for The exposed cords and random kid stuff on the floor," yet another commented, loving Ashley's peek at mom life.
While she wasn't revealing too much skin in her latest share, Ashley isn't afraid to show off her curvaceous figure. Earlier this month, as The Inquisitr reported, she tantalized her fans with a sexy selfie in which she rocked black lingerie.