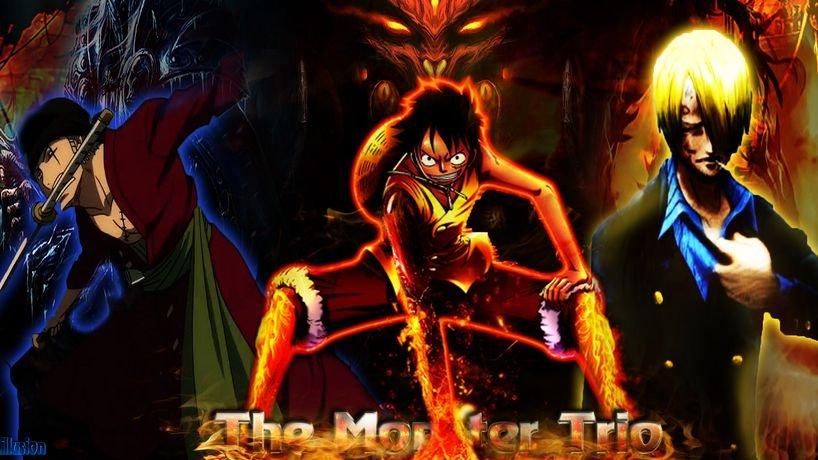 'One Piece' Chapter 1009 Spoilers: Red Scabbards Take Down Orochi, Big Mom Thrown Out Of Onigashima
One Piece Chapter 1009 is yet to be officially released but spoilers have already started surfacing on the web. According to the spoilers posted on Reddit, the upcoming chapter of One Piecemanga will feature two epic fights, including the faceoff between the Red Scabbards and Shogun Kurozumi Orochi. It will also show the continuation of the battle between the members of the Worst Generation and the two Emperors of the Sea at the rooftop of Emperor Kaido's mansion in Onigashima.
Article continues below advertisement
Shogun Orochi Versus Red Scabbards
After recovering from their injuries, the Nine Red Scabbards decided to immediately return to the battlefield. While Ashura Doji chose to deal with the fake Kozuki Oden created by Kanjuro and Inuarashi was engaged in a one-on-one fight with Beast Pirates All-Star Jack the Drought, Kinemon, Denjiro, Nekomamushi, Kiku, Izo, Kawamatsu, and Raizo went on a mission to find Kozuki Momonosuke.
However, it isn't Momonosuke that they would find in One Piece Chapter 1009, but Shogun Orochi. Upon meeting him, the remaining members of the Nine Red Scabbards would be left with no choice but to face the evil shogun of the Land of Wano. Luckily, despite transforming into his Yamato no Orochi form, the spoilers revealed that the Red Scabbards would still succeed to take down Shogun Orochi.
Worst Generation Starting To Get Overwhelmed by Kaido & Big Mom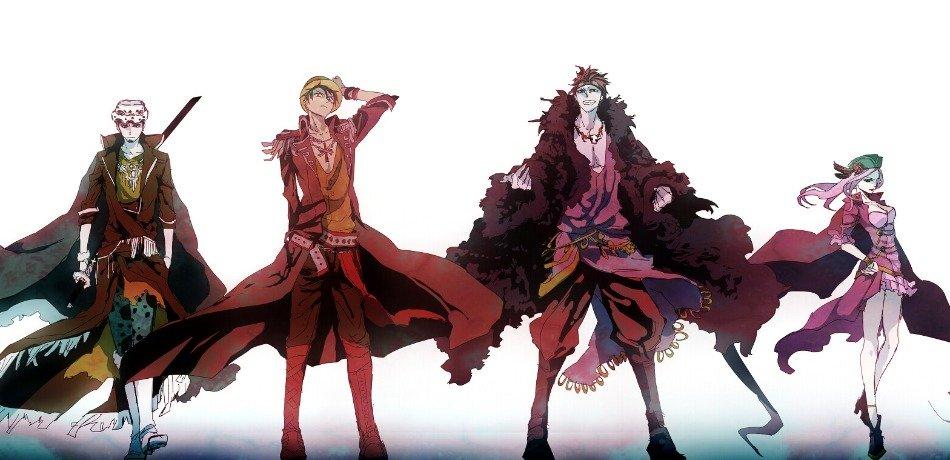 Meanwhile, in One Piece Chapter 1009, the members of the Worst Generation - Monkey D. Luffy and Roronoa of the Straw Hat Pirates, Eustass "Captain" Kid and Killer of the Kid Pirates, and Trafalgar D. Water Law of the Heart Pirates - start to realize the difference in battle power between them and the two of the Four Emperors of the Sea, Kaido and Big Mom. The upcoming chapter of One Piece features Kaido and Big Mom launching a combined attack that leaves Pirate Hunter heavily injured.
Article continues below advertisement
Big Mom Thrown Out Of Onigashima
To have a realistic chance of winning the war, the Worst Generation decided that it would be best for them to get rid of one of Kaido and Big Mom. In One Piece Chapter 1009, Kid asks Law to use his devil fruit ability to send one of them to another location. Law said that it wouldn't be possible since their Haki is very strong.
Luckily, they would find a way to weaken Big Mom. After successfully immobilizing Zeus, Prometheus, and Napoleon, Kid and Law would unleash an attack that would throw Big Mom out of Onigashima.
Big Mom Likely To Be Alive
According to One Piece Chapter 1009 spoilers, Big Mom falls into the sea after taking the powerful blow from Kid and Law. Since she is also a devil fruit user, being submerged in the sea would put Big Mom's life at risk. However, it is highly unlikely that Eiichiro Oda ends Big Mom's story in such a manner.
However, though there's a huge possibility that she is still alive, it would be hard for Big Mom to quickly return to the battlefield without the help of her homies, Zeus, Prometheus, and Napoleon.