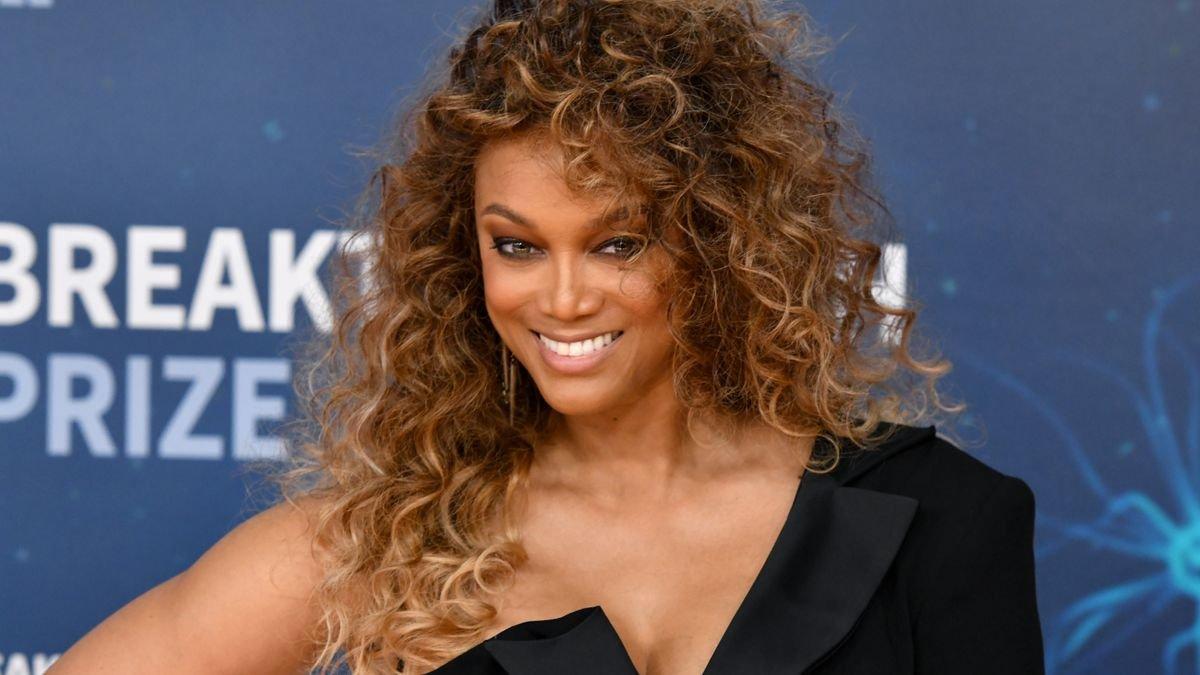 Tyra Banks' 'Dancing With The Stars' Return Causes Backlash
Tyra Banks is returning to host Dancing with the Starsfor the ABC reality competition's 30th season, and it's evident that some viewers don't see the news as something to smize about. According to Variety, she'll be working alongside four judges this time around, as British native Len Goodman will be able to return to the United States. The other members of the judging panel are the same three who appeared on Season 29: Derek Hough, Carrie Ann Inaba and Bruno Tonioli. Two faces some fans want to see but won't are those of the show's former hosts.
Article continues below advertisement
Tyra Teases Her Second Chance To Win Over Fans
Some DWTS viewers were devastated when it was revealed that Tyra would be replacing longtime hosting duo Tom Bergeron and Erin Andrews last season. The anti-Tyra brigade's dislike was intense. They called for Tyra to be fired for a multitude of reasons, and they blamed her when the show's ratings decreased after the season premiere.
However, the haters' online campaign to get the America's Next Top model creator ousted clearly failed, and she took to Instagram to tease her return with the post below.
Glam On The 'Gram
Tyra's slideshow included two glamorous selfies. She always made sure to dress to impress on DWTS, but her pics placed the focus above the neck. Her first beauty look included yellow eyeshadow on her eyelids and contrasting gray shadow above both creases. Her hair was styled in springy curls.
For her second look, she rocked glittery pale pink shadow and wore her hair pulled back with a headband and clips. Her post also included a promo pic of mirror ball lips.
Article continues below advertisement
Tyra Still Has Plenty Of Detractors
Many of the responses to Tyra's IG post were positive, with scores of her 6.7 million followers letting her know how happy they are that she's coming back to the ballroom.
"Sooo excited!! Can't wait!!" wrote one Instagrammer.
"I'm so excited for another season! You're gonna slay as always Ty Ty!" commented another fan.
However, some Dancing with the Stars fans on Twitter weren't so kind.
"Guess I'm officially not watching Dancing with the Stars ever again. Did they not get how horrible Tyra Banks was. Yet bring her back for another season," wrote one unhappy viewer.
"Honestly, I only watched during pandemic times to bleach my brain with mindless sparkly flotsam, but Tyra Banks was just too much to endure," read another tweet.
There were even fans who have nothing personal against Tyra who don't want to see her on the show again.
"OMG! Just heard Tyra is back. NO! I have been a fan since the beginning & could barely get thru last season with Tyra. I like her fine but NOT FOR THIS SHOW! Only way I could get thru was to dvr it & fast forward thru her! I will not watch anymore. Too bad. You killed a great show," tweeted another upset netizen.
Was Tyra's First Season A Success?
While talking about her haters last October, Tyra couldn't help but gloat over how well Dancing with the Stars was doing at the time ratings-wise. She suggested that the voices of her critics were simply being overamplified, and she posited that those who were complaining about her were people who "don't like change." She deemed the criticism "crap" and said that the network was happy with how she was doing.
According to The Hollywood Reporter, total viewership from Season 28 to Season 29 actually dropped from from 6.73 million to 6.19 million. However, Tyra's presence possibly helped the show improve in the same-day ratings for the adults 18-49 demo, which saw an increase from 0.86 to 0.95.