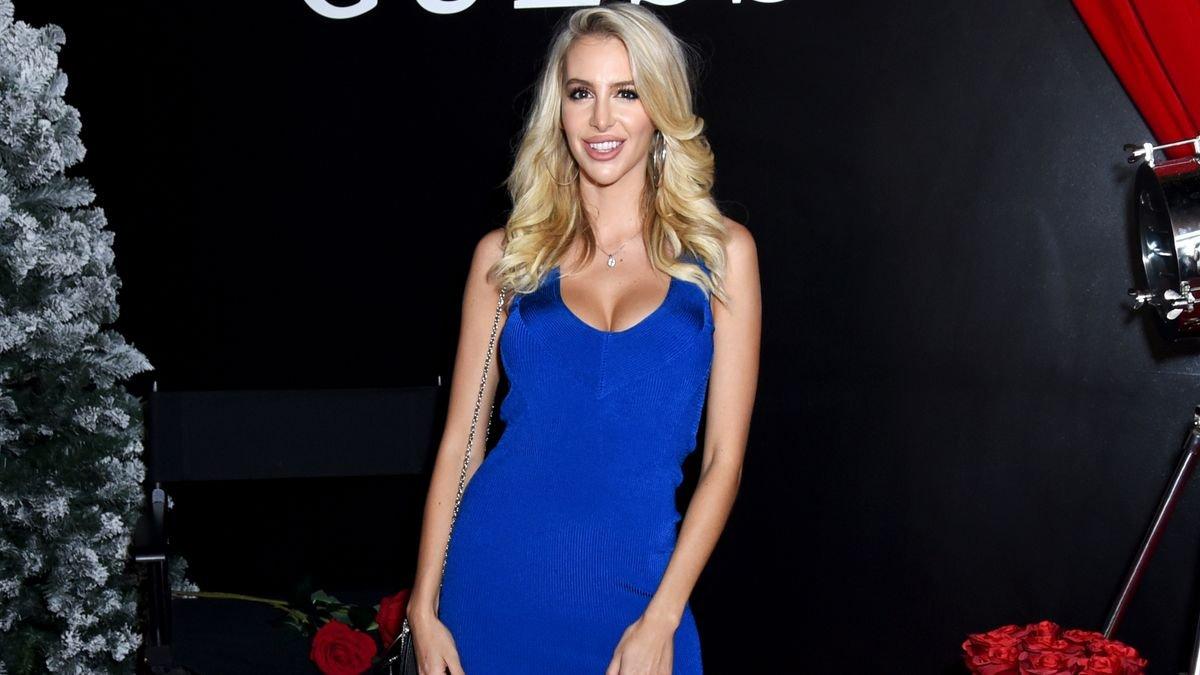 Bri Teresi Rocks The Boat Teeing Off On A Yacht While Wearing A Skimpy Bikini
Blond bombshell Bri Teresi knows how to look good while having fun. Over the weekend, she shared a video that showed her doing both. The fun clip featured Bri hitting a golf ball off of a yacht while sporting a bright teal bikini.
Article continues below advertisement
She Rocked The Swimsuit
The yacht appeared to be on a section of an ocean with no other boats in sight. It looked to be a perfect day to be on the water as fluffy clouds filled the sky.
The video began by showing the model from behind at a slight side angle as she leaned over preparing to hit the golf ball. The pose emphasized her shapely back and shoulders as well as her toned thighs and butt. She then hit the ball with a powerful swing.
She Did The Happy Dance
After hitting the ball, Bri held her hands in the air flashing the peace sign as someone in the background began yelling. She also stood with one hip cocked, taking the time to flaunt her bodacious booty. She turned to face the camera, showing off her flat abs. With a smile on her face she began to dance around while grinning ear to ear.
The popular influencer's skin looked flawless in the sun, and her shoulder-length hair blew in the wind.
Article continues below advertisement
Her Fans Loved The Shot
In the caption, she indicated that she was having fun while also pointing out that the ball was biodegradable.
Bri's fans had nothing but good things to say about the swing — and how fabulous she looked.
"The body, the balance, the ball—I couldn't do anything that's going on here," joked one admirer.
"And you are so adorable Bri, withe [sic] the cutest swing," a fourth follower commented.
"Wow great hip movement with that swing young lady," wrote a second fan, adding two blue hearts.
That Form Is Perfection
"Not sure how far it went but that form is perfection," a third fan added with several heart-eye smiley face emoji.
Earlier in the year, Bri shared a snap that saw her participating in another sport while looking smoking hot. The snap featured her fly fishing while wearing a skimpy bikini top and a pair of tiny denim shorts. The swimsuit was a sunny yellow color, and it put her voluptuous chest on display. The shorts had a low-rise front that gave her online audience a good look at her flat abs.