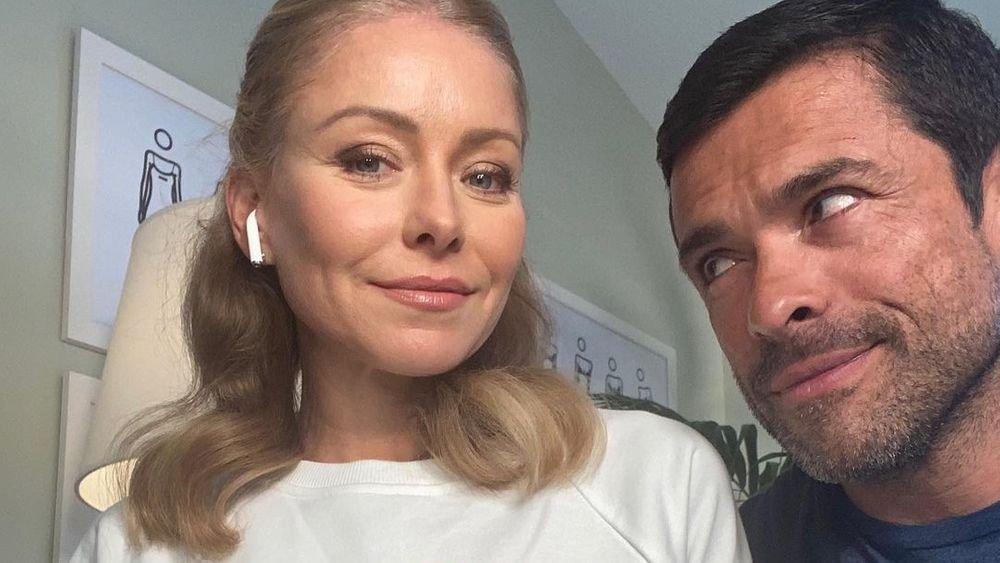 Kelly Ripa's Bikini Kiss Attracts Comment From Husband
Kelly Ripa, dripping-wet in a bikini kiss and a little drier in another has been making headlines. The 50-year-old talk show queen kicked the weekend off to a bang with a giant PDA including 1996-married husband Mark Consuelos, with the "Live! With Kelly and Ryan" host featuring on both her own Instagram and her husband's. Kelly's 2.9 million followers yesterday got a big swimsuit-clad smooch as the blonde counts down to her husband turning 50, with "Riverdale" star Mark then proving two can play at this game.
Article continues below advertisement
Showing Big Love
Scroll for her photo, and his. Kelly, herself turning 50 last year, will, on March 30, find it's a twinning age deal with her former "All My Children" co-star. Marking the upcoming birthday, the mom of three shared a stunning and very passionate kiss, one taking fans back to 2011 and a beachy vacation bringing Mark shirtless and Kelly in a skimpy, orange-strapped swimsuit.
The major kissing action came with a gushing caption from Ripa who wrote: "2011 a light PDA moment in celebration of #MC40. 🥳 countdown to #MC50 which will be a virtual celebration this year 🎂 "
Scroll For The Kiss!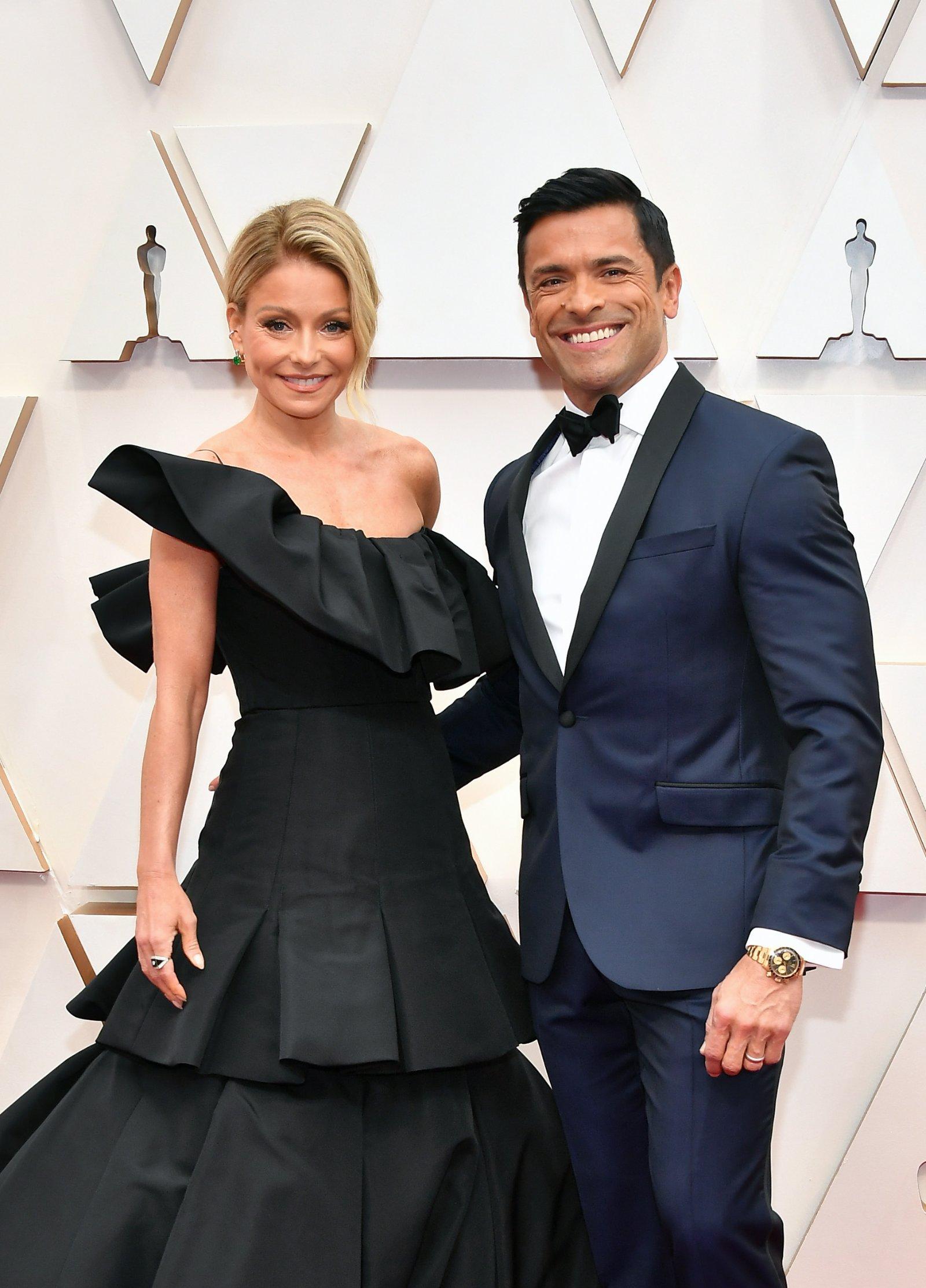 Mark took a matter of hours to post his own version, this time showing a similar kiss and Kelly with wet hair. The shirtless action was back, with the CW star also offering a swipe-right taking fans back to "All My Children" - Kelly and Mark met on the set and eloped back in 1996.
The actor also replied to his wife's post, leaving her a flirty and romantic note. "You are the best. I love you and hope to kiss you very soon!!!!!❤️❤️❤️❤️❤️," he wrote.
Article continues below advertisement
See What He Posted!
The Insta-flirting, last year seeing 19-year-old daughter Lola Grace admit she was "disgusted" by Kelly's thirst trap photos of Mark, kept on going. Mark had written: "I'll match your #fbf @kellyripa with same kiss different beach March 1996 ♥️♥️♥️Jamaica episode #allmychildren Haley & Mateo forever."
Wife Kelly was likewise quick to flirt back, writing: "You have been sexy your entire life. There, i said it. ❤️" Leaving a like was Kelly's "Live!" co-host, 45-year-old Ryan Seacrest, himself hosting alone the whole of last week as Kelly took time off. Scroll for more photos.
Marriage Is A 'Marathon'
Kelly, who has been married over 24 years now, has opened up on the secrets behind making it last so long. Speaking on "Live!" the blonde revealed her analogy.
"You're going to fight, you're going to have disagreements. Relationships, marriages are not sprints, it's a marathon," she said. "There's going to be like, mile 24, when you're like, 'I quit.' But you just got to push through. Just push through."
Mark made headlines last year as his wife turned 50. He called her "so sexy" in stunning grass-set photos.