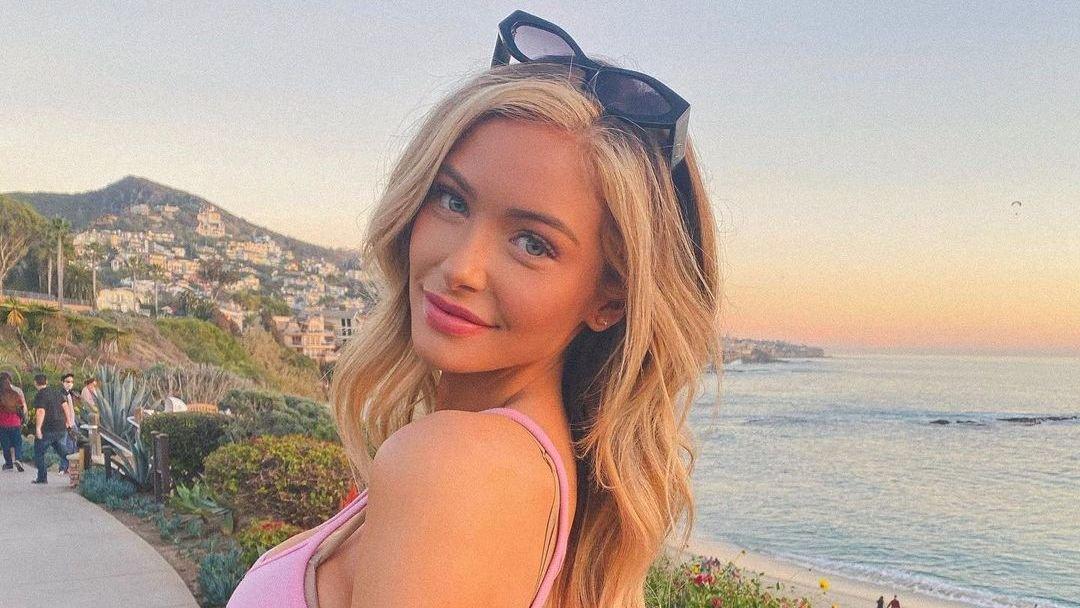 Hannah Palmer Is A Glowing Goddess At The Beach In Latest Instagram Share
Blond bombshell Hannah Palmer thrilled her 1.8 million Instagram followers with her most recent share, a gorgeous duo of snaps taken at the beach.
She tagged a video production company in the first slide, giving the brand credit for capturing the breathtaking images.
Hannah posed on a sandy beach that was completely empty and seemed like an oasis. The sand beneath her was illuminated by the sun, and lush greenery was visible in the background, although her surroundings were blurred so that the focus remained on Hannah.
Article continues below advertisement
Blond Beauty
Hannah showcased her fit physique in a pair of black bikini bottoms that had an incredibly simple silhouette. She had her body angled to the side so that not all of the bottoms were clearly visible. A thick strap stretched over her hips, accentuating her pert posterior and hourglass shape.
Her calves were tucked underneath her thighs, legs slightly spread, as she soaked in the sunshine on the sandy beach.
She paired the bottoms with what appeared to be a matching black bikini top, thin straps extending around her neck.
Glowing Goddess
She finished off the look with a pale blue cardigan that had a slightly oversized fit, with the fabric draping over her upper arms and chest. She had a few buttons on top undone, giving her followers a peek at her cleavage. The piece had a small logo over her breast on one side, drawing even more attention to her chest.
The cardigan was a cropped piece, with the hem extending just a few inches below Hannah's breasts and leaving plenty of her toned stomach on display.
Article continues below advertisement
Radiant Queen
She accessorized with a pair of small dangling earrings, and her blond locks were styled in tousled, beachy waves. The setting sun illuminated her flawless skin and she kept her gaze focused on the camera as she posed for the first image.
In the second shot, Hannah switched up her pose and leaned forward, placing both hands on the sand in front of her. She maintained eye contact with the camera, looking sultry and seductive as the sun soaked her curvaceous figure.
Tantalizing Curves
Her fans absolutely loved the share, and the post racked up more than 68,900 likes within 13 hours of going live.
"Bronzed beauty," one fan wrote, followed by flame emoji.
"Gorgeously stunning as always," another chimed in.
"Sun-kissed goddess! It's crazy how much your beautiful eyes stand out in a full body shot," a third fan remarked, captivated by Hannah's piercing baby blues.
Hannah loves to delight her fans with all kinds of sexy shares. Earlier this month, as The Inquisitr reported, she rocked a tight black corset top that could barely contain her ample assets, paired with some light-wash jeans and a playful braided hairstyle.