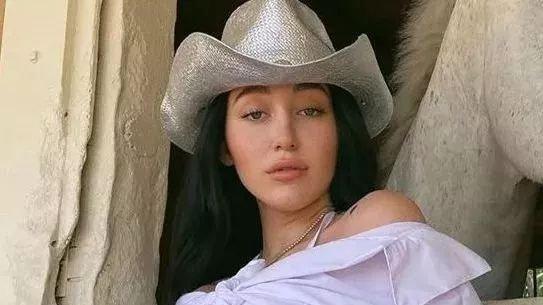 Noah Cyrus Hangs Around A Toilet In Glitter Bikini
Noah Cyrus is stripping down to glitter bikinis and knee boots while hanging around bathrooms. The 21-year-old singer and sister to Miley Cyrus, fresh from her headline-making Grammys dress, was back to the skimpy swimwear over the weekend, posting for her 6 million Instagram followers and going both sexy and unusual. Noah, who made 2020 headlines for giving "WAP" a go in a bikini, was proving she can rock the two-pieces in just about any scenario. Check out the latest attempt below.
Article continues below advertisement
Late-Night Action
Scroll for the photos. The come as Noah, who was this year nominated for Best New Artist, continues her career wins despite not having won at the 63rd Annual Grammy Awards this month. The "July" singer has collaborated with PJ Harding for new track "You Belong To Somebody Else," with her photos coming promoting the beats.
The shots, a little blurry and with a slight polaroid finish, showed Cyrus posing in a wood-paneled bathroom and with both a tub and toilet visible as she flaunted her killer body in the tinest silver and glitter bikini.
See The Photos Below!
Posing seductively in the stringy two-piece and wearing light blue lace-up boots rising to her knees, Noah was snapped leaning against woods, then resting her rear on the deep-soaking tub, with the third photo showing the "IN MY FEELS" podcast host pushing against a glass shower panel for a major booty flaunt.
A caption, meanwhile, stuck to the music, with Noah writing: "I give you pieces of my secrets, like religion to believe in. You Belong To Somebody Else
by me n @pjhardingmusic."
See her kitchen G-string after the photos!
Article continues below advertisement
Nearly A Grammy Winner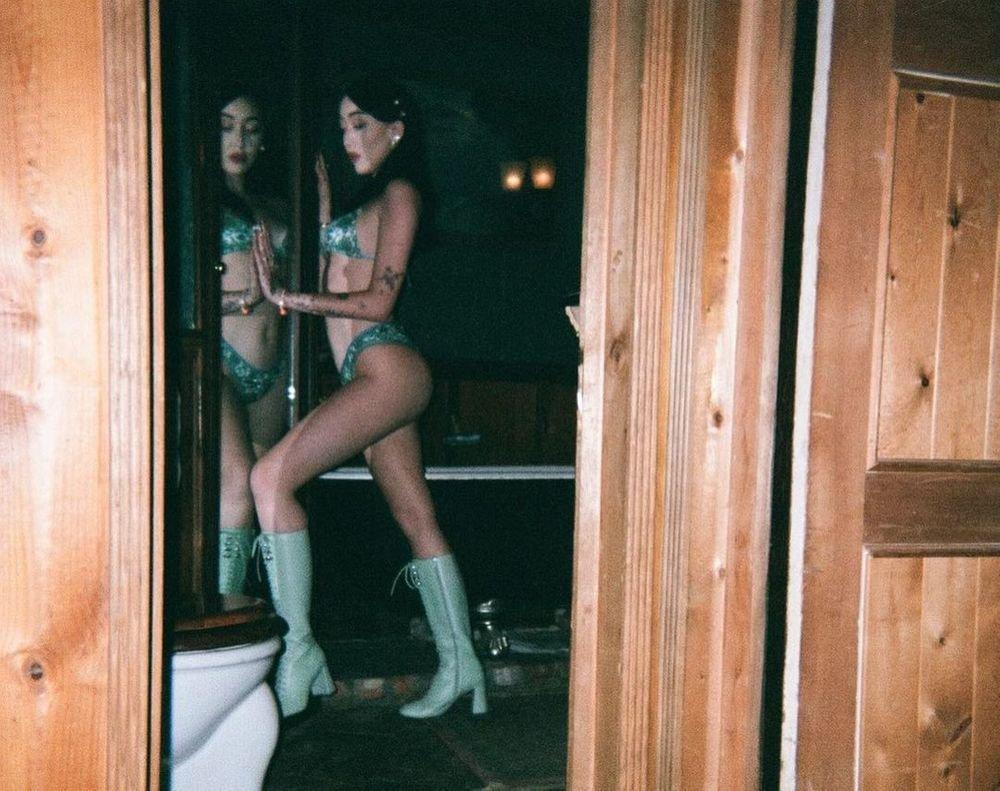 Noah, who made headlines last year for filming herself in a "puddle of tears" as she reacted to her Grammy nomination, had the chance to outline the experience as she was profiled by Forbes.
"I was still waking up and it took me a minute or two, I just couldn't stop crying. I kept asking, "Really? I'm nominated for a Grammy?" It was such a different feeling than I would ever expect it to be. It was way better, way more rewarding," she told the iconic magazine. See the G-string below!
NSFW Instagram
Noah comes with a racy edge, one she seems to have inherited from 28-year-old sister Miley. She kissed 2019 goodbye in a thong as she called the year "hell on earth," with 2020 keeping up as the singer made headlines for a self-touching post with pulled-down pants.
Noah does, however, come with a raw edge, one that sees her honestly document her mental health battles, both via her music and her social media. Noah battles anxiety and depression, also discussing both on her podcast.