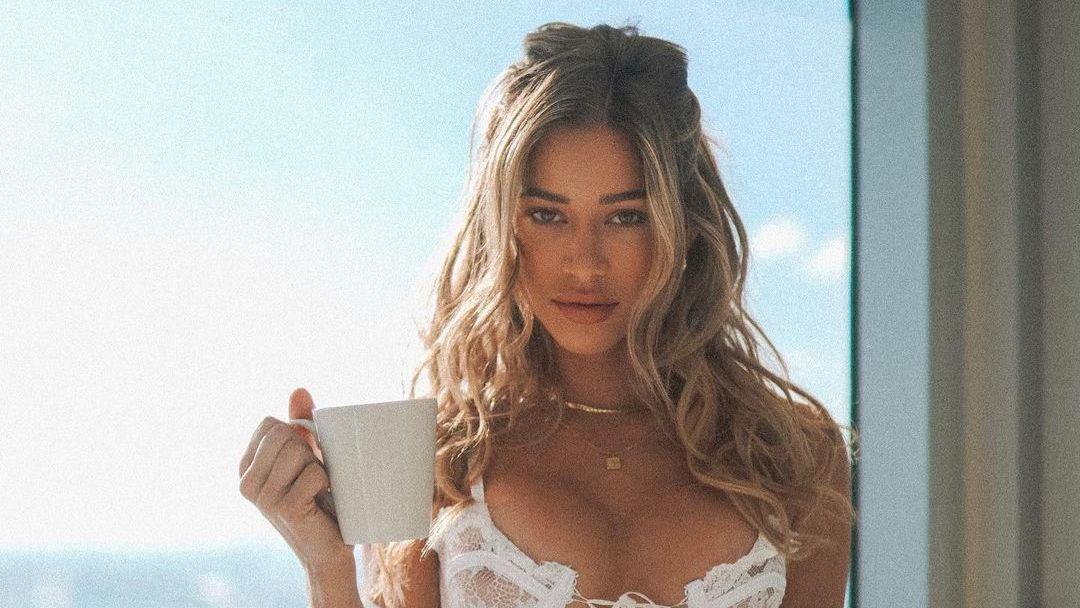 Cindy Prado Smolders In A White Corset-Style Top
Cuban bombshell Cindy Prado thrilled her 2.1 million Instagram followers with her most recent post -- a sizzling quartet of snaps in which she rocked a monochromatic look that highlighted her fit figure.
The photos were captured in Miami, Florida, as the geotag indicated, and Cindy appeared to be outdoors in a spot with several different shops. She leaned back against a wall with terracotta-colored bricks, and red awning was visible in the distance.
The background was slightly blurred, however, in order to place all the attention on Cindy.
Article continues below advertisement
Bombshell Curves
The ensemble she wore was from the online retailer Fashion Nova, and Cindy made sure to tag the company's own page in the post.
Cindy's top was a corset-style piece that featured structured cups and what appeared to be fasteners going down the front. Vertical seams stretched along from below her breasts to the hem and along her side, adding some structure to the look.
The garment was an off-the-shoulder style, showing off plenty of cleavage as well as her toned shoulders and arms as a swath of fabric hung low on her upper arms.
Bronzed Goddess
The top ended an inch or so above her belly button, and a sliver of her toned stomach was on display in the look.
She paired the sultry top with a simple, yet sexy miniskirt that appeared to have been crafted from a floral print fabric. The garment had a high-waisted silhouette, and the fabric hugged her peachy posterior before ending just a few inches down her thighs.
The piece also had a slit on one side, showing off even more of Cindy's incredible legs.
Article continues below advertisement
Accessories Galore
Cindy opted to add her own twist to the ensemble by incorporating plenty of accessories. She layered several necklaces, including a chunky coiled one as well as a delicate chain with a pendant that settled above her cleavage.
She also had in a pair of earrings, and wore a bracelet on each wrist. To add a final dash of sparkle, Cindy wore several rings on her fingers, which she showed off as she positioned her hands in different ways for the various snaps.
Glowing Beauty
The sun illuminated Cindy's bronzed skin, casting a gorgeous glow over her entire figure, and her fans couldn't get enough. The post racked up over 26,300 likes within nine hours of going live as well as 324 comments from her audience.
The bombshell loves to showcase her incredible figure in all kinds of looks, from swimwear to athletic wear. Just a few days ago, as The Inquisitr reported, she posted an update in which she wore a pair of tiny Daisy Dukes and a white statement top.