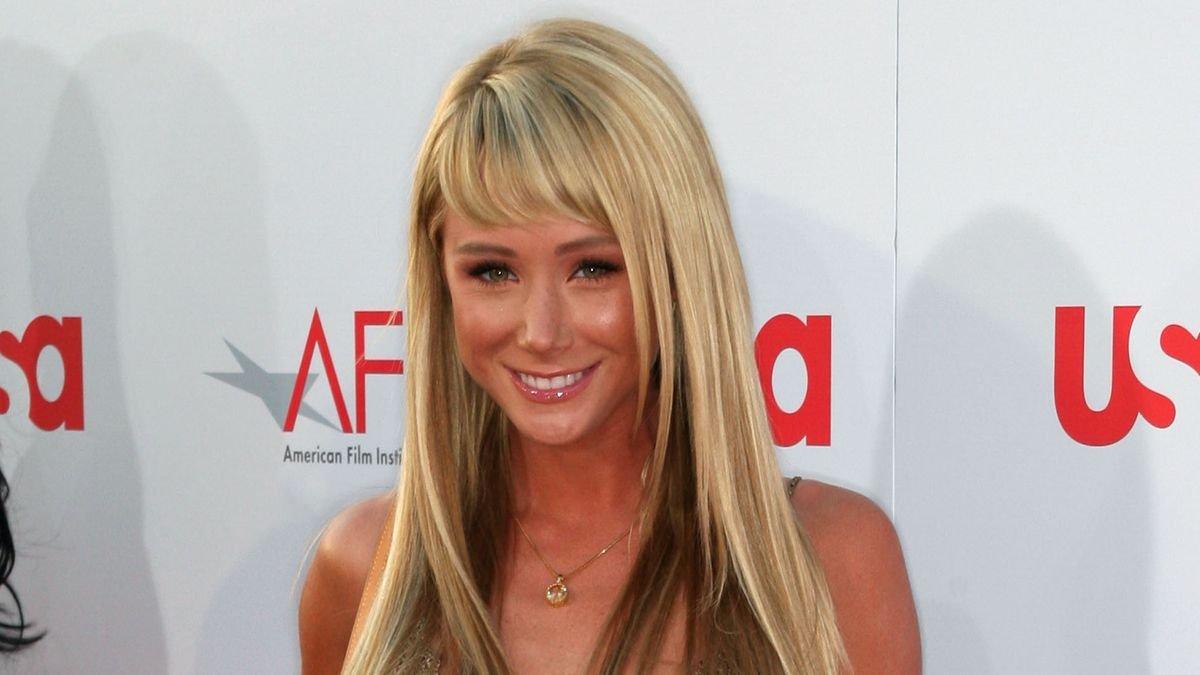 Sara Underwood Is A 'Frolicking Fairy' With Her Curves On Display
Former Playboy Playmate of the Year Sara Underwood tantalized her 8.8 million Instagram followers with her most recent post, a series of steamy shares in which she rocked a bikini that covered barely anything at all.
The photos were captured by photographer Steve Bitanga, who she tagged in the caption. Sara didn't mention exactly where the pictures were taken, but she was near a stream with rocks all around it, the water cascading down some rocks in the background.
There was also plenty of greenery around her in the breathtaking setting.
Article continues below advertisement
Glowing Goddess
The sun shone down on Sara's curvaceous figure, illuminating her flawless skin and giving her a golden glow.
The swimwear she wore was from the brand TeenyB Bikinis, who Sara made sure to tag in the first slide, in case her fans wanted to check out their products.
She was facing away from the camera in the first image, placing her shapely rear on full display as she rocked thong bikini bottoms.
She glanced seductively over her shoulder, and the perspective of the shot gave the image a bit of a voyeuristic vibe.
Bikini Bombshell
Sara's long blond locks were styled in two braids that cascaded down her back and chest, with bangs framing her face. She also had a flower positioned in her hair, accentuating her breathtaking beauty.
For the second image, Sara sat on a large moss-covered rock with water flowing all around her. Her toned legs looked incredible in her skimpy bikini bottoms, and her top covered barely anything at all.
The swimsuit top was a triangle-style string bikini with small cups covering a portion of her ample assets, and thin strings stretching around her neck and back to secure the garment.
Article continues below advertisement
Buxom Beauty
In the fourth slide, the camera captured Sara as she was in the process of adjusting her bikini bottoms. A small triangular patch of printed fabric was nestled at her lower back, and her peachy posterior was on full display in the look.
Her blond braids tumbled down her back as she tugged at the sides of her swimwear, gazing off into the distance.
She finished off the update with a steamy snap in which she again glanced seductively over her shoulder, as if inviting her fans to join her in the scenic oasis.
Sultry & Seductive
Her fans loved the share, and the post racked up 400 comments in just one hour.
"Wow," one fan wrote simply, followed by a trio of flame emoji.
"Gorgeous," another chimed in.
Sara loves to flaunt her curves in steamy swimwear, and also enjoys showing off some of the unique amenities she has in her home in the woods. Earlier this month, as The Inquisitr reported, she rocked a powder blue bikini while taking an outdoor showing, looking like a goddess as the spray trickled down her curves.