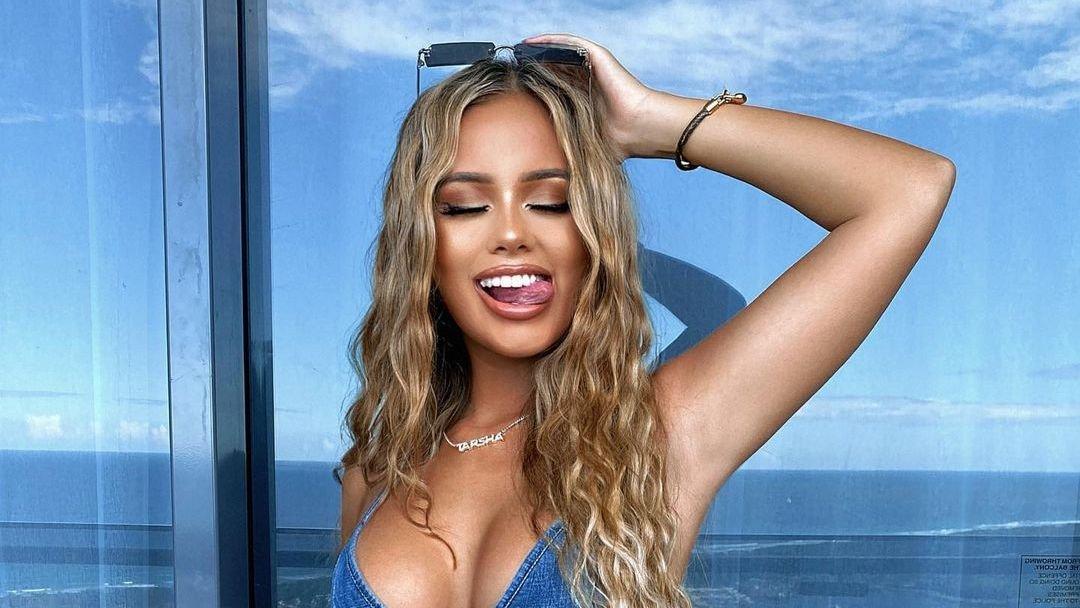 Tarsha Whitmore Rocks A Scandalously Sexy Bandeau Top On Shopping Expedition
Australian bombshell Tarsha Whitmore thrilled her 894,000 Instagram followers with her most recent post, a sexy selfie captured while she was out doing a bit of shopping.
The space she was in was decorated in a minimalist fashion, with racks of carefully curated clothing on a wall in the distance, and a small collection of tables with folded items placed atop them.
The floor beneath her was covered in large gray tiles that gleamed under the lights of the shop, and Tarsha was the only figure in the area.
Article continues below advertisement
Smoking-Hot Shopping Spree
Her look was from the online retailer PrettyLittleThing, a brand Tarsha has worn on her page many times before. She made sure to tag the company's own Instagram page in the picture as well as in the caption, in case her fans were inspired to grab the look for themselves.
Tarsha's top was incredibly simple yet super sexy, consisting of a swath of black fabric that stretched horizontally across her chest. The garment was positioned a bit high on her breasts, and showed off a serious amount of underboob rather than too much cleavage.
Dangerous Curves
The garment was strapless, leaving her chest and slender arms bare, and her toned stomach was on display as well. A belly button ring glinted from her toned stomach, just above the waistband of her bottoms.
Tarsha paired the bandeau-style top with light-wash high-waisted jeans that had a loose silhouette. They hugged her hips and waist before transitioning into a looser fit over her thighs and calves.
One side had a large hole over her knee, showing off a bit of extra skin. The frayed detailing around the hole added a casual vibe to the look.
Article continues below advertisement
Australian Hottie
Tarsha finished off the look with a few accessories, including a pair of simple sneakers with white laces. Tarsha also had a printed black-and-white Dior bag with a gold chain strap that hung on the crook of her arm.
Despite being indoors, she also wore a pair of sunglasses. Her long locks were styled in a sleek look, parted in the middle with the silky tresses cascading down her chest and back as she captured the steamy selfie.
She had one hand tucked in her pocket as the other held her cell phone.
Bombshell Body
Her fans couldn't get of her update, and the post racked up over 19,600 likes within just six hours of going live.
"You're my vibe," one fan wrote, followed by a trio of flame emoji.
"You are so pretty," another follower chimed in.
"Amazing so beautiful," a third fan remarked.
Tarsha loves to take her followers along with her on her adventures, even if it's just on a shopping trip. Earlier this month, as The Inquisitr reported, she wore a skintight black bodysuit while picking up a few designer items on a shopping spree.