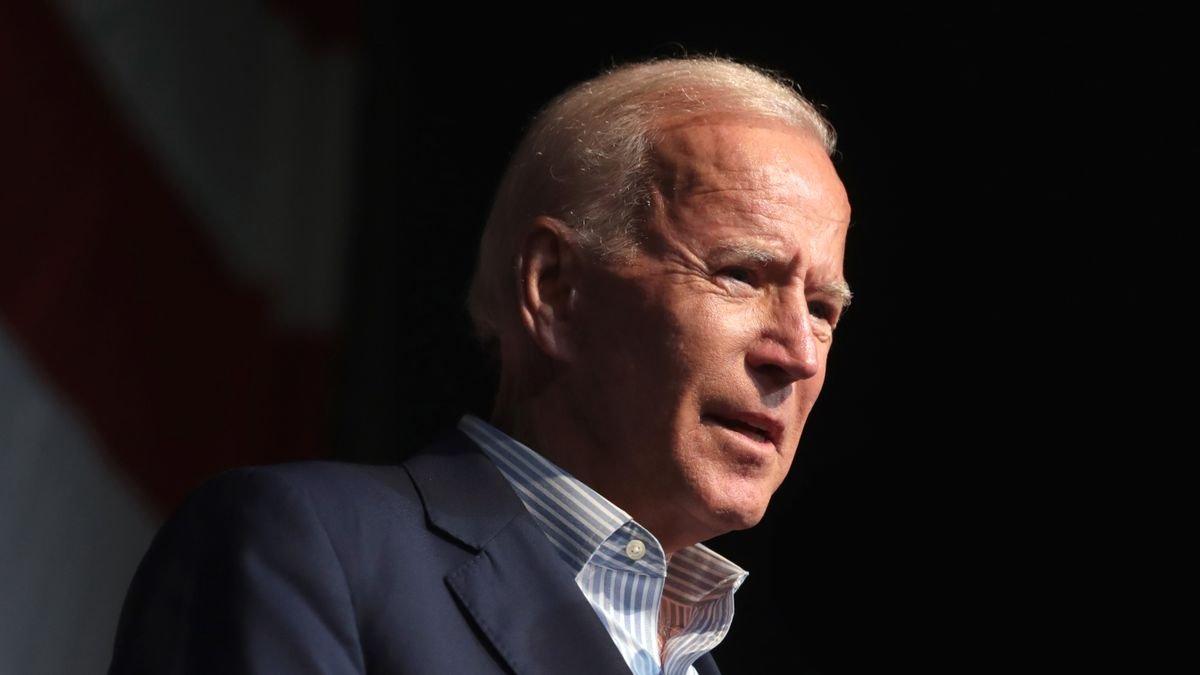 President Biden Doing 'Fine' After Repeatedly Falling On Air Force One Steps, Aides Say
White House aides brushed off concerns about President Joe Biden's health on Friday, after he struggled to climb the stairs to board Air Force One.
As the video below shows, earlier today, while boarding Air Force One for a trip to Georgia, Biden repeatedly slipped, stumbled and fell, struggling to climb the steps.
Eventually, the president dropped to a knee, collected himself and boarded the plane.
But, as The Hill reported, White House communications director Kate Bedingfield and deputy press secretary Karine Jean-Pierre both claim Biden is doing fine.
Article continues below advertisement
Biden Didn't Require Medical Attention
According to Bedingfield, the commander-in-chief did not injure himself when he slipped on the steps and he did not even require medical attention.
"I know folks have seen that President Biden slipped on his way up the stairs to AF1, but I'm happy to report that he is just fine and did not even require any attention from the medical team who travels with him," the White House communications director wrote in a Twitter message.
"Nothing more than a misstep on the stairs," she added.
Article continues below advertisement
Biden Is 'Doing 100 Percent'
Jean-Pierre echoed Bedingfield, stressing that the president, who is 78 years old, is "doing fine." She also noted that it was windy and suggested that anyone would have struggled to climb the steps and board the plane.
"It was very windy. I almost fell coming up the steps myself. He is doing 100 percent," Jean-Pierre said.
As The Hill noted, Biden injured his foot earlier this year and wore a walking boot for several weeks. He reportedly slipped on a bathroom mat after one of his dogs approached him.
Conservatives Question Biden's Health
Conservative political and media figures pointed to Biden's failure to climb the steps as evidence of his cognitive and physical decline.
Donald Trump Jr., former President Donald Trump's eldest son, argued that members of the press treated his father much differently.
"I remember the press bashing Trump for touching the rail once. Biden falls repeatedly but I'm sure he's the picture of health," Trump Jr. wrote in a Twitter post.
'No wonder all our enemies are pouncing simultaneously and mocking him publicly," he added.
Biden Remains Popular
Biden also has a tendency to misspeak and make gaffes. For instance, earlier this week, he called his second-in-command, Kamala Harris, "president." Though right-wing figures have seized on the president's mistakes, voters do not seem to care about them.
In the latest Politico/Morning Consult poll, Biden's approval rating stood at 62 percent.
In the same poll, an overwhelming majority of voters -- including nearly half of Republicans -- said they approve of the Biden administration's 1.9 trillion coronavirus relief law, which includes stimulus checks and extended unemployment benefits.